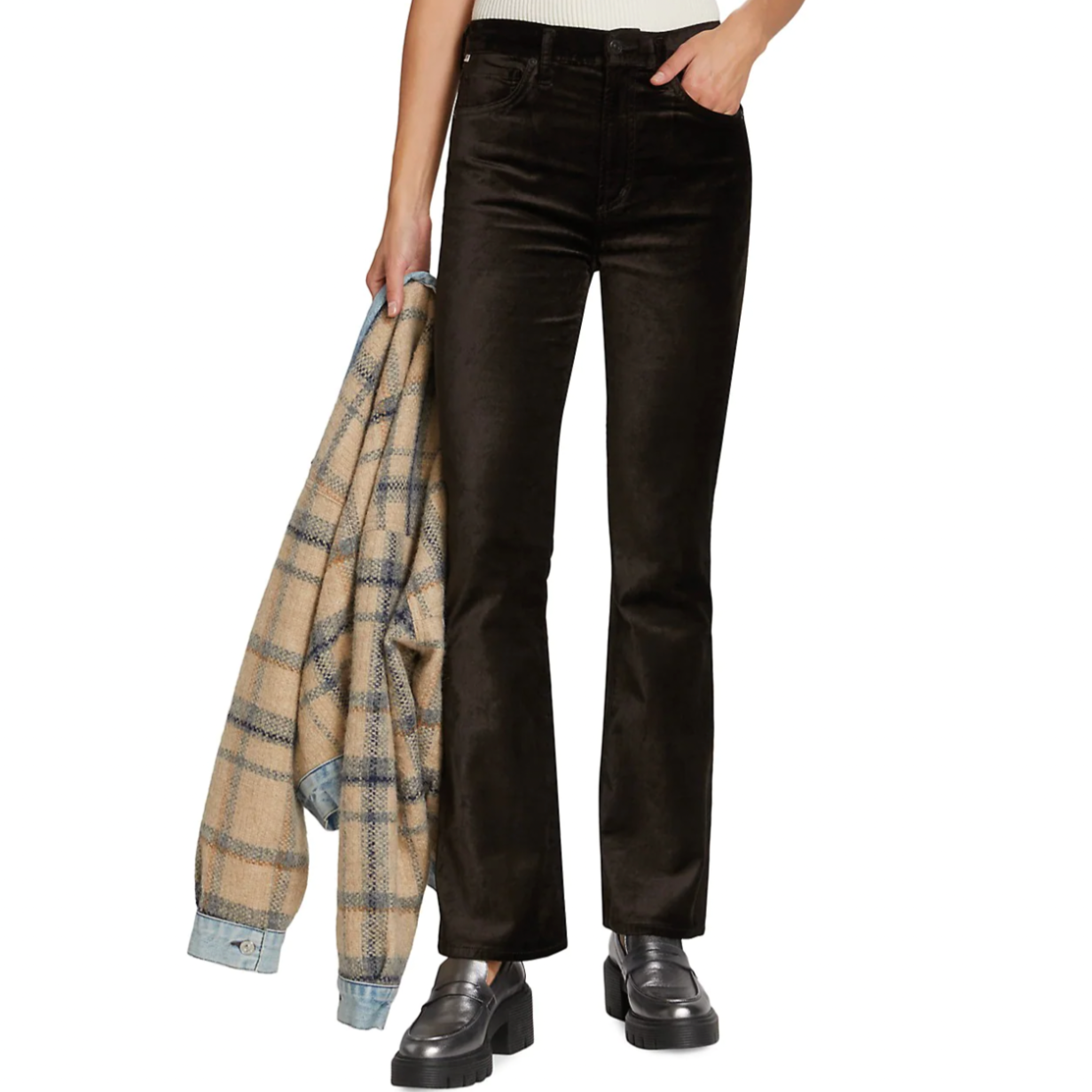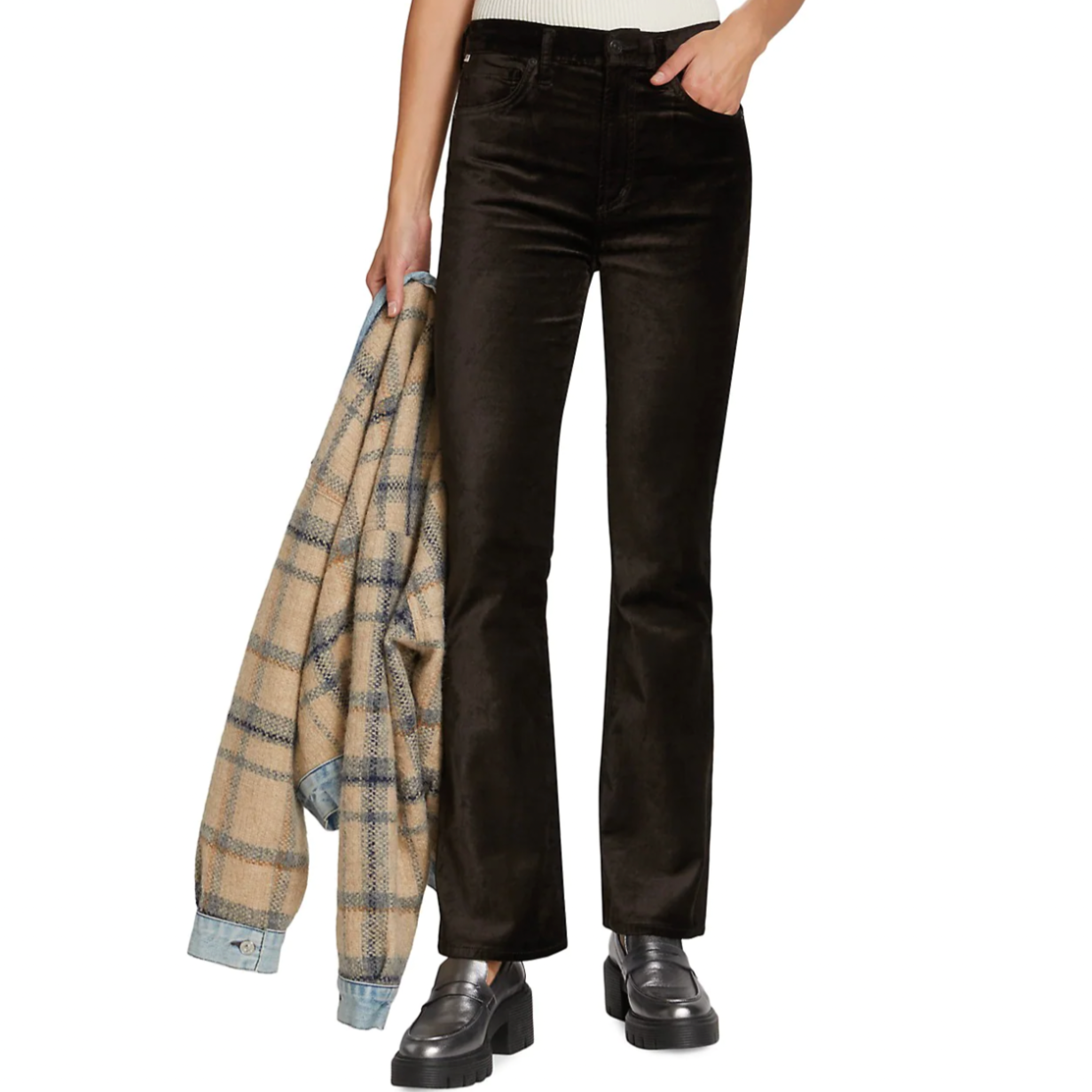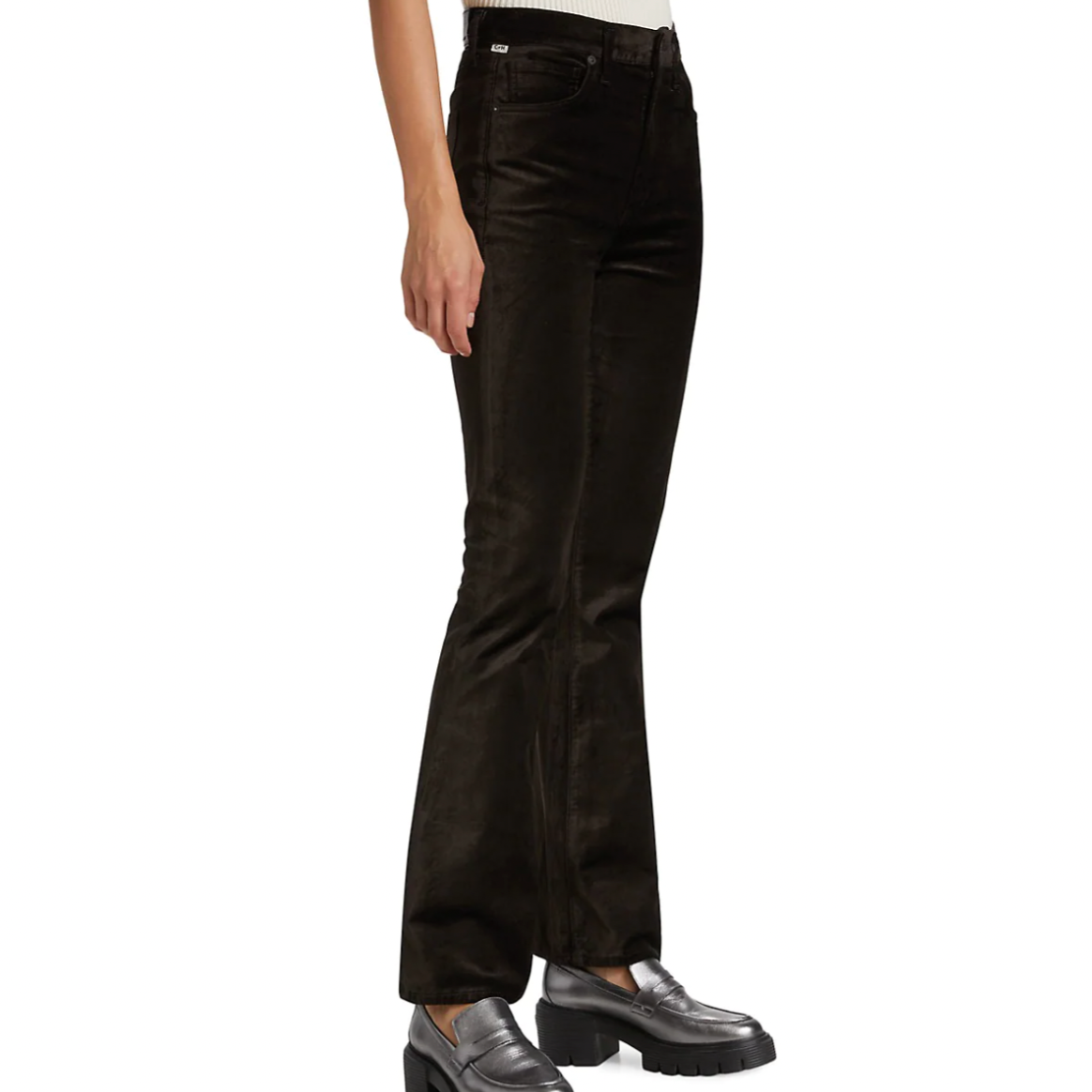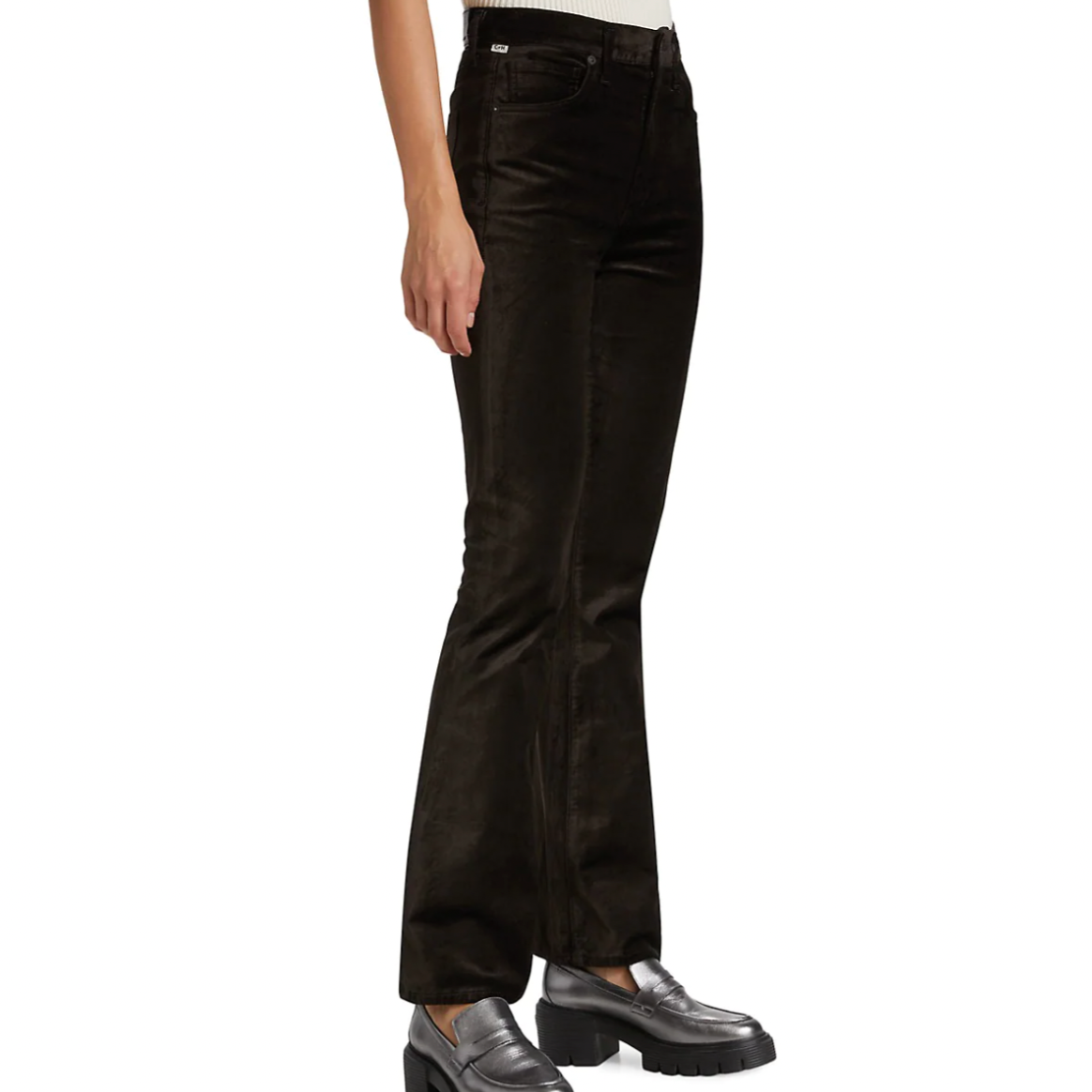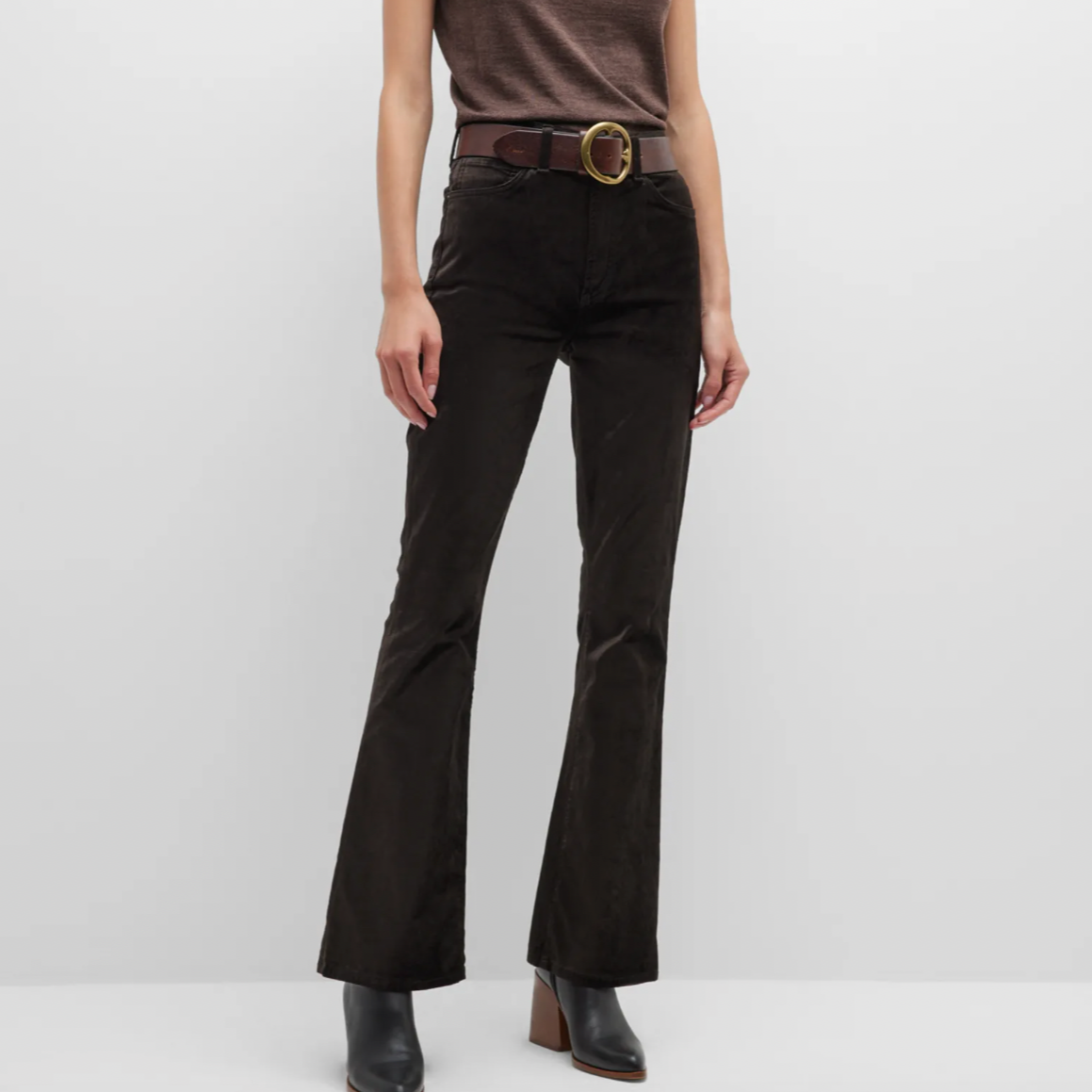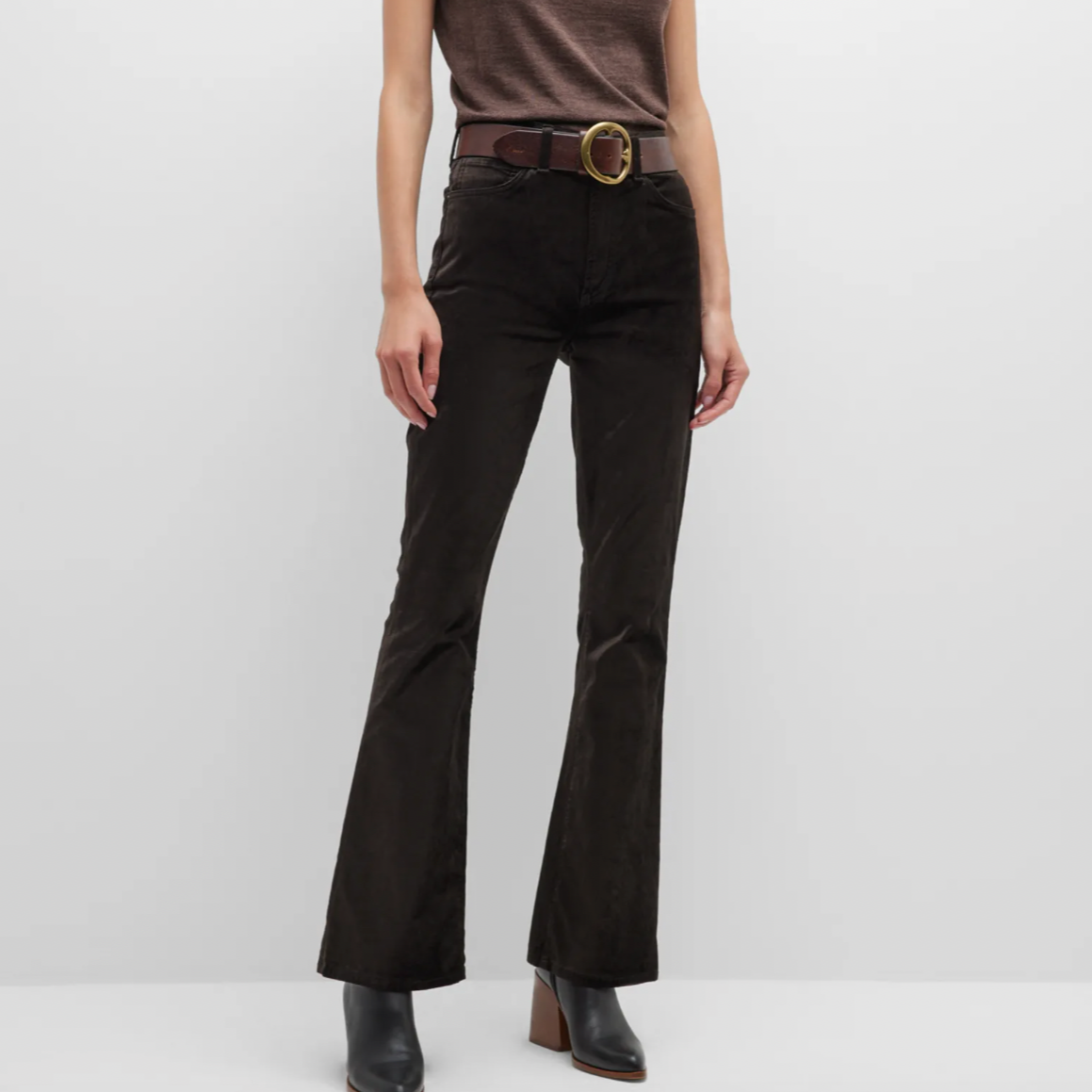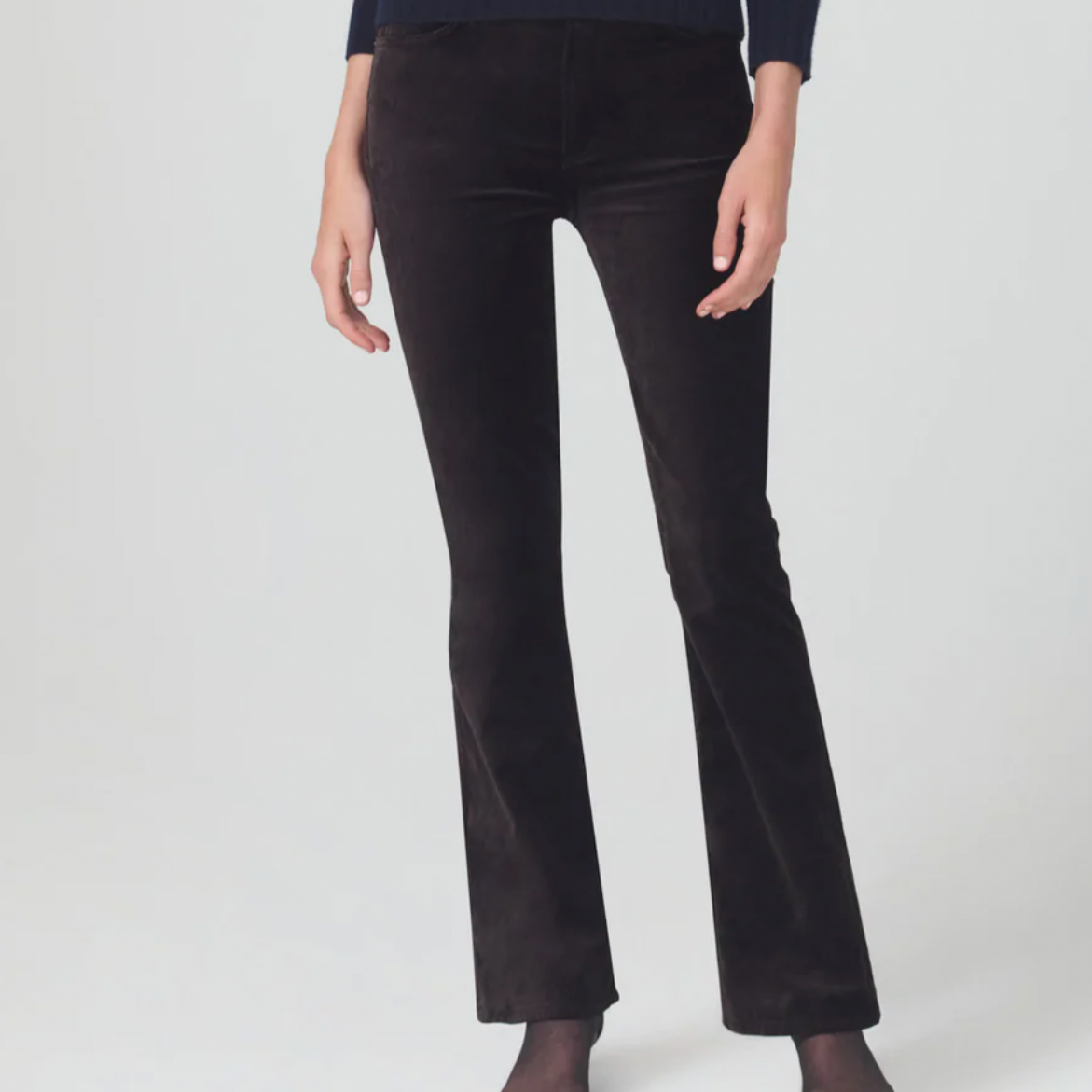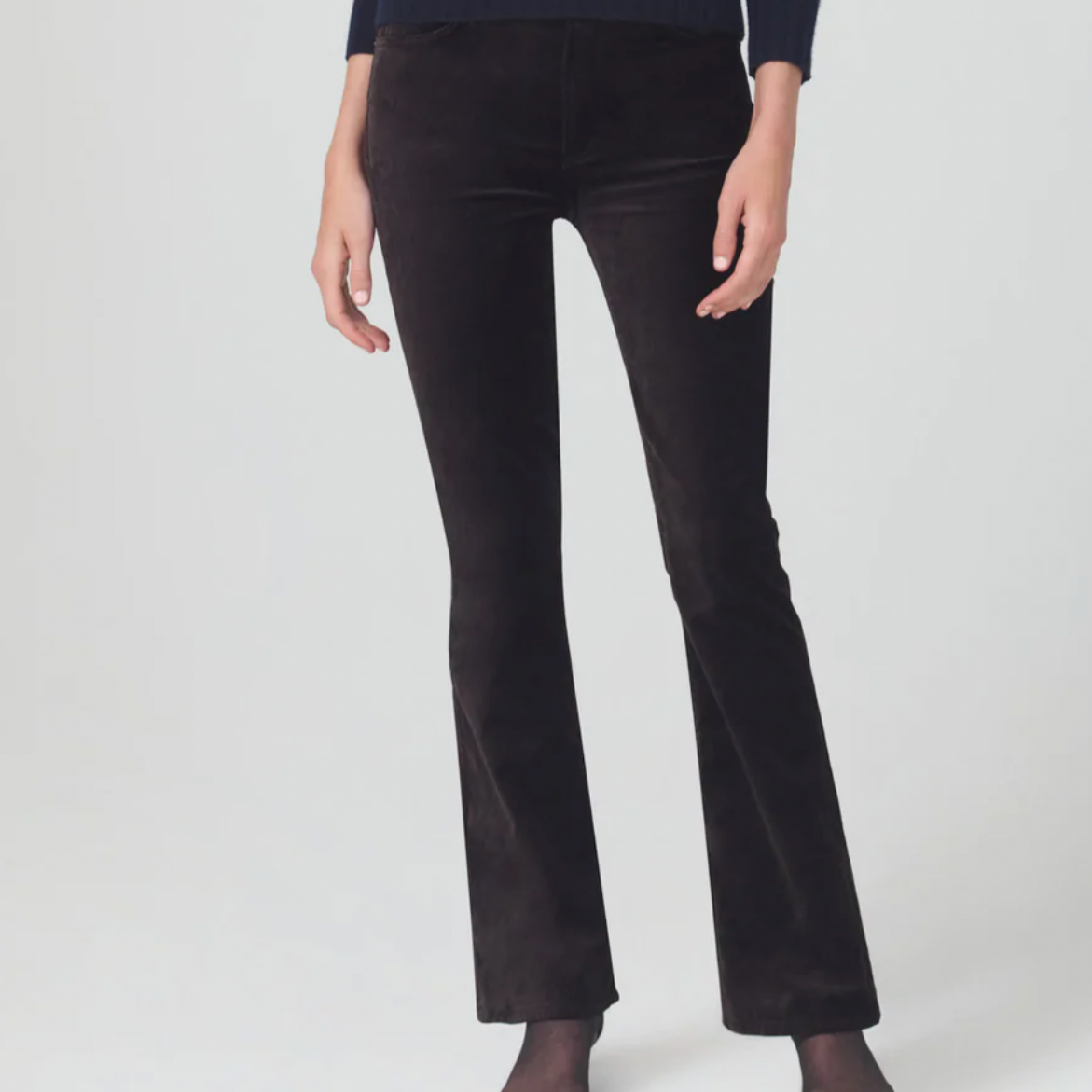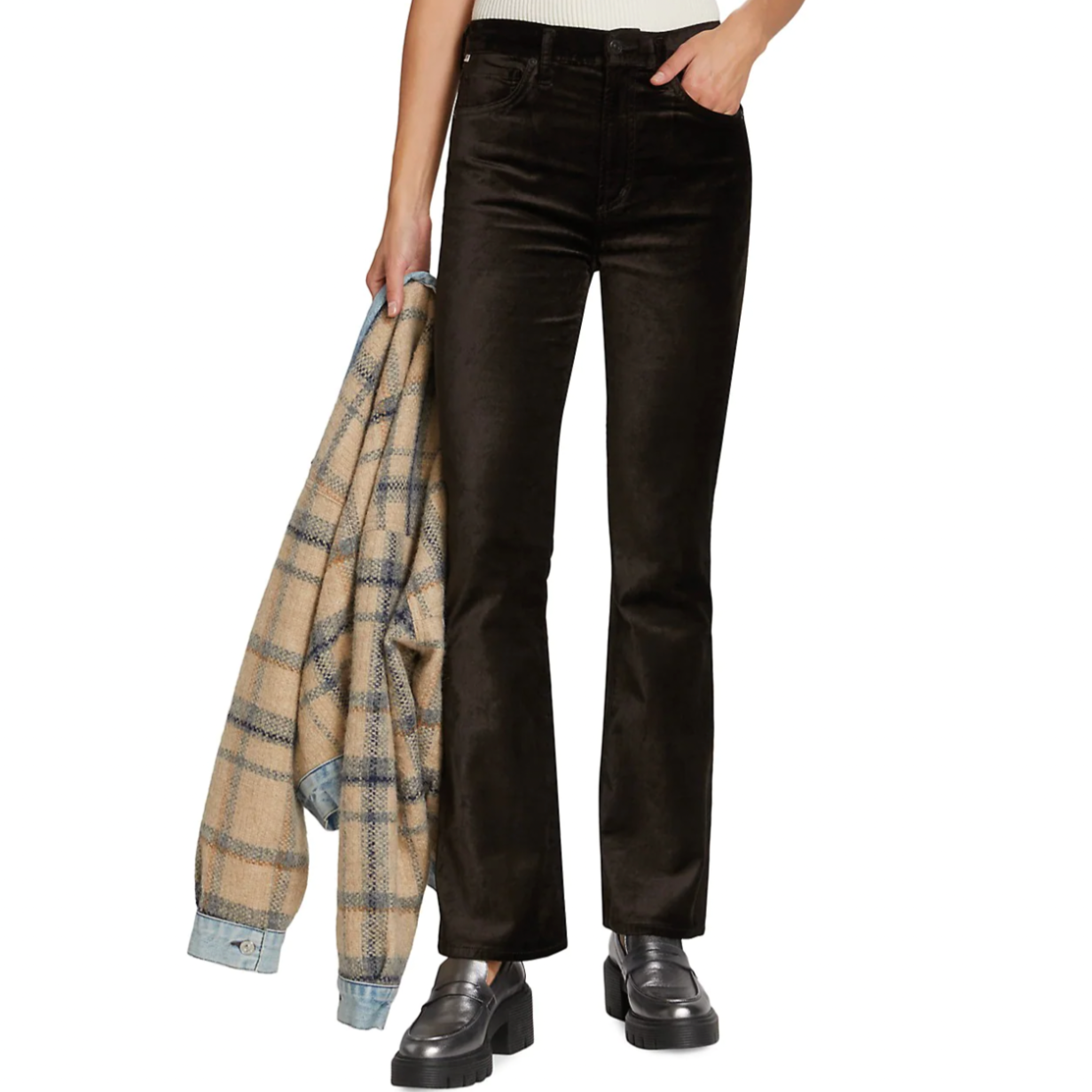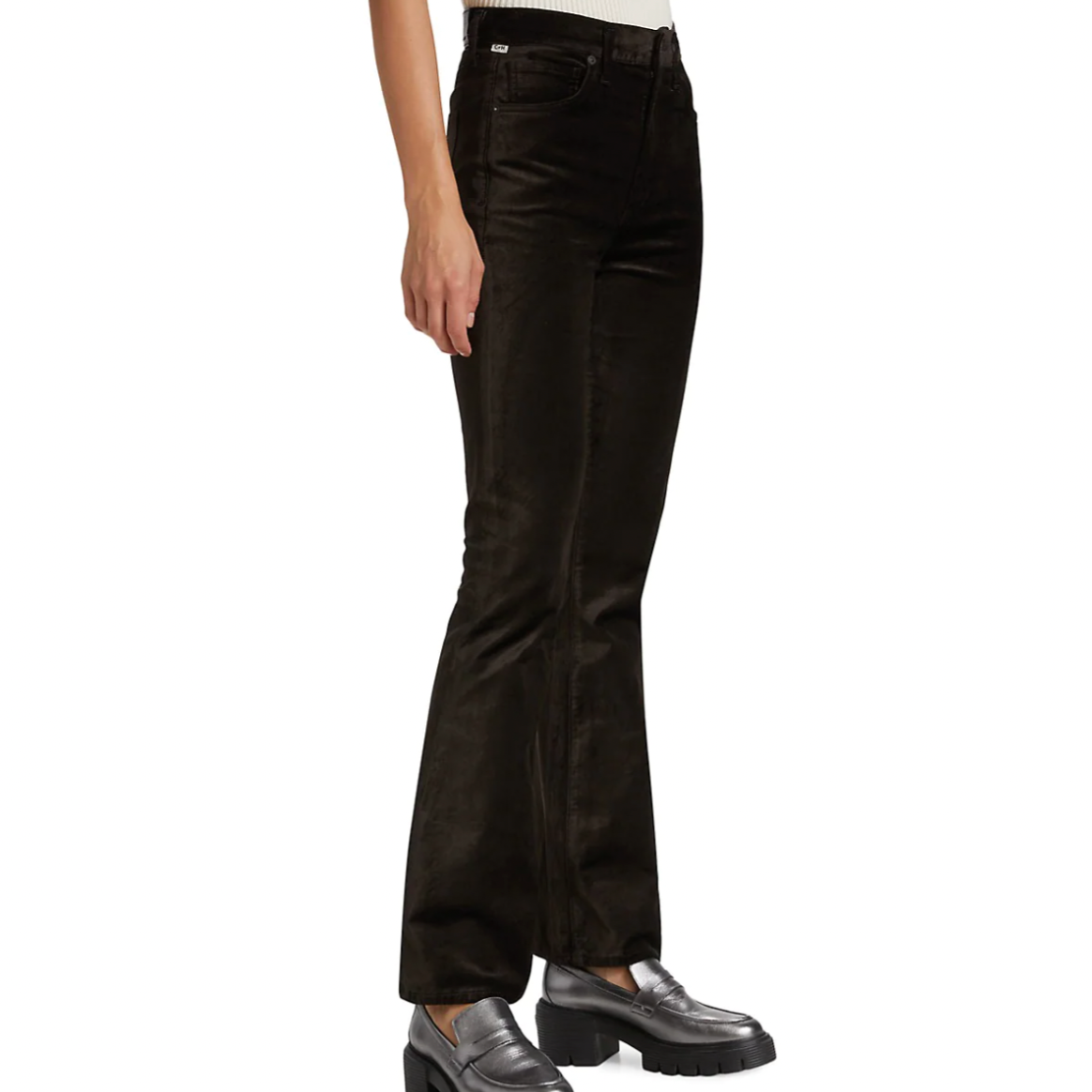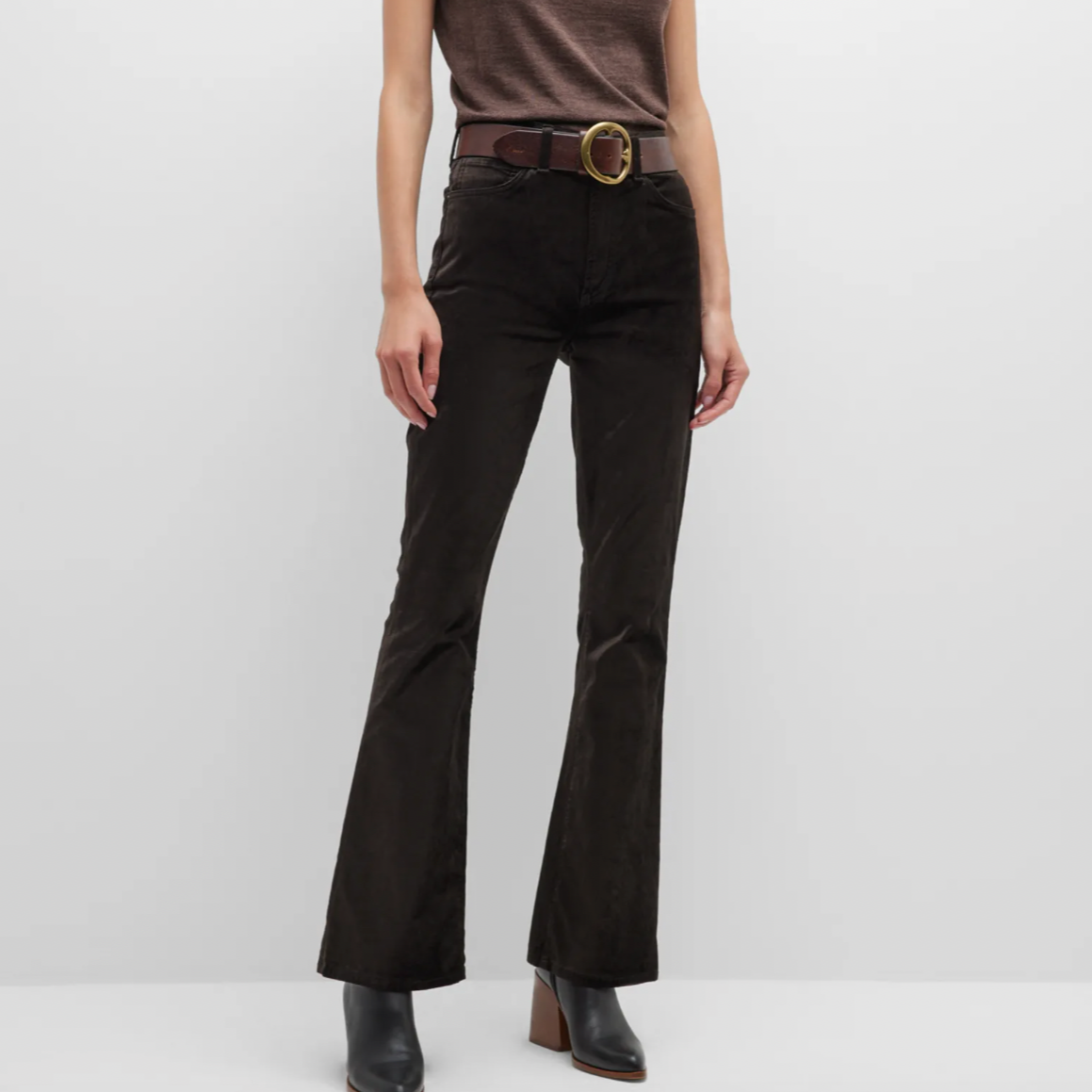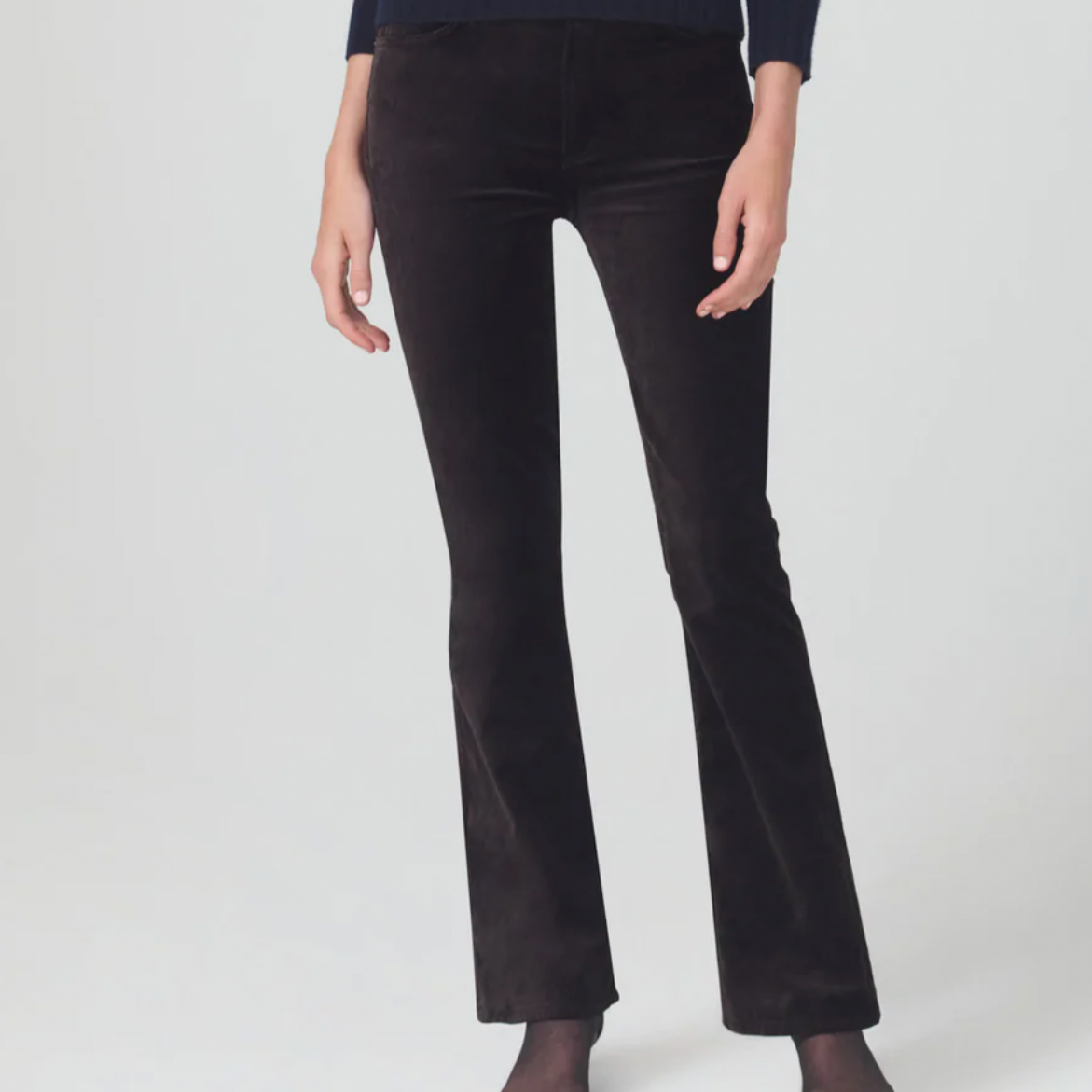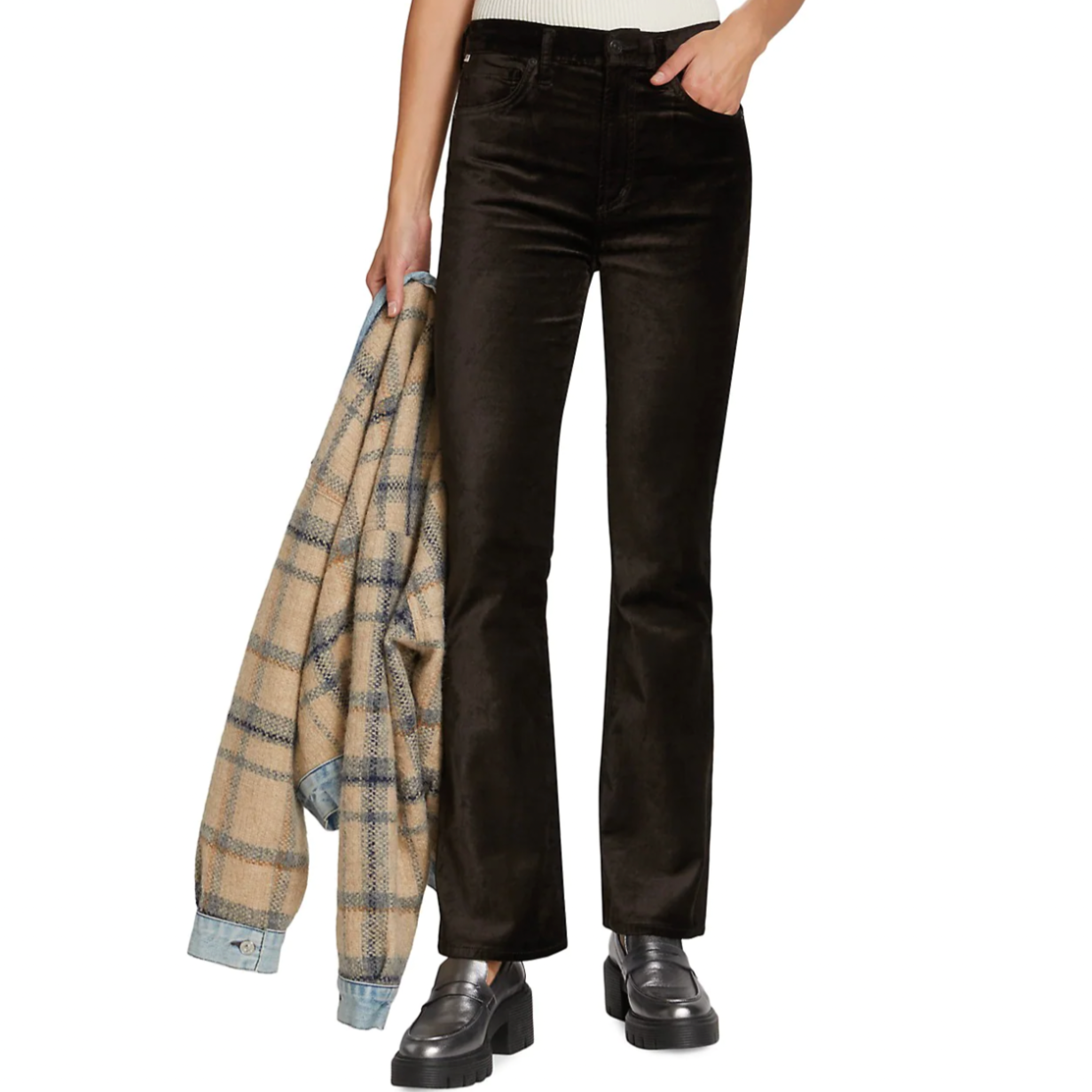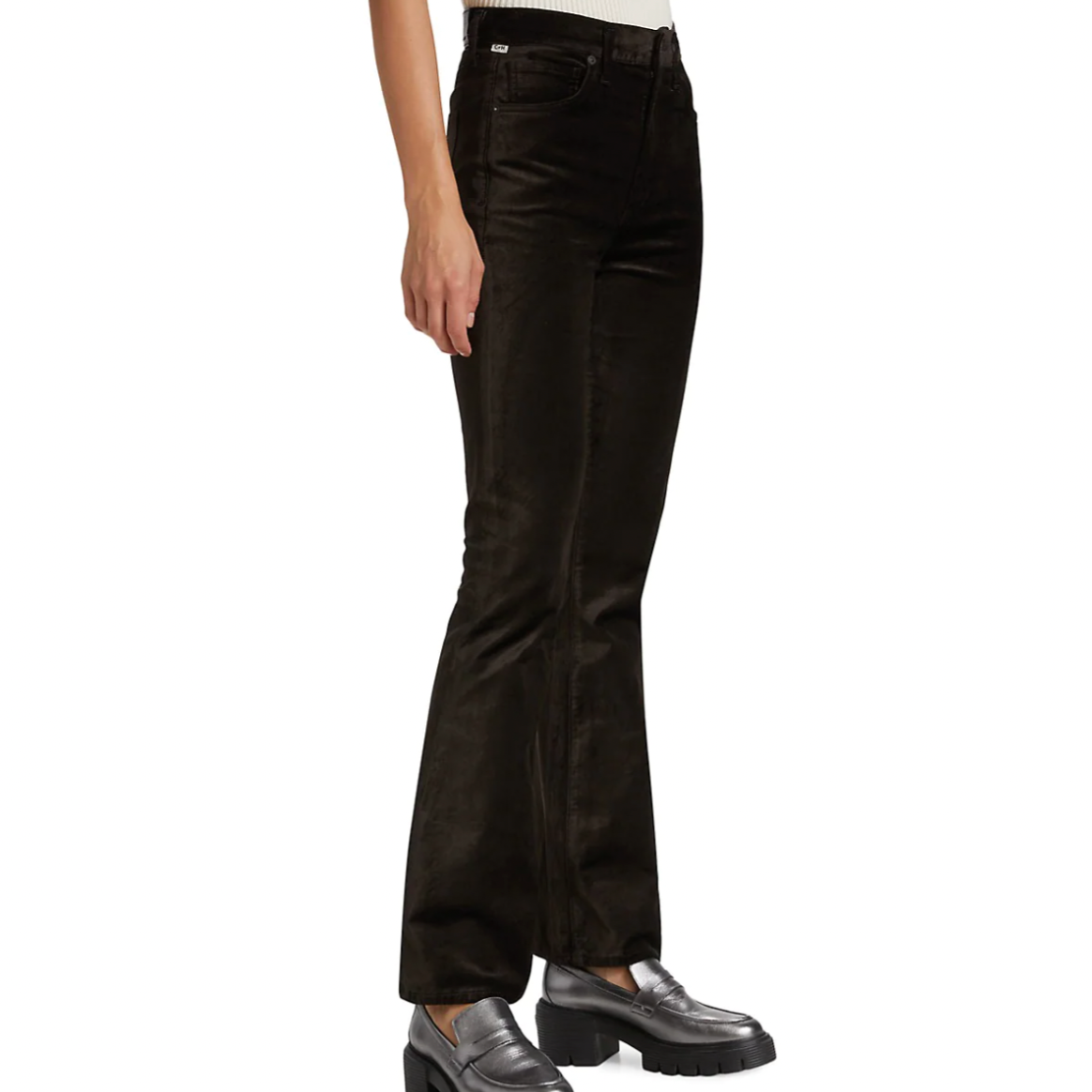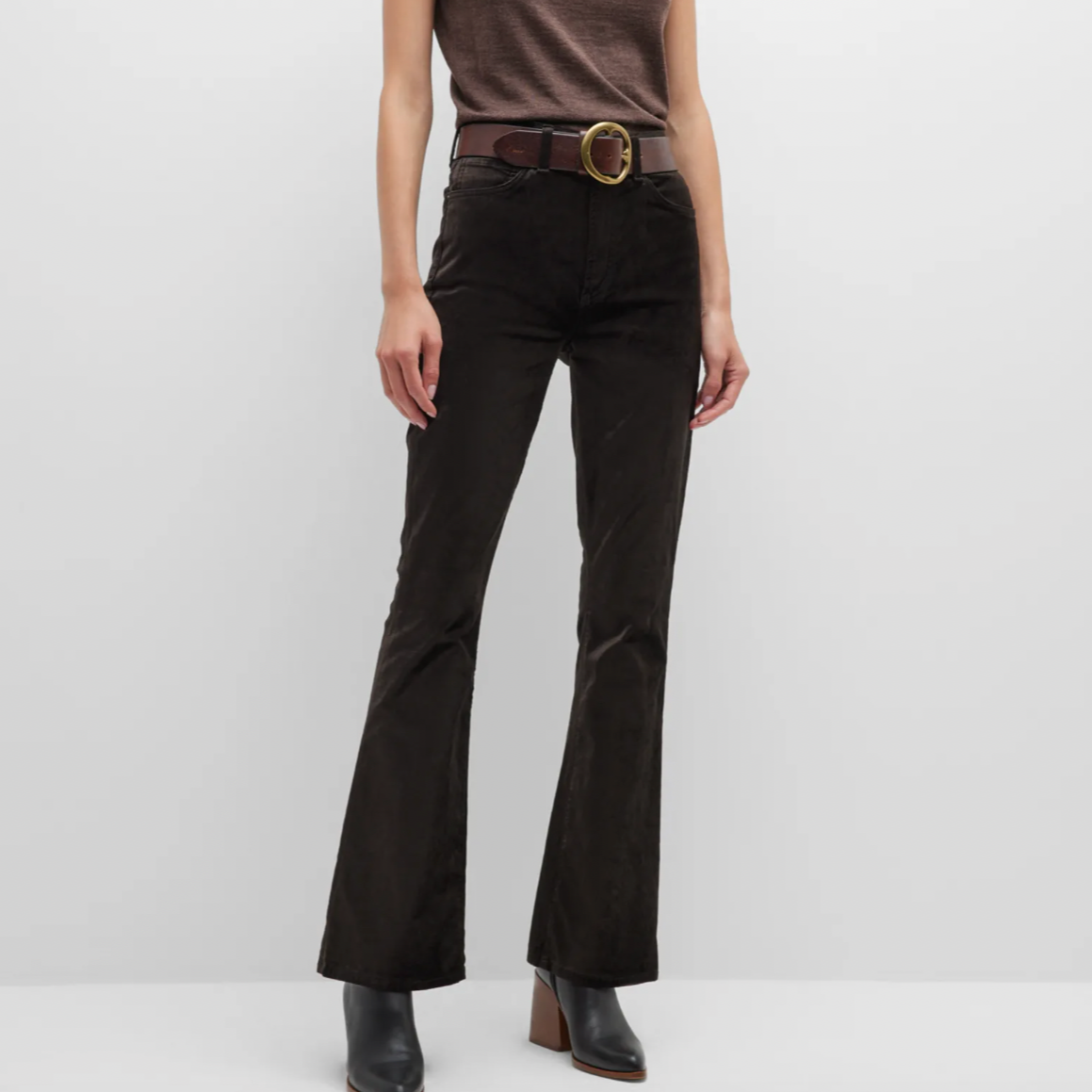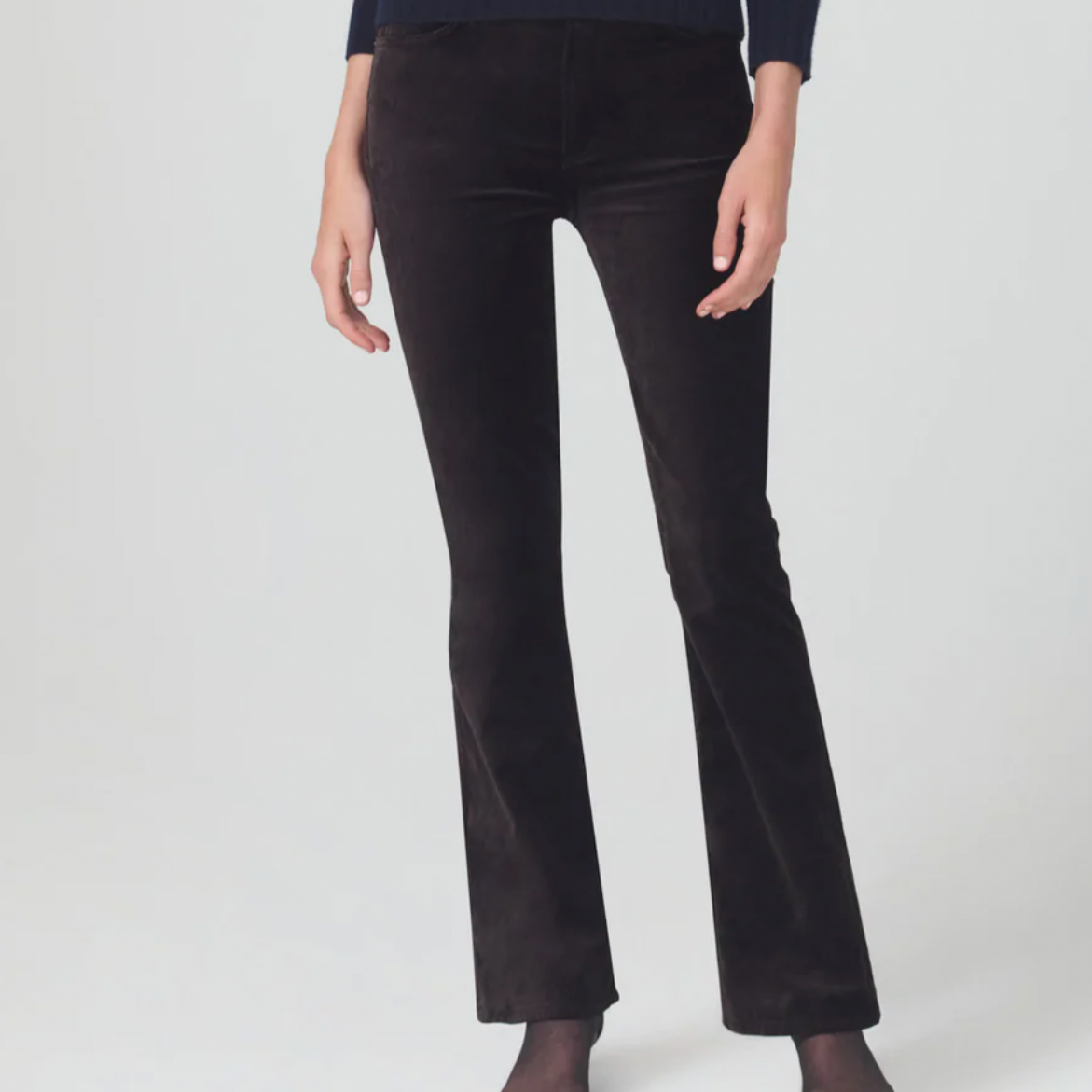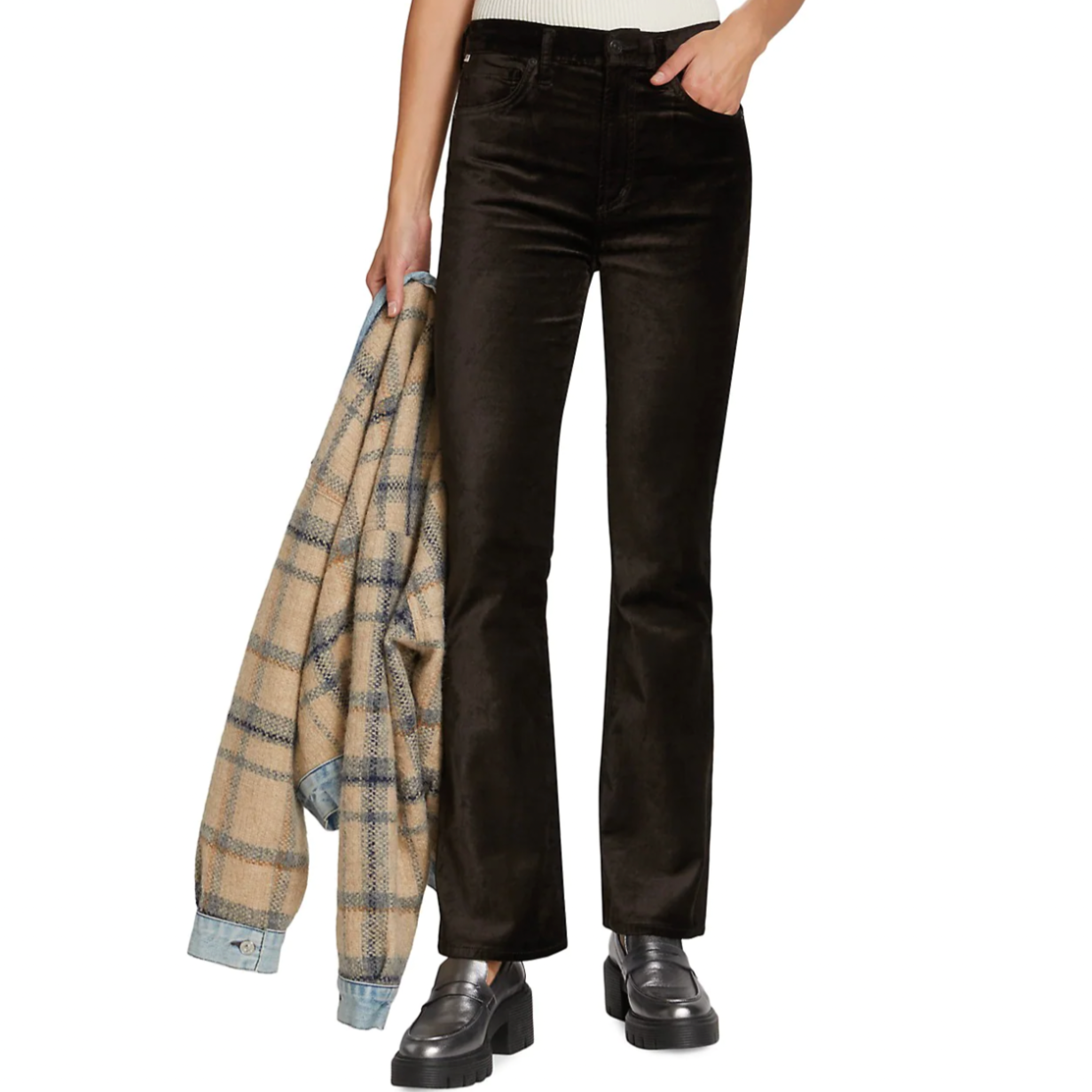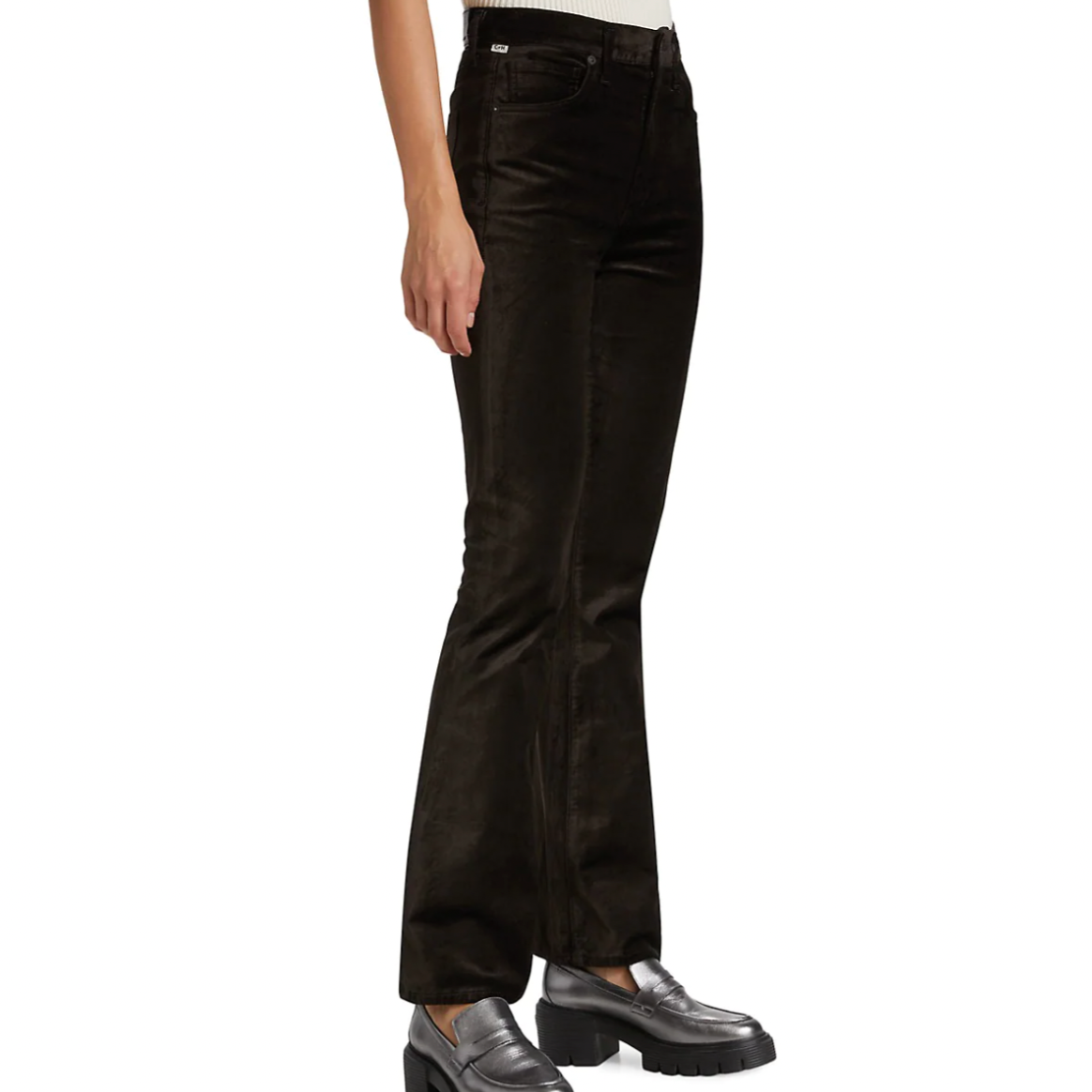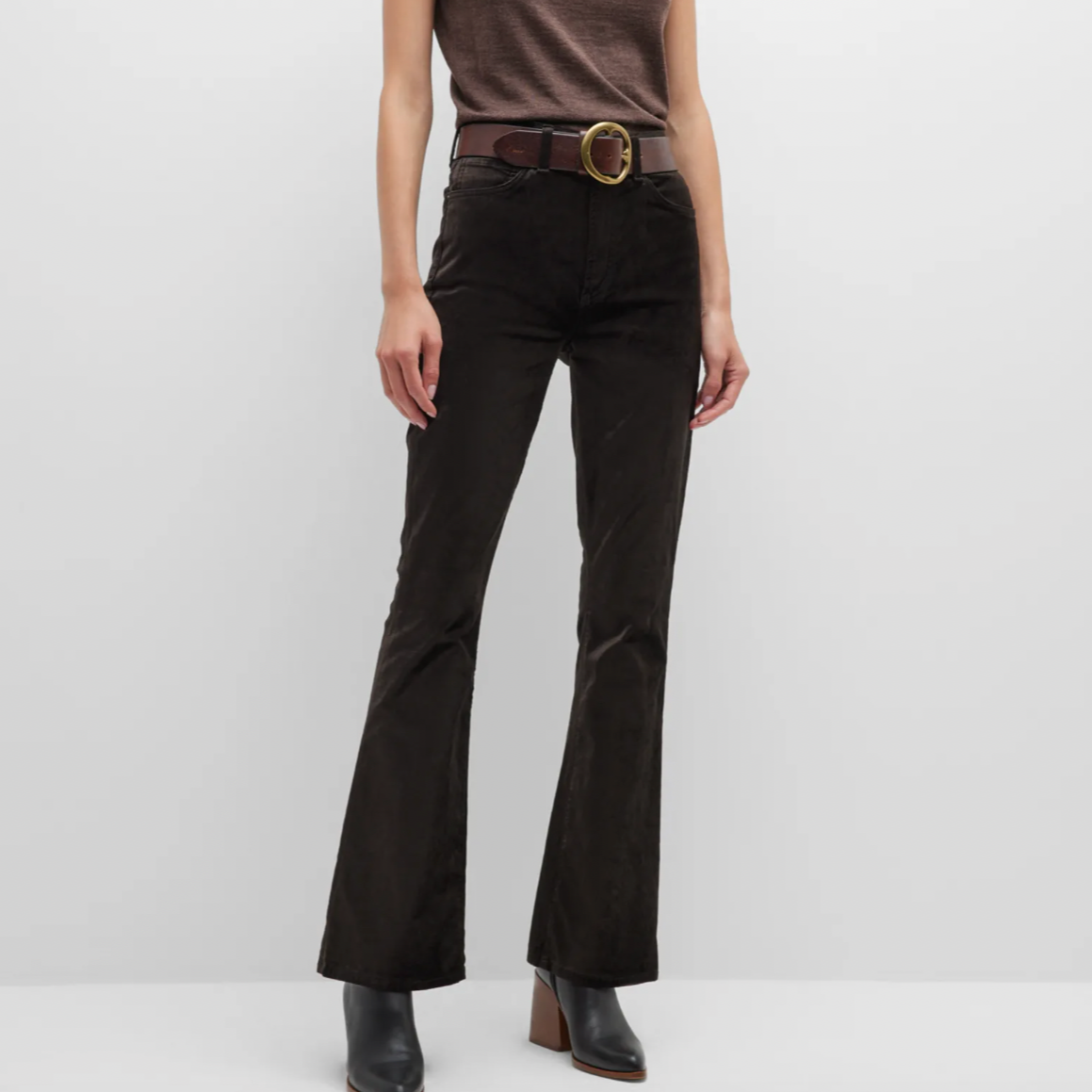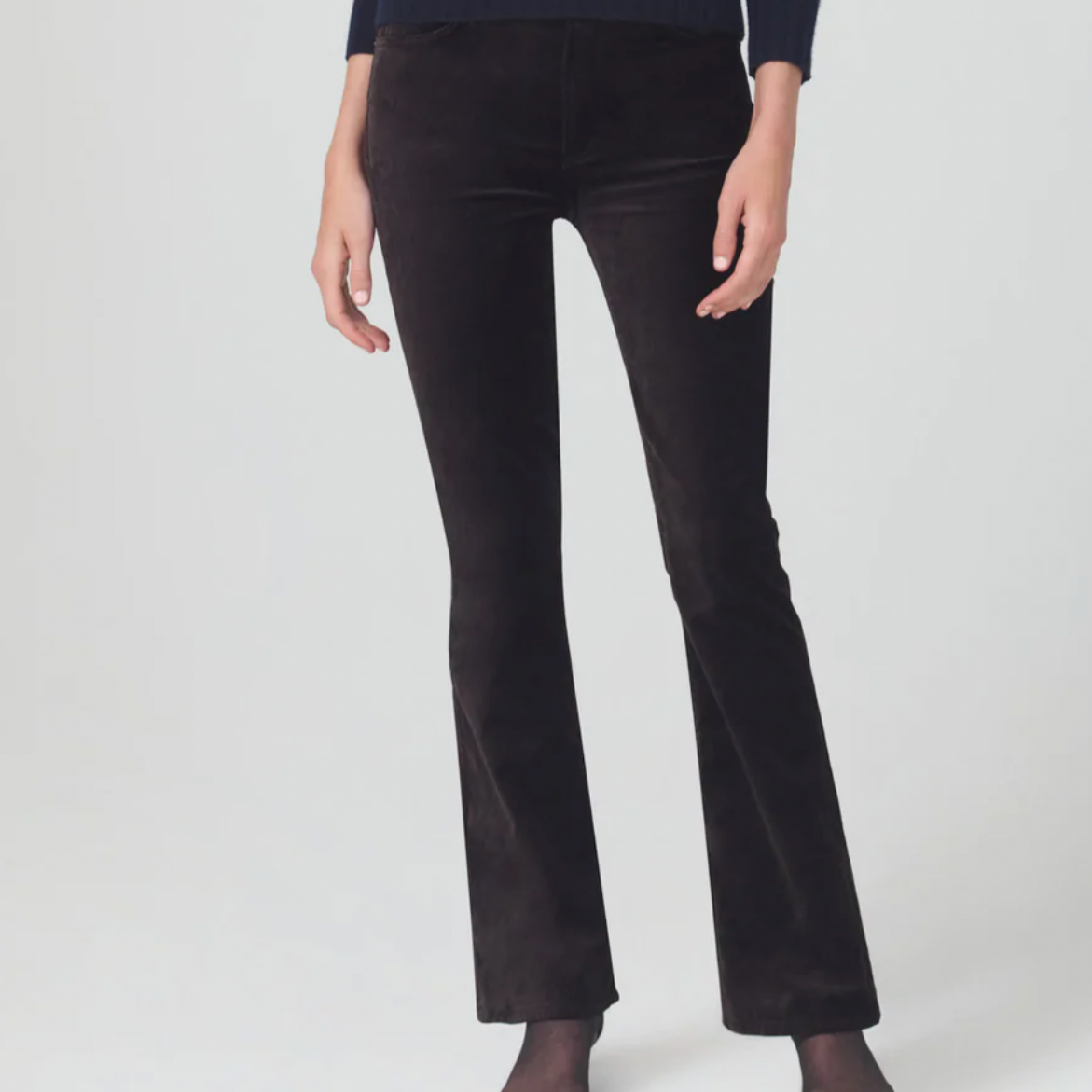 Lilah High Rise Bootcut Pony
Channeling the sophisticated glamour of the 70's. Designed to elongate the legs, the Lilah is flatteringly slim through the top block and thighs before kicking out to a subtly flared hem. Pair yours with a leather boot and relaxed blouse.
This fit is true to size.
Wash:
Looks Like: Dark brown velvet
Feels Like: Stretch velvet with a super smooth hand