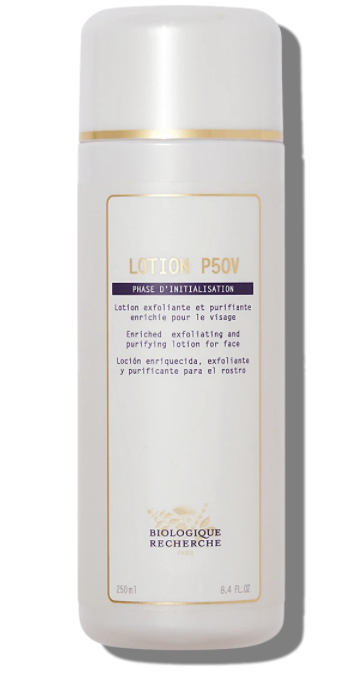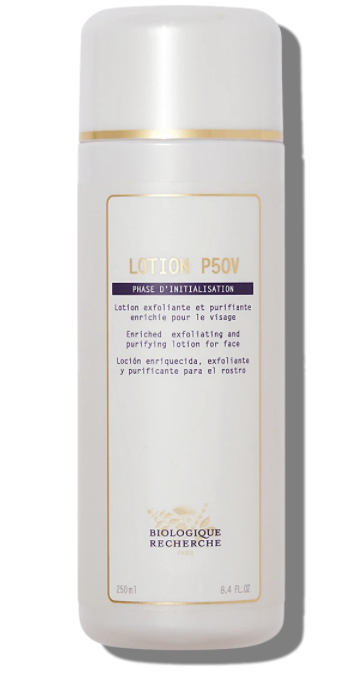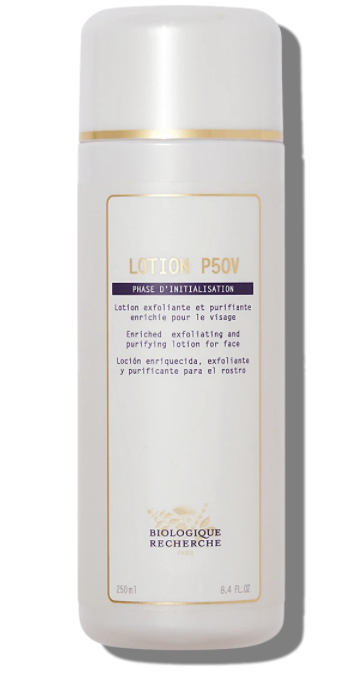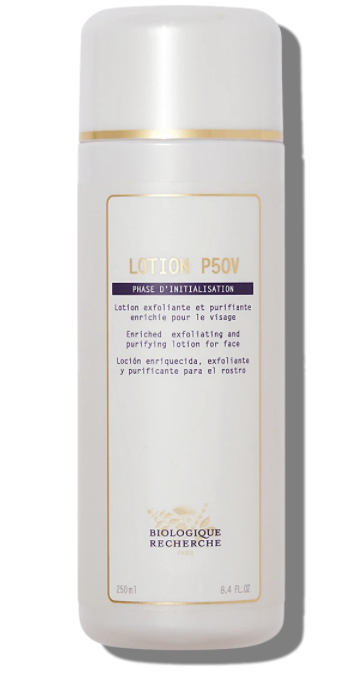 Lotion P50 V 8.4 Fl Oz
Lotion P50V is the version of the Lotions P50 that was specifically formulated with added vitamins and walnut extracts, which protect skin and nourish the epidermis. The antioxidants make Lotion P50V suitable for more mature and/or devitalized skin conditions. 
Lotion P50V gently exfoliates the skin, regulates excessive sebum secretion, moisturizes and helps maintain the epidermis' acid pH.
Available in 50 mL / 1.7 oz., 150 mL / 5.1 oz. and 250 mL / 8.4 oz.
It is perfect for skin that is not sensitive. 
Please call our studio to speak with an esthetician if you are unsure about purchasing Lotion P50V.