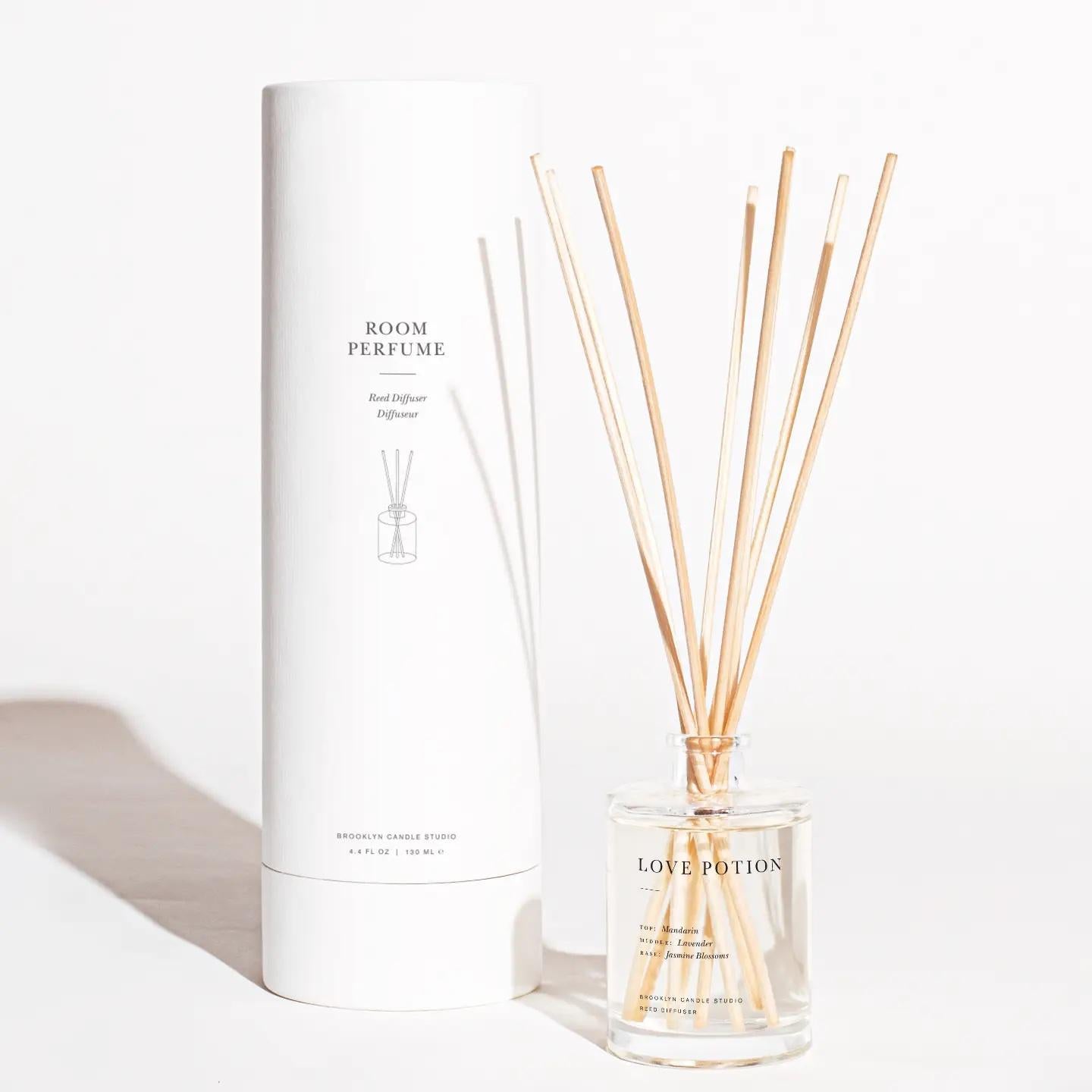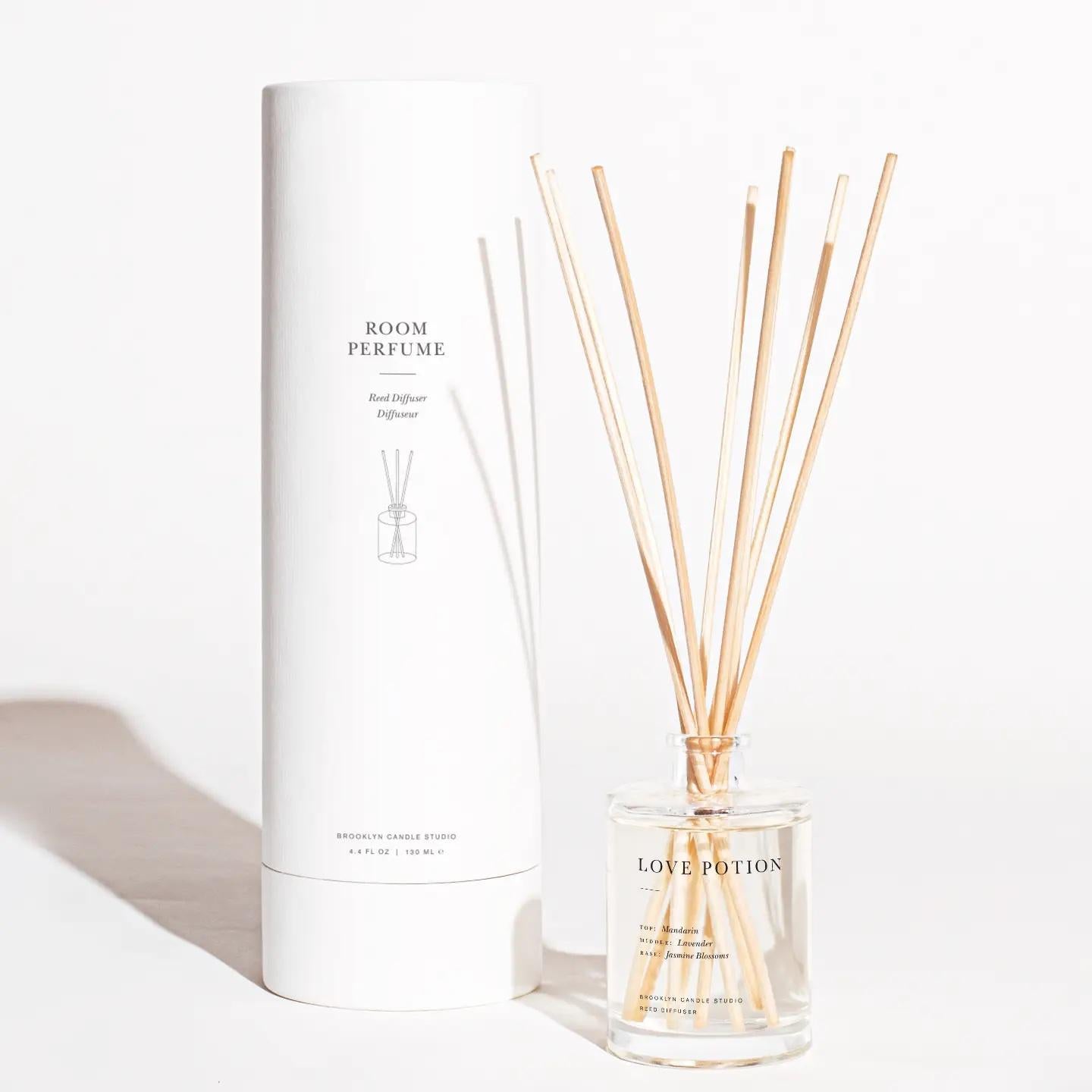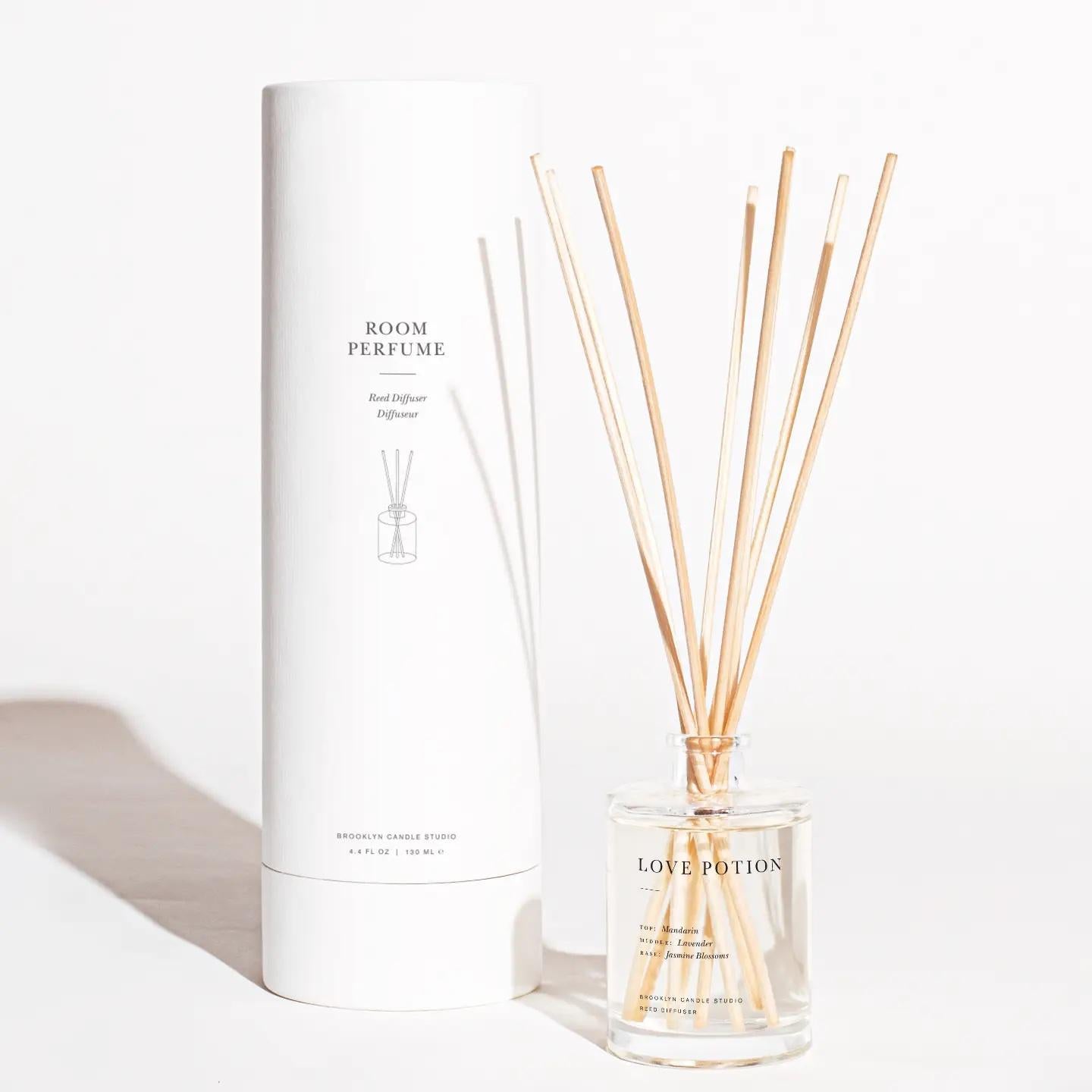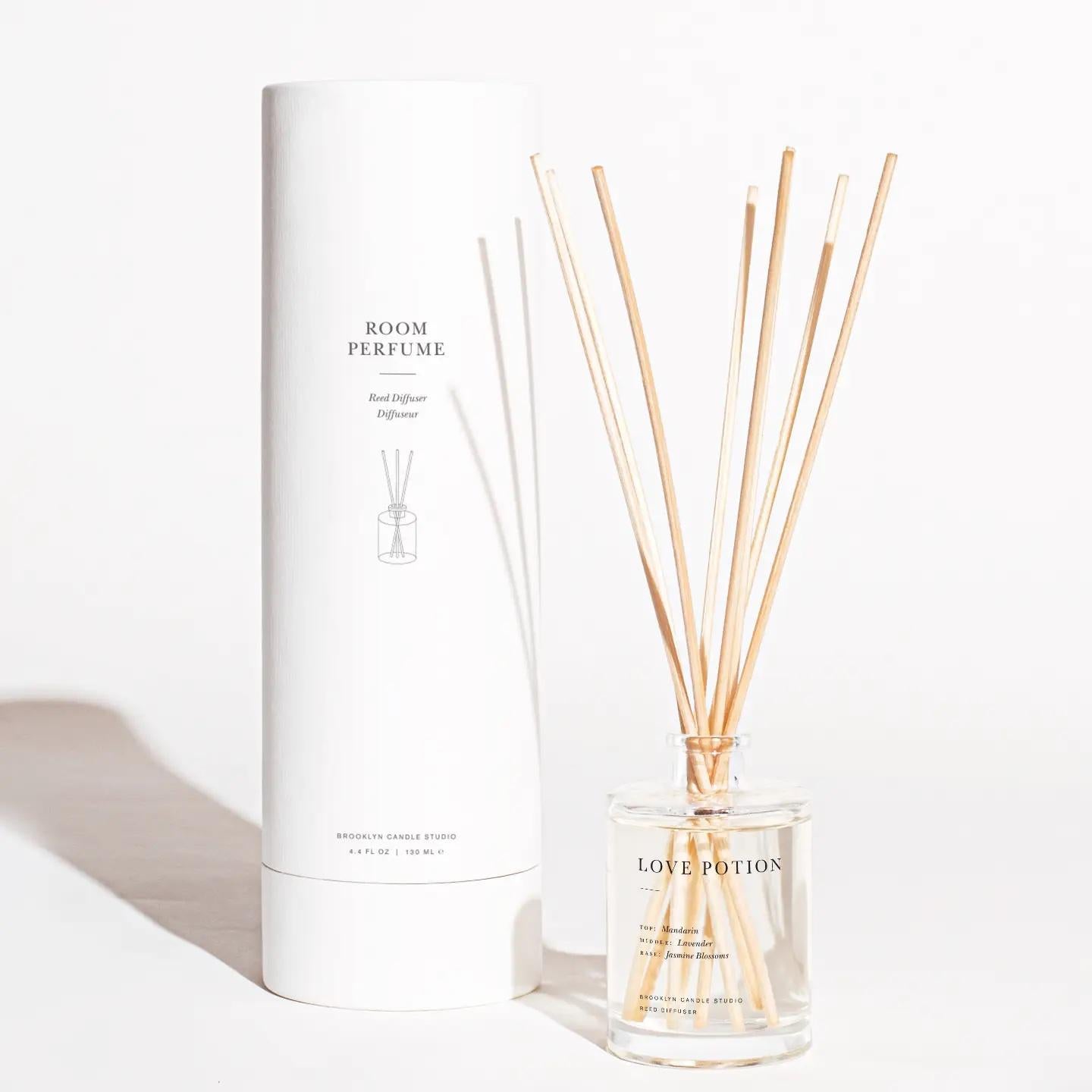 Love Potion Reed Diffuser
Exotic notes of jasmine blossoms, calming lavender, and bright mandarin join in an olfactory experience reminiscent of a freshly picked bouquet of wildflowers Perfume any room with our new ultra-chic reed diffusers for a delightful botanical aroma without the flame. Perfect for your home office, powder room, or any space that needs that extra something something.
Custom made glass screenprinted Reed Diffuser bottles are packed in a two-piece textured paper tube.

Includes wooden stopper and 8 rattan reeds. Lasts for approximately 4-5 months.

Reed Diffusers are DPG-Free, VOC-compliant, and phthalate-free.

Volume: 4.4 fl oz / 130 ml ℮
Tube Dimensions: 3.375 in. diameter x 10.75 in. height
Bottle Dimensions: 2.3 in. diameter x 3.5 in. height
Reed Length: 10 in.