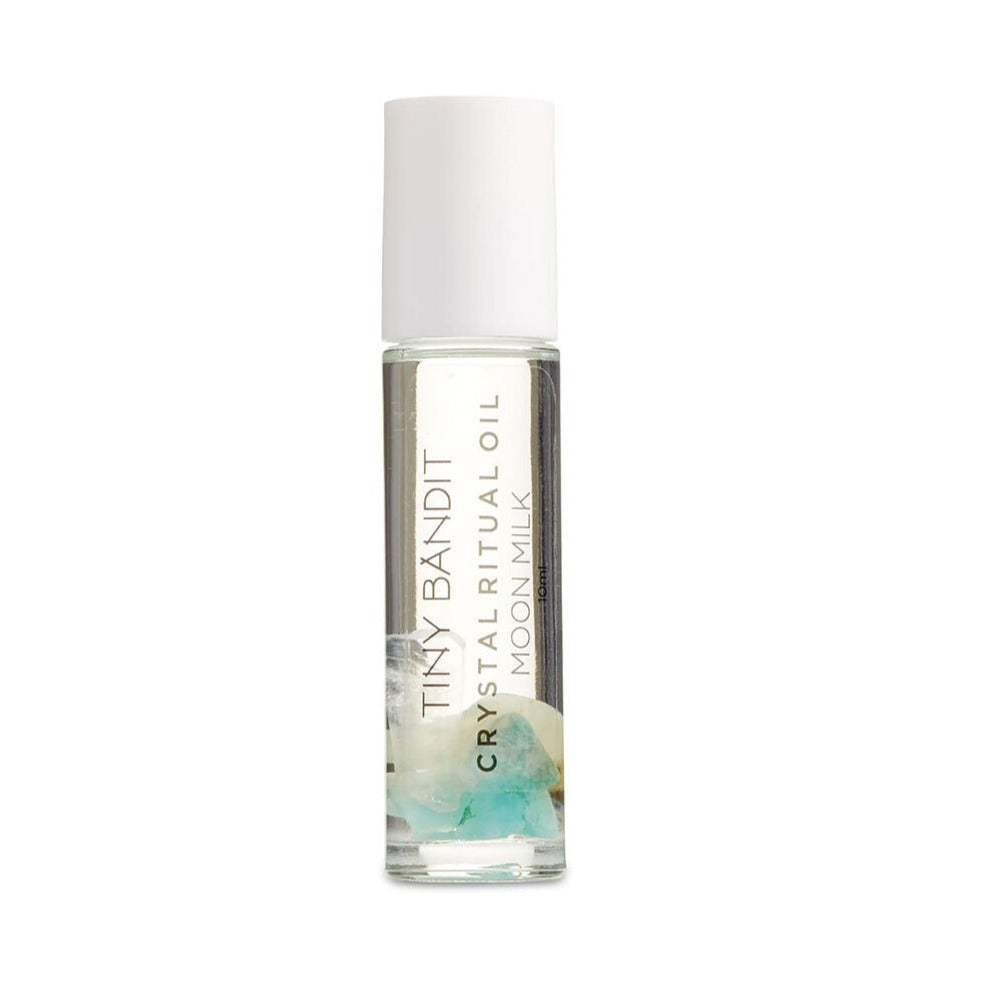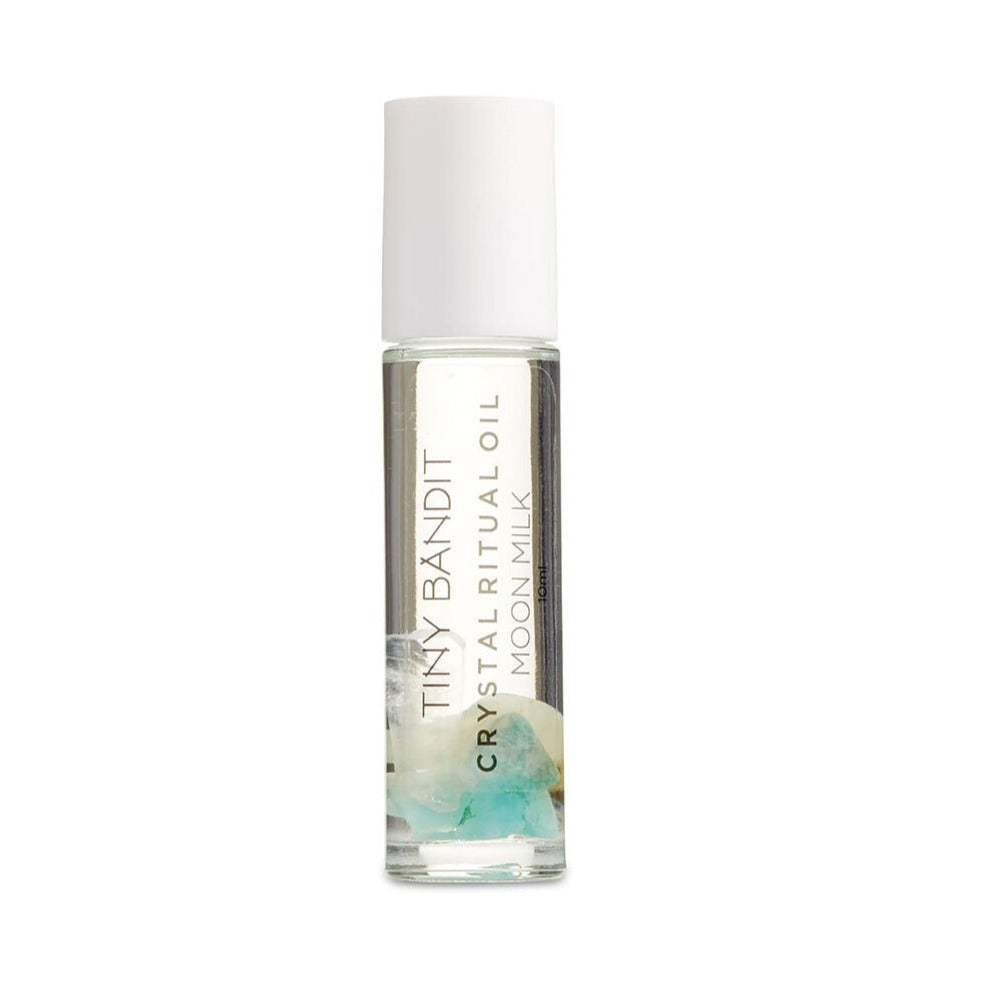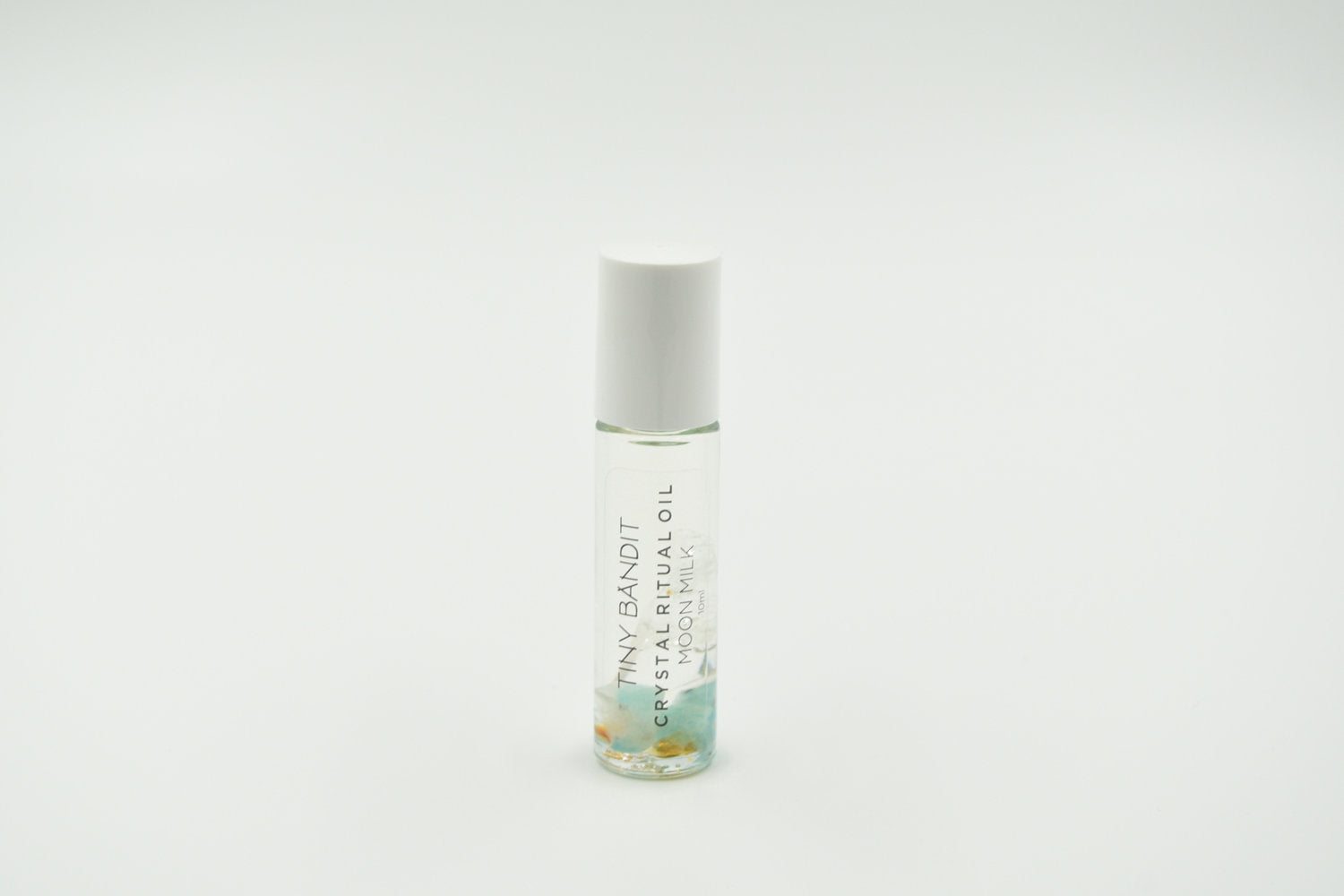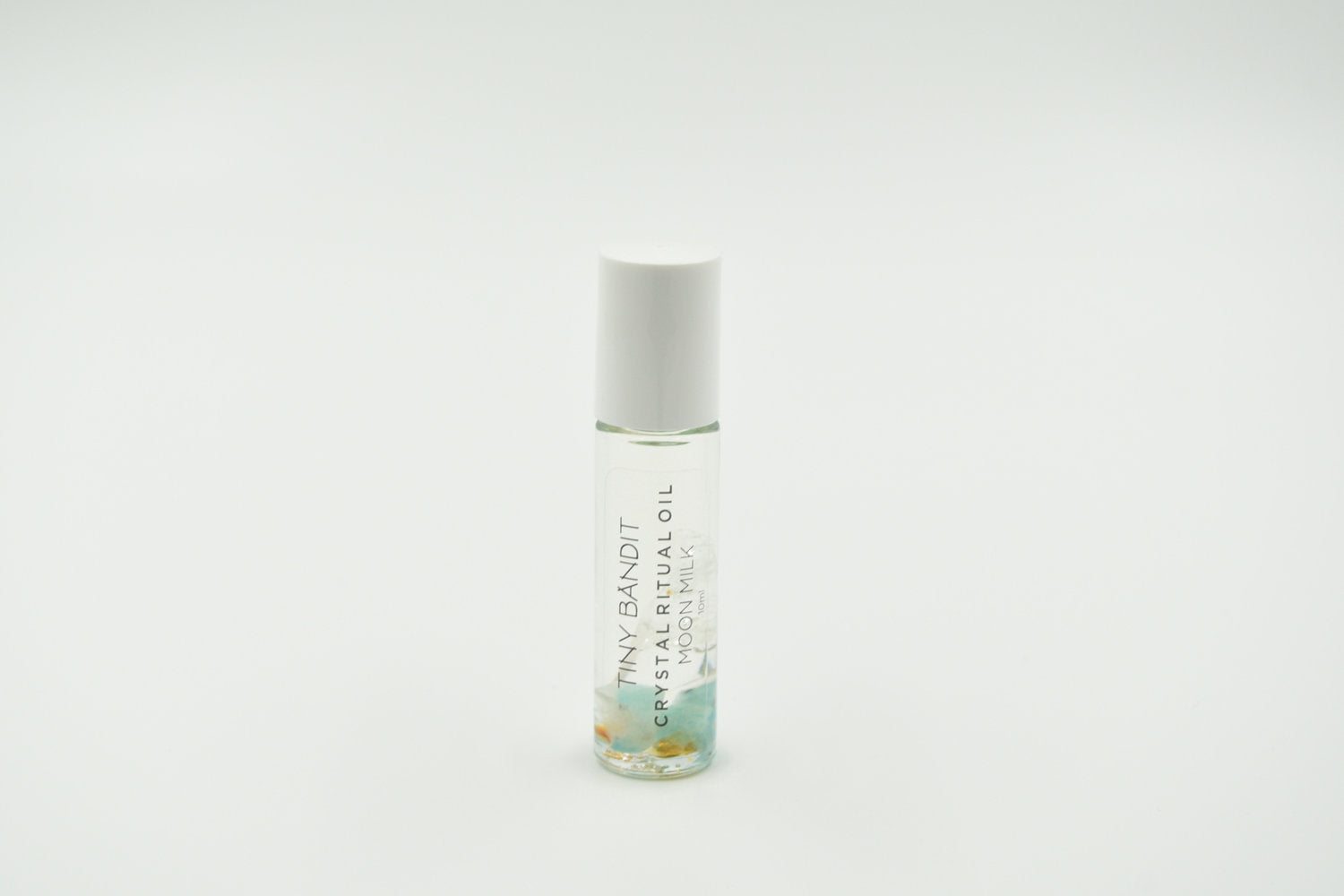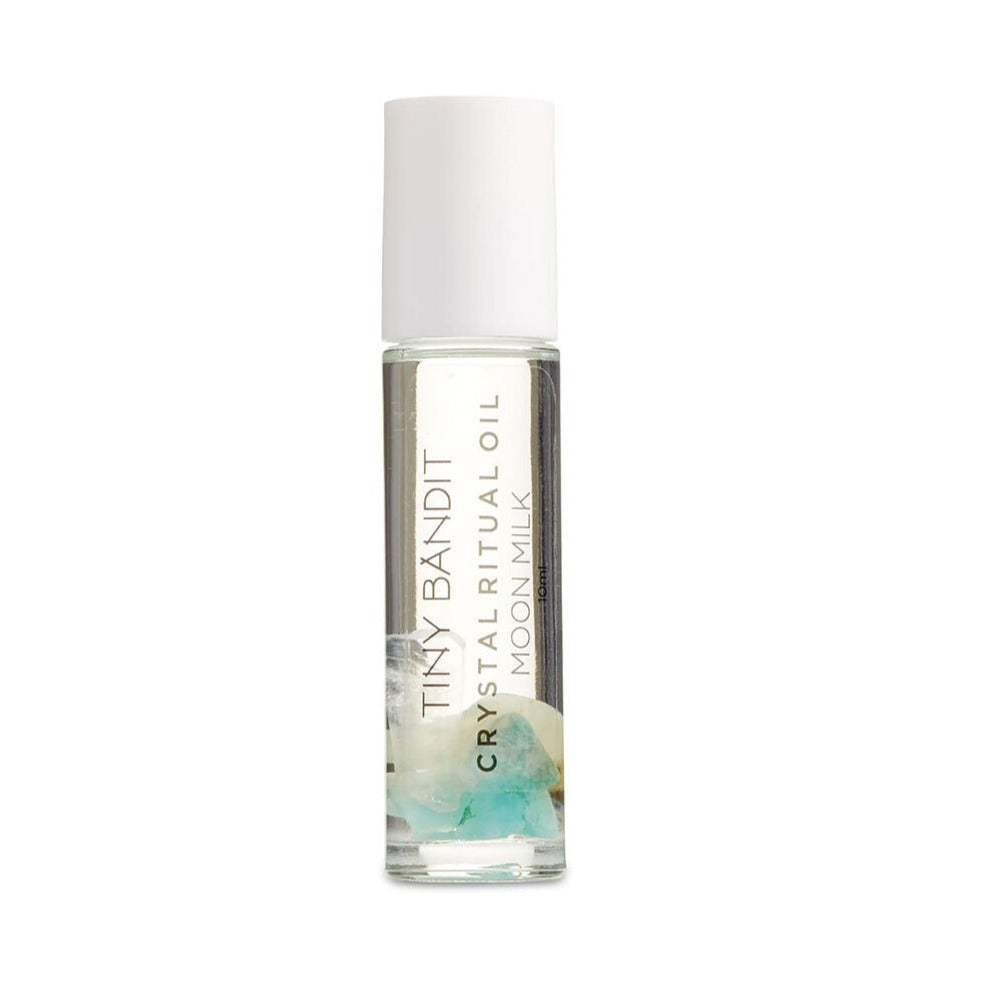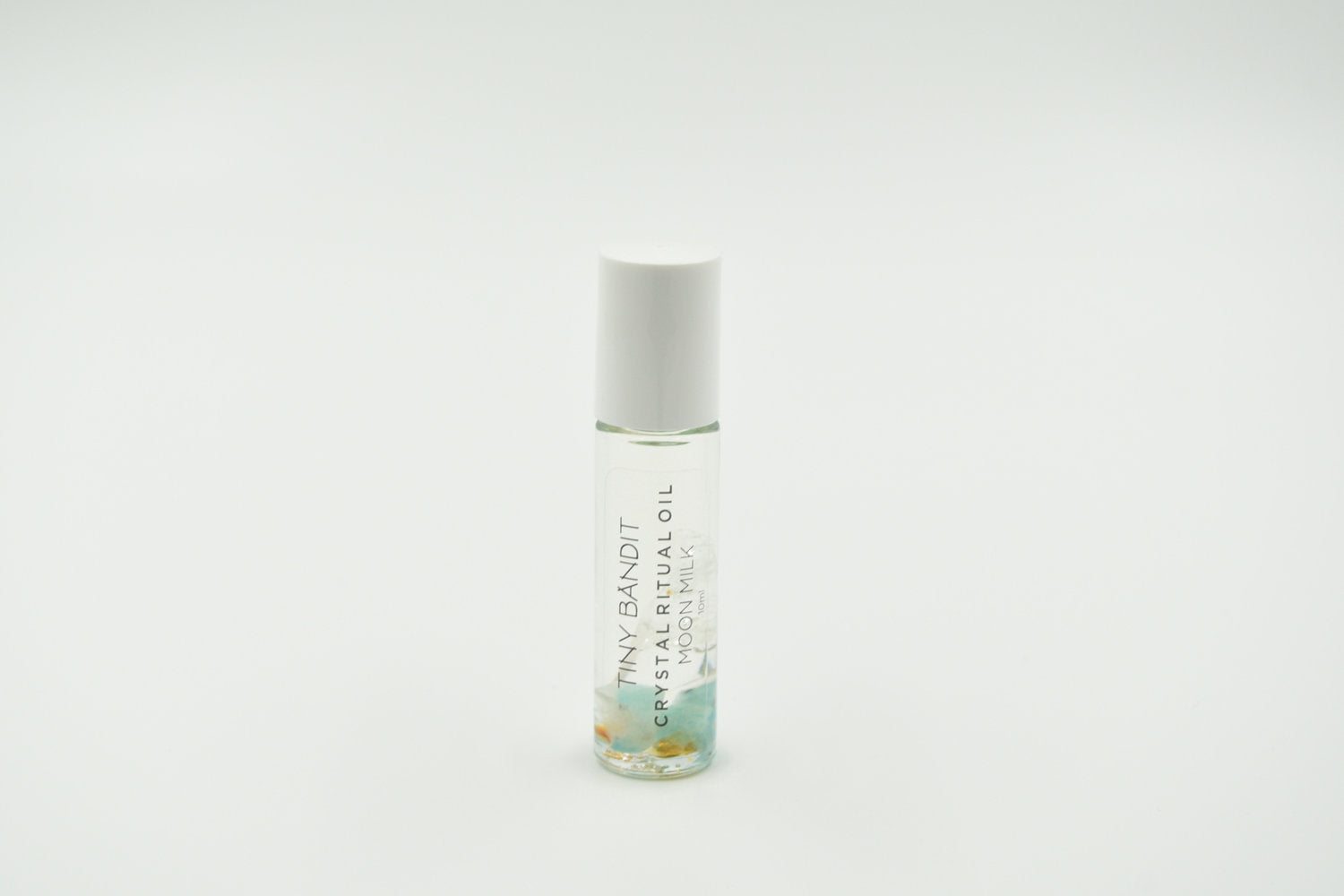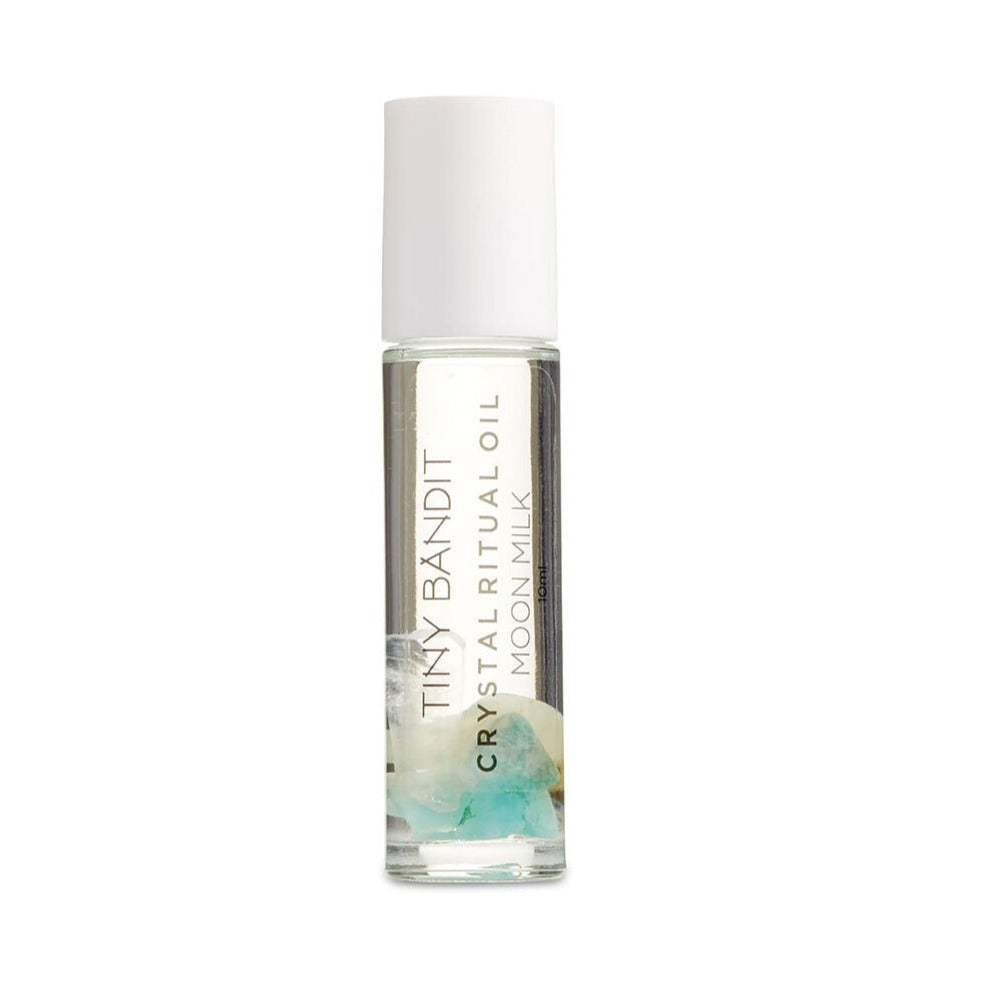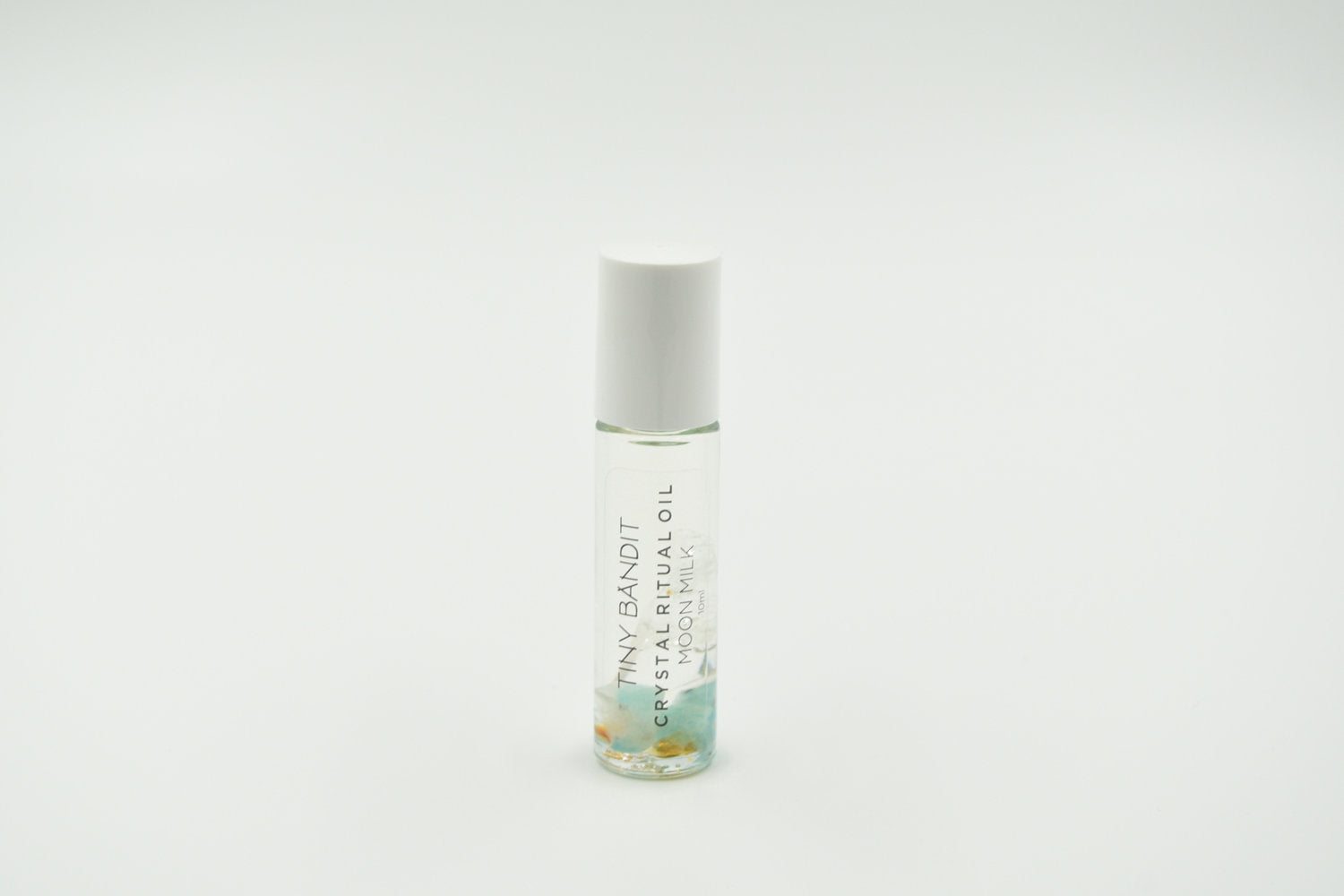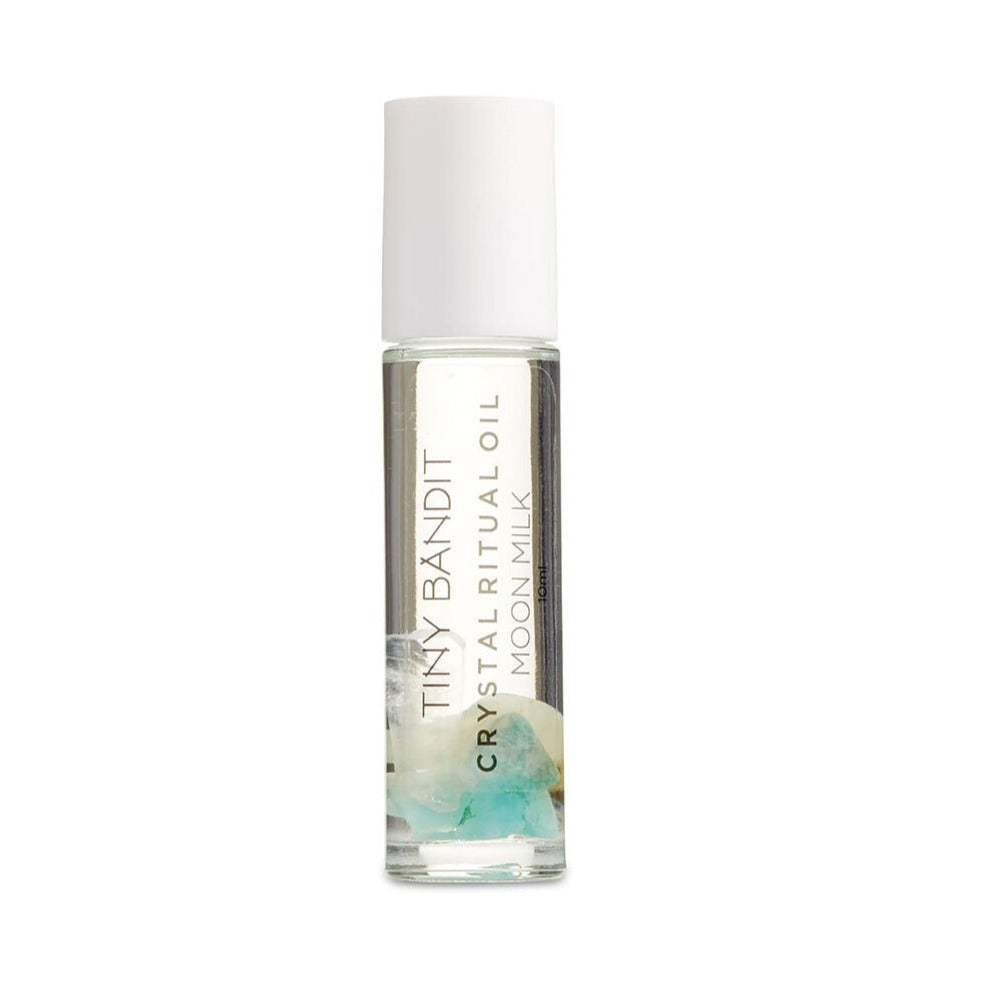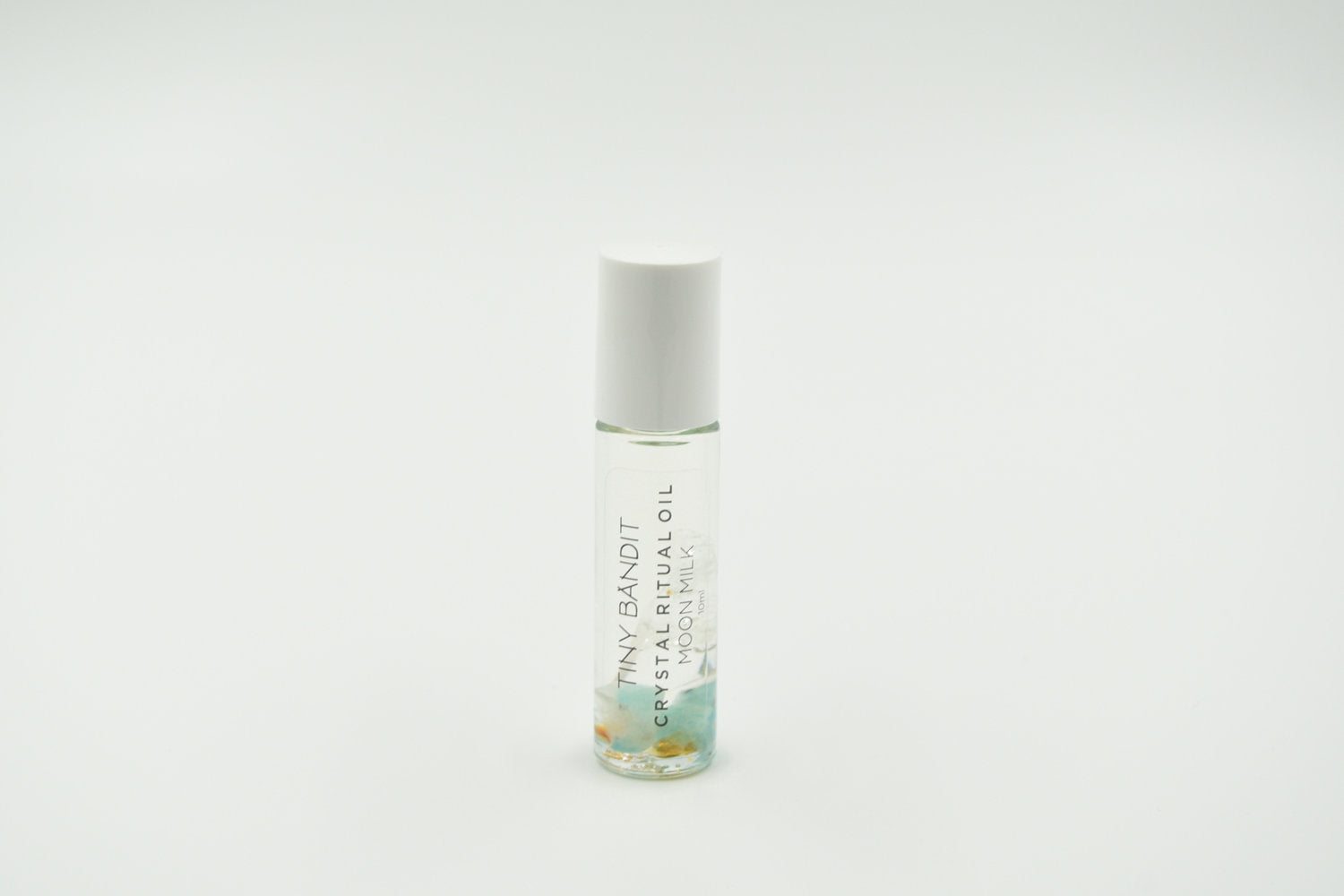 Crystal Ritual Oil in Moon Milk Fragrance
CRYSTAL RITUAL OIL: Covetable and visually stunning. Even the feeling of the crystals slowly drifting down in the bottle as you apply it is captivating. A perfume oil created with a special nourishing virgin coconut oil that hydrates and nourishes your skin verses dry it out like traditional alcohol based perfumes. Apply to pulse points and kissable areas like your decolletage, neck, behind the ear, inner thighs and belly. Maybe a beard if you're a fella. Can be used before yoga, meditation or a sexy make out. Find your ritual and do what makes you well and happy.
Crystal Ritual Oils are lovely layered with our Cloud Mist.
Buy two. We promise you'll end up keeping the one you bought as a gift.
MOON MILK FRAGRANCE: Our best seller. Alluring, beachy and bohemian. A seductive blend of warm coconut milk, sun kissed tanning oil, sacred palo santo, sandalwood, cardamom and amber resin.
10mL


Natural Virgin Coconut Oil + Perfume Oils


3.25" H x .79" D


Hand Crafted


Comes with full color Crystal Property cards that highlight the healing powers of the crystals used.


Amazonite: Encourages confidence, strength and trust in your intuition. Helps to move beyond the fear of confrontation or judgment so you can freely pursue and express your true self.  Encourages artistic expression, truth, integrity and trust.


Citrine: Emulates the sun, offering optimism and light. Stimulates the brain, strengthening the intellect. Citrine promotes motivation, activates creativity and encourages self-expression. Enhances concentration and revitalizes the mind.


Clear Quartz:  Draws off negative energy. Encourages clarity of thought and increased energy levels. Elevates your vibration, positivity and purpose of heart and mind.