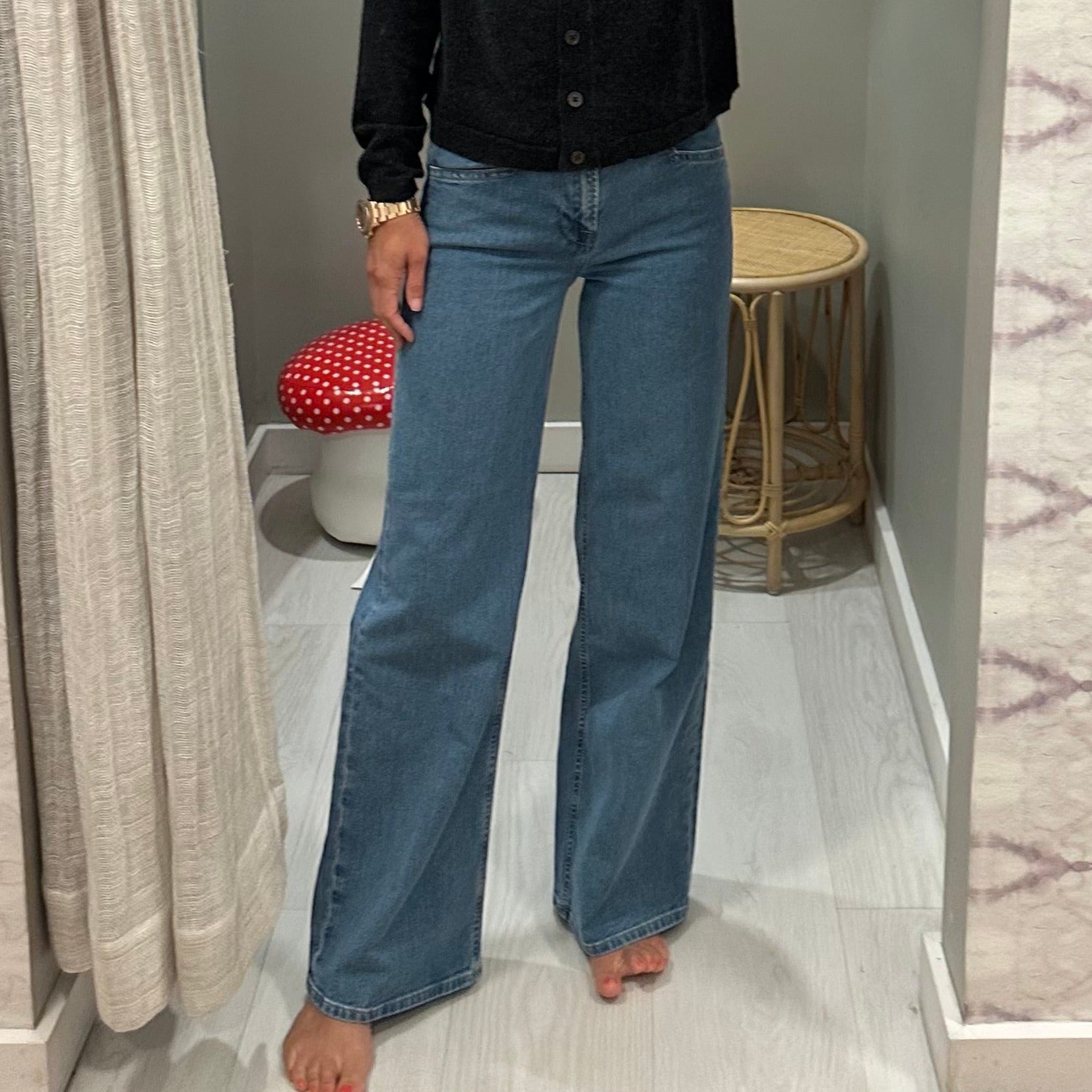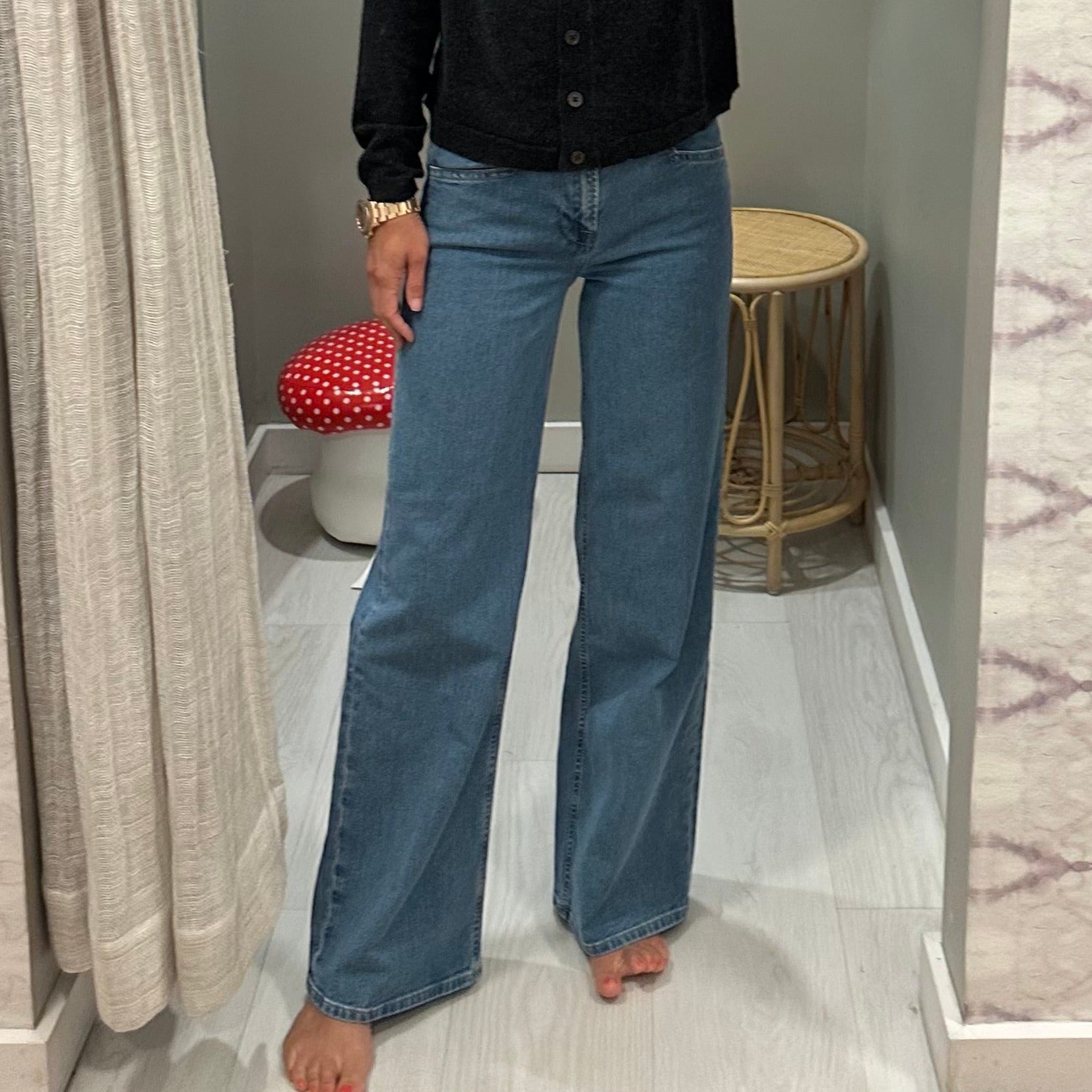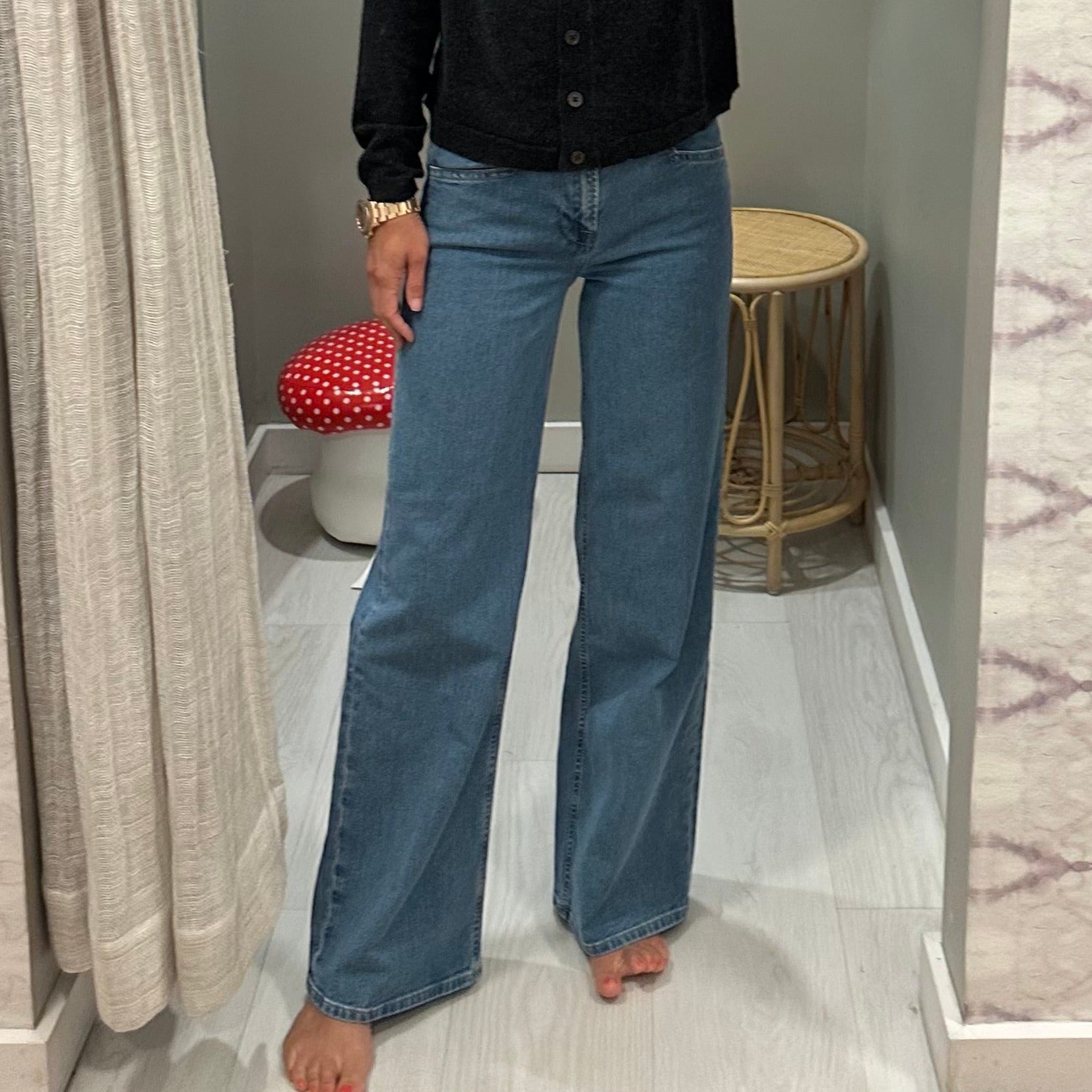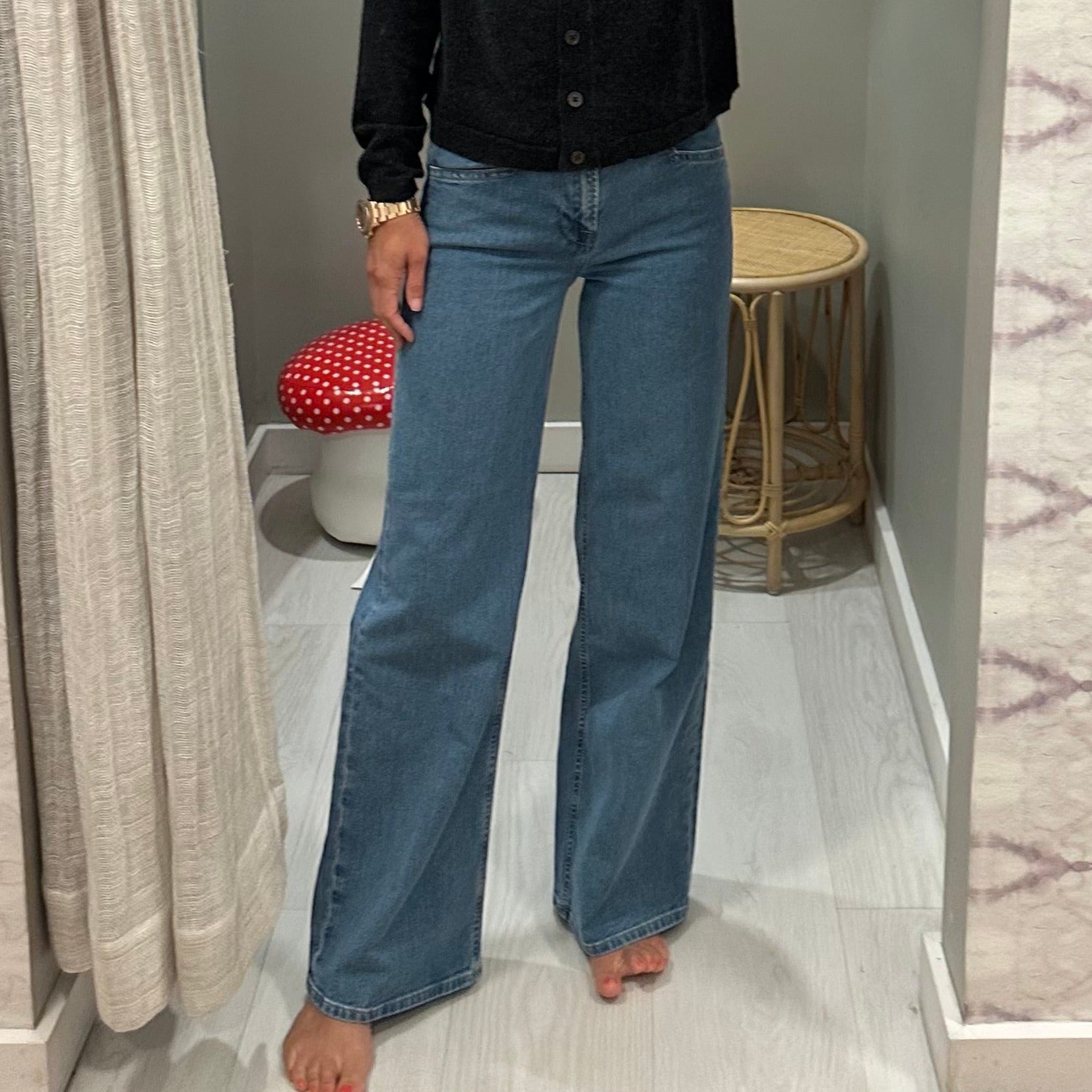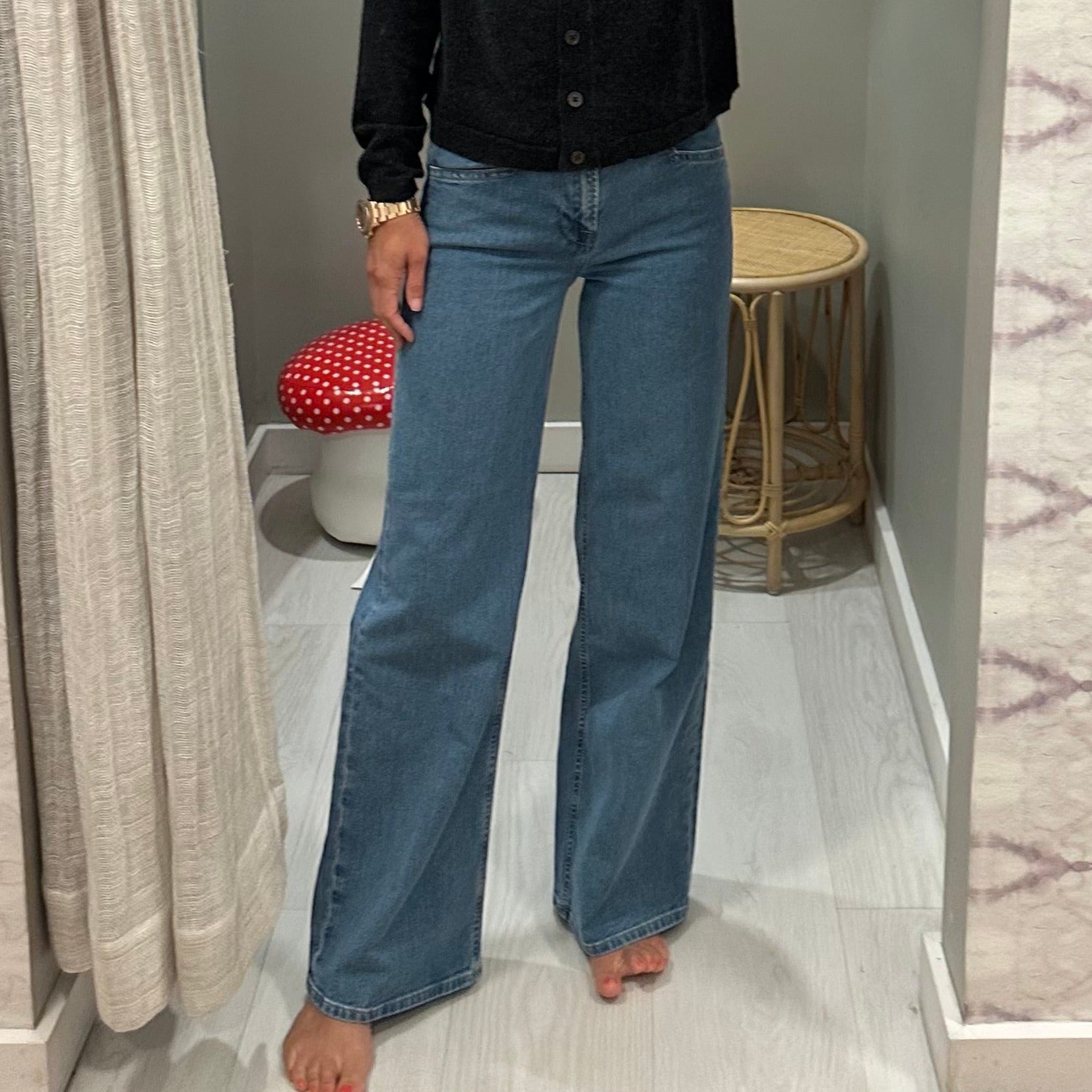 Notch Le Slim Palazzo Melody
A FRAME introduction to the best-selling palazzo silhouette designed with a comfortable high-rise waist, fitted hip, and subtle wide-leg flare with raw edge. Crafted from a stretch cotton modal blend for the softest wear.
Step into a world of unparalleled elegance with the Notch Le Slim Palazzo Melody. Meticulously designed for the discerning fashion-forward individual, these palazzo pants are more than just a garment – they're an experience. Immerse yourself in the fluid grace of their silhouette, tailored to flatter every curve and highlight your best features. Crafted using premium materials, they ensure not just impeccable style but also unmatched comfort for all-day wear.
The versatile design seamlessly transitions from daytime sophistication to nighttime glamour. Whether you're heading to the office or a chic evening soirée, the Melody collection ensures you're always the center of attention. The unique blend of contemporary design elements with a hint of classic nostalgia makes it a timeless addition to any wardrobe.
Don't just follow trends, set them. Add the Notch Le Slim Palazzo Melody to your collection and redefine luxury and elegance in your personal style. Own the moment. Own the Melody
The wellground look:
From the moment we unwrapped the Notch Le Slim Palazzo Melody, we knew we were holding a masterpiece of fashion in our hands. We've tried on countless palazzo pants before, but this? This was different. The fabric felt luxurious to the touch, promising comfort even before we slipped them on.
Sliding into the Melody was a dream. The fit was impeccable, hugging us in all the right places while giving ample freedom for movement. We couldn't help but marvel at the seamless blend of style and comfort. Walking around, we felt a surge of confidence, as if we were floating on air, the pants flowing around us like a gentle caress.
We wore them to our office and the compliments wouldn't stop. "Where did you get those?" was a question we were asked multiple times throughout the day. By evening, we decided to pair the palazzos with a silk camisole and a statement necklace, transitioning effortlessly into an evening look for a dinner date. They had the uncanny ability to adapt and shine, no matter the occasion.
What truly sets the Notch Le Slim Palazzo Melody apart is its timeless charm combined with a distinctly modern flair. Whether it's the intricately designed waistband, the delicate stitching, or the perfect flare at the bottom – every detail screams sophistication.
In a world where fast fashion often compromises quality for trendiness, the Melody stands as a testament to what happens when craftsmanship meets style. It's not just a piece of clothing; it's an experience, a feeling, a statement. And trust us, once you've felt the Melody, there's no going back. This isn't just a new addition to our wardrobe; it's now an essential.
 FITS TRUE TO SIZE
SUPER STRETCH DENIM | HIGH RISE FIT |
WIDE LEG | FULL LENGTH
79% Cotton, 20% Recycled Cotton, 1% Elastane