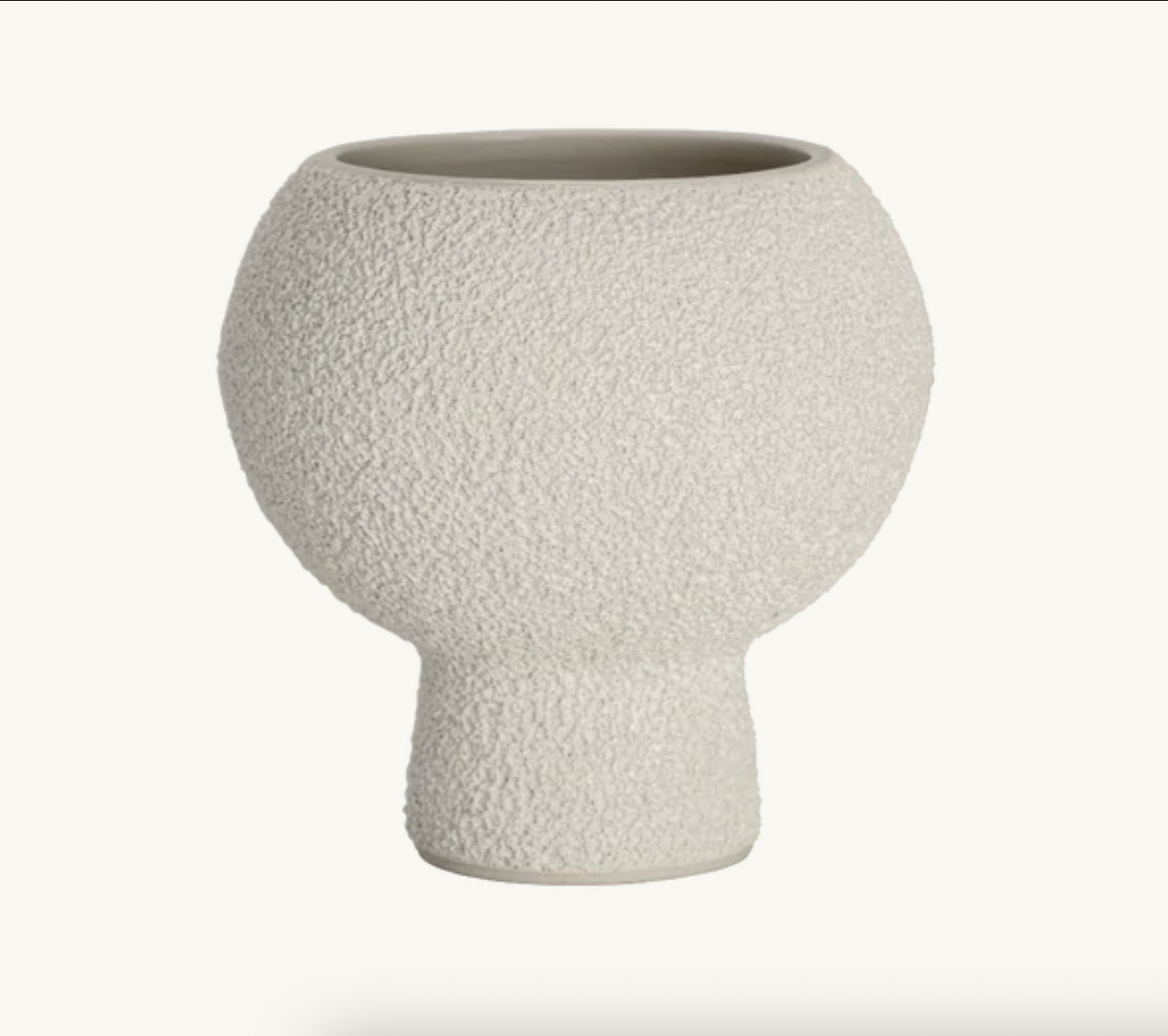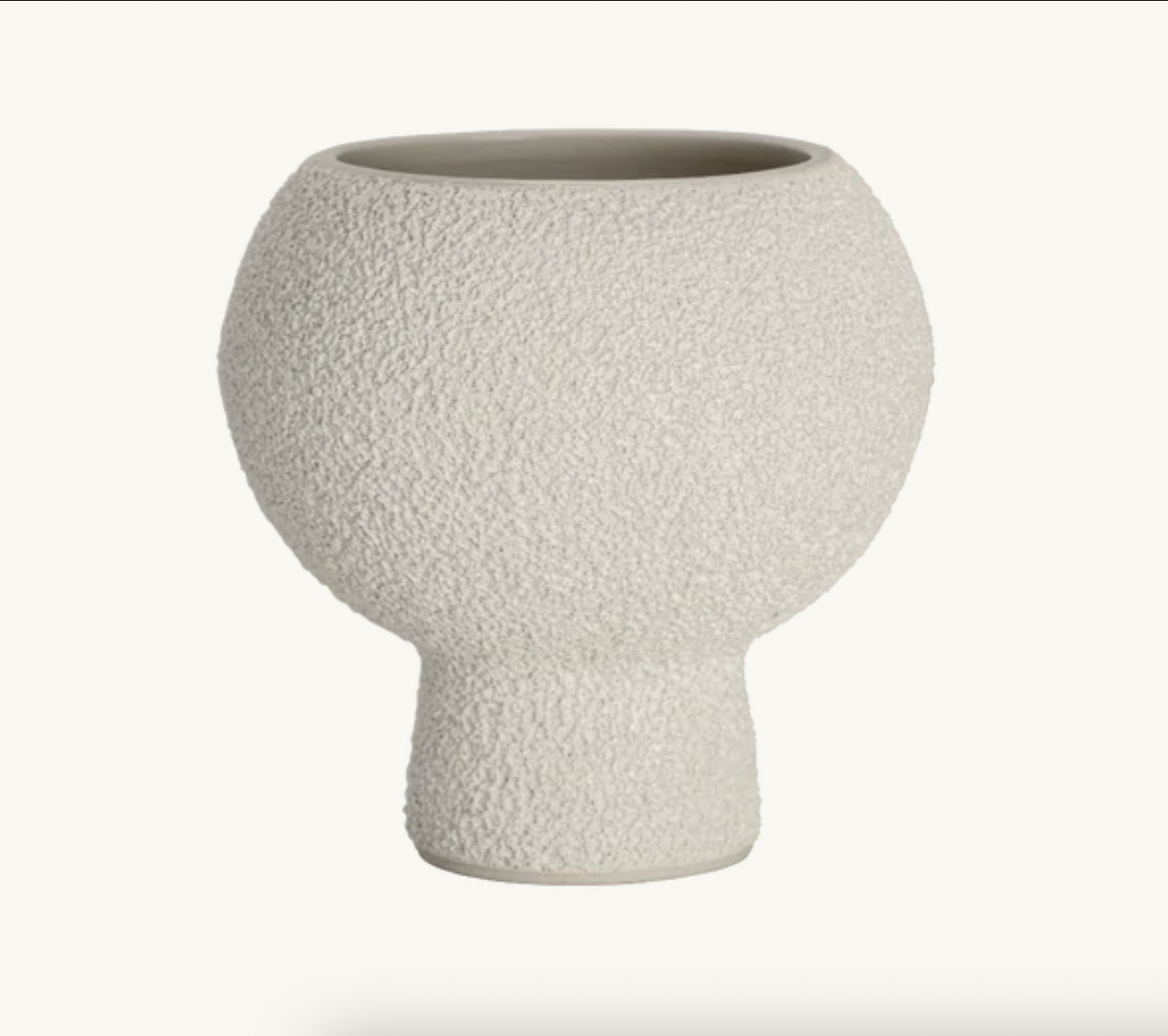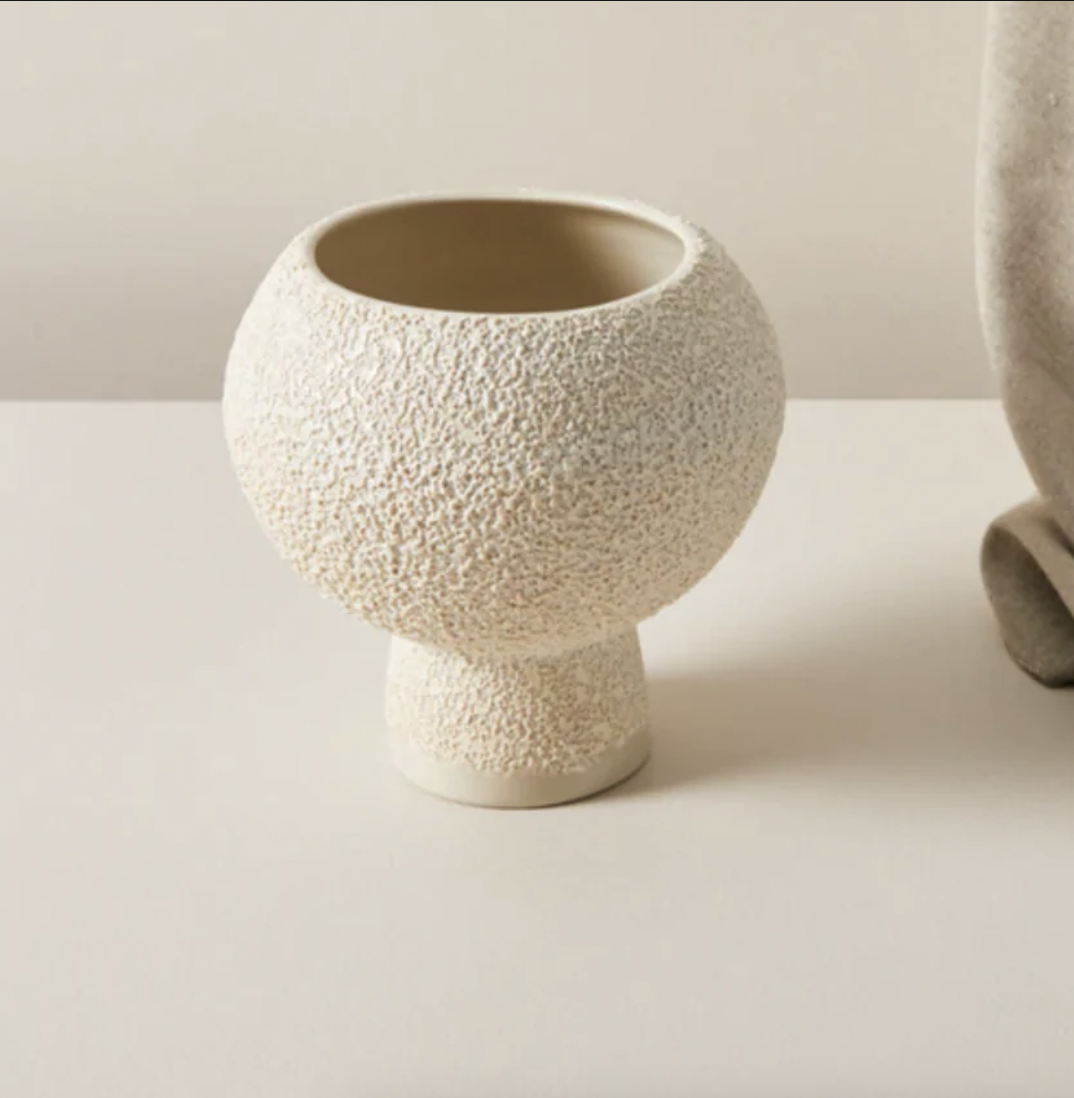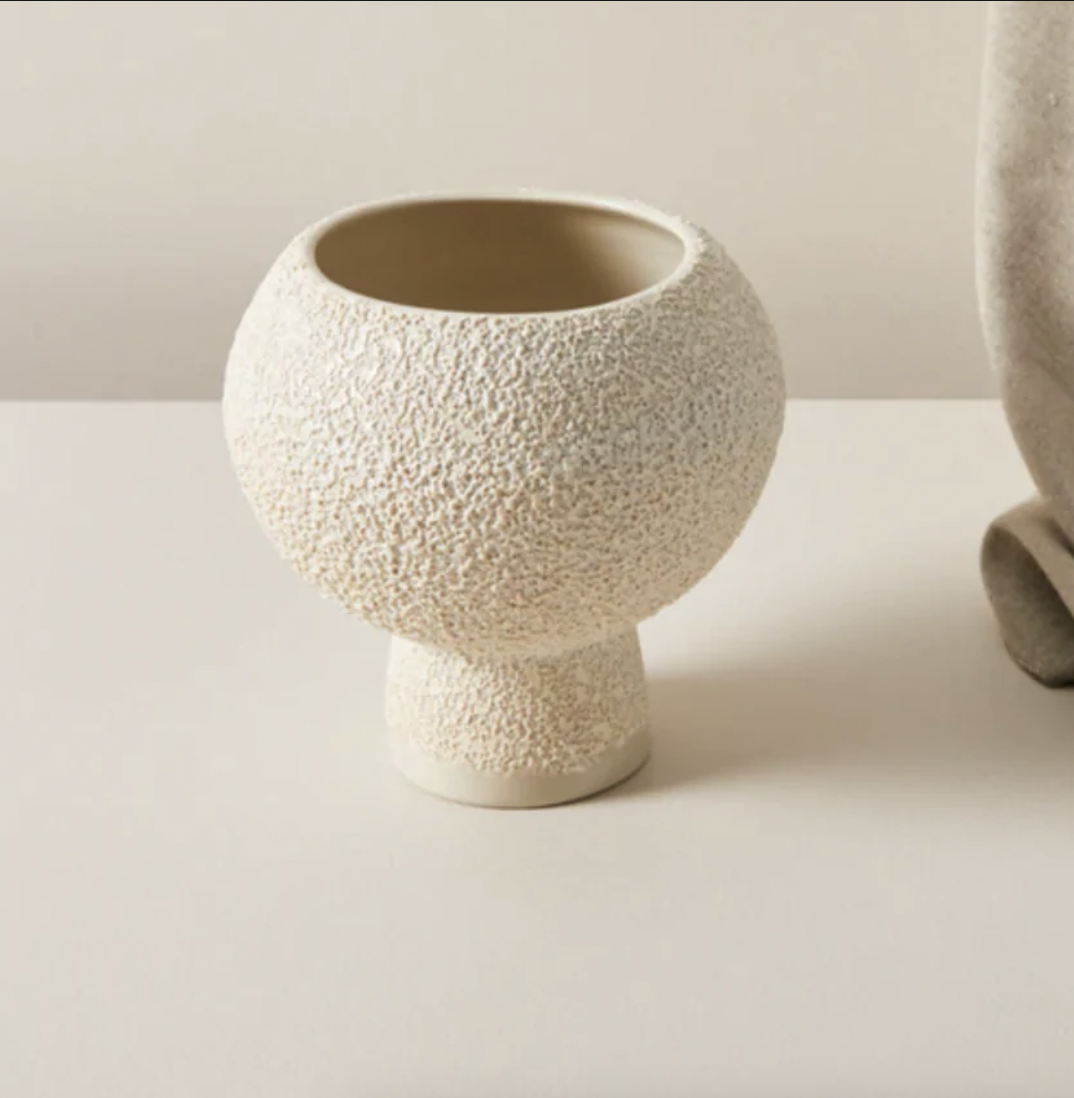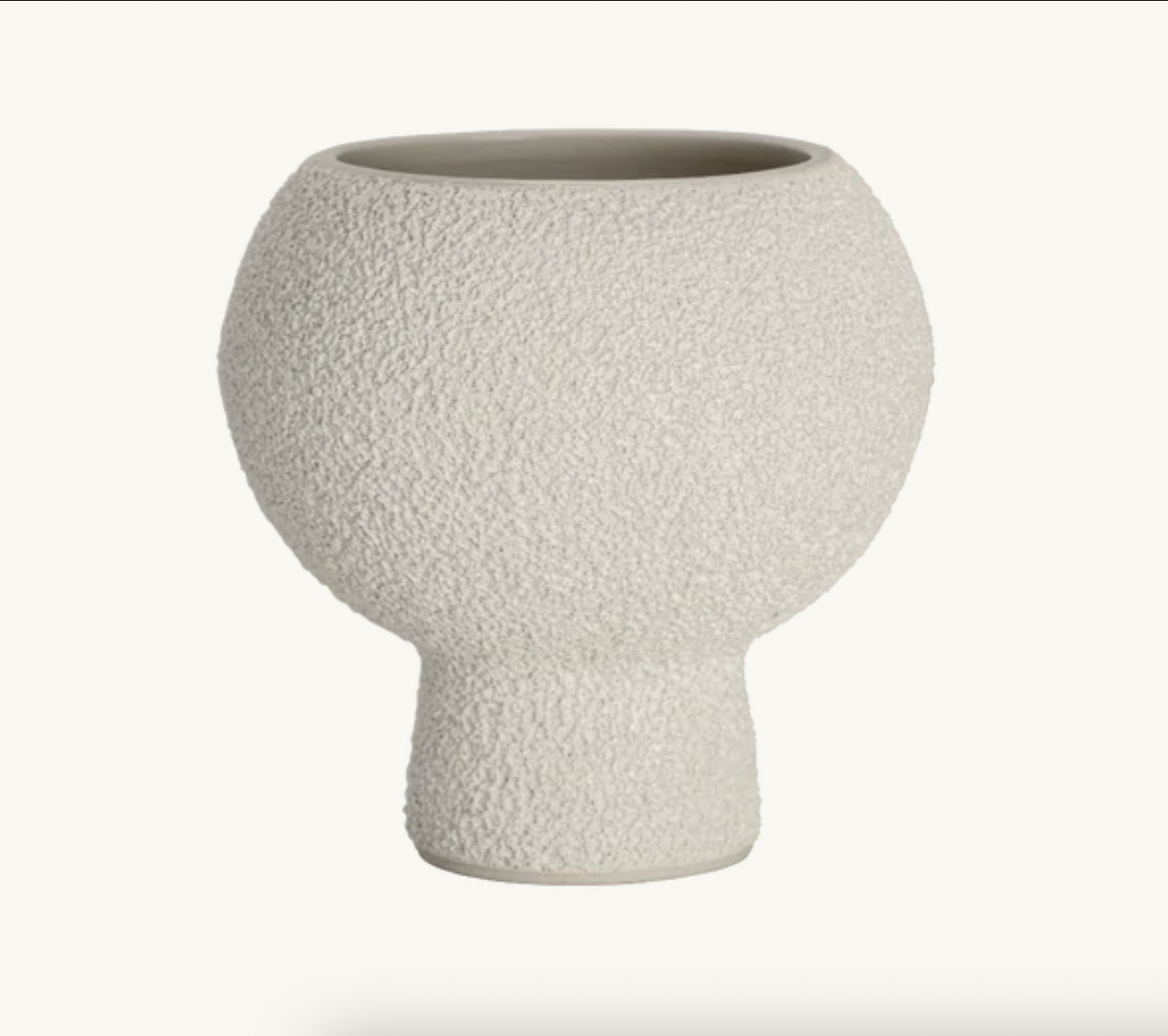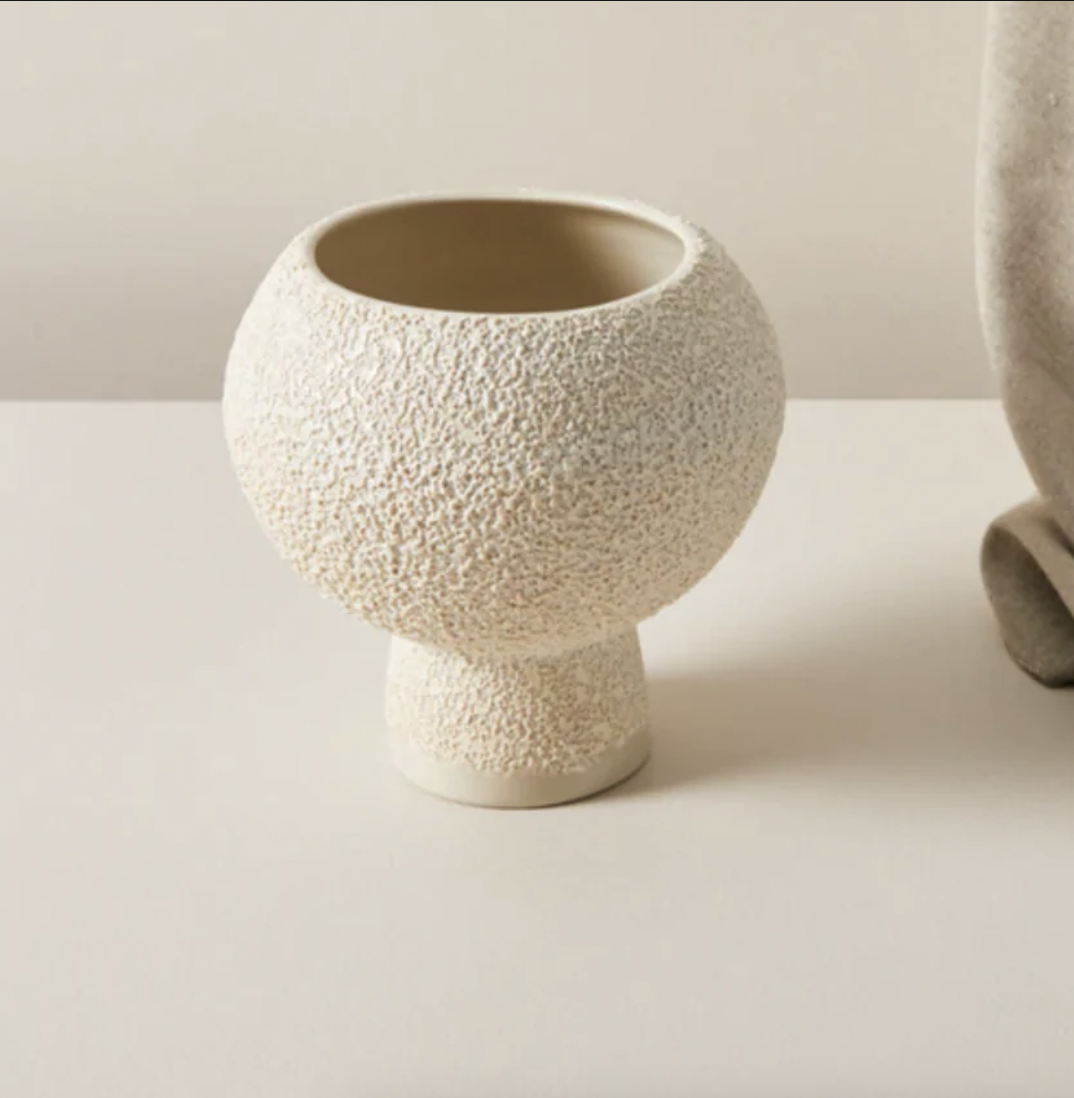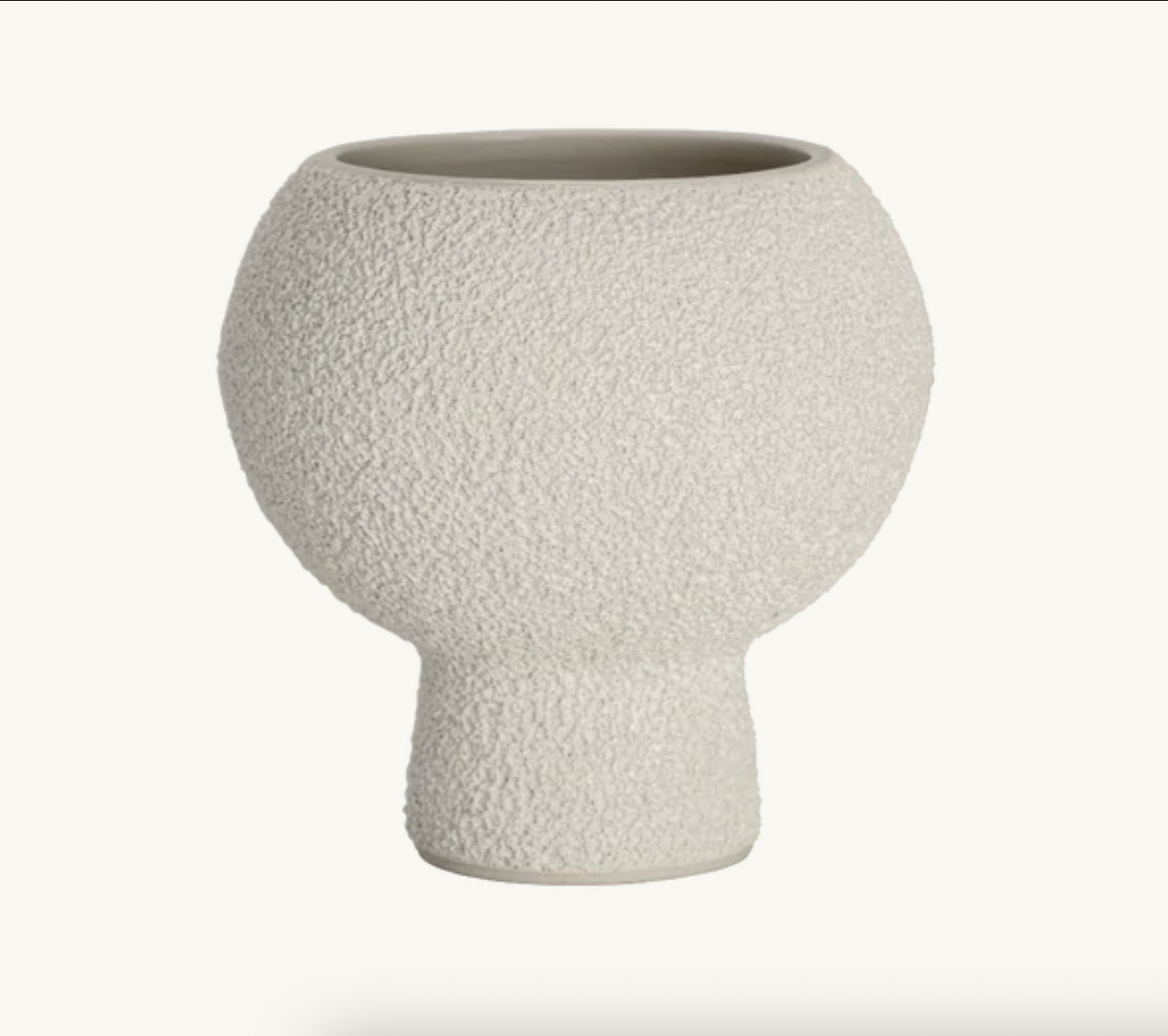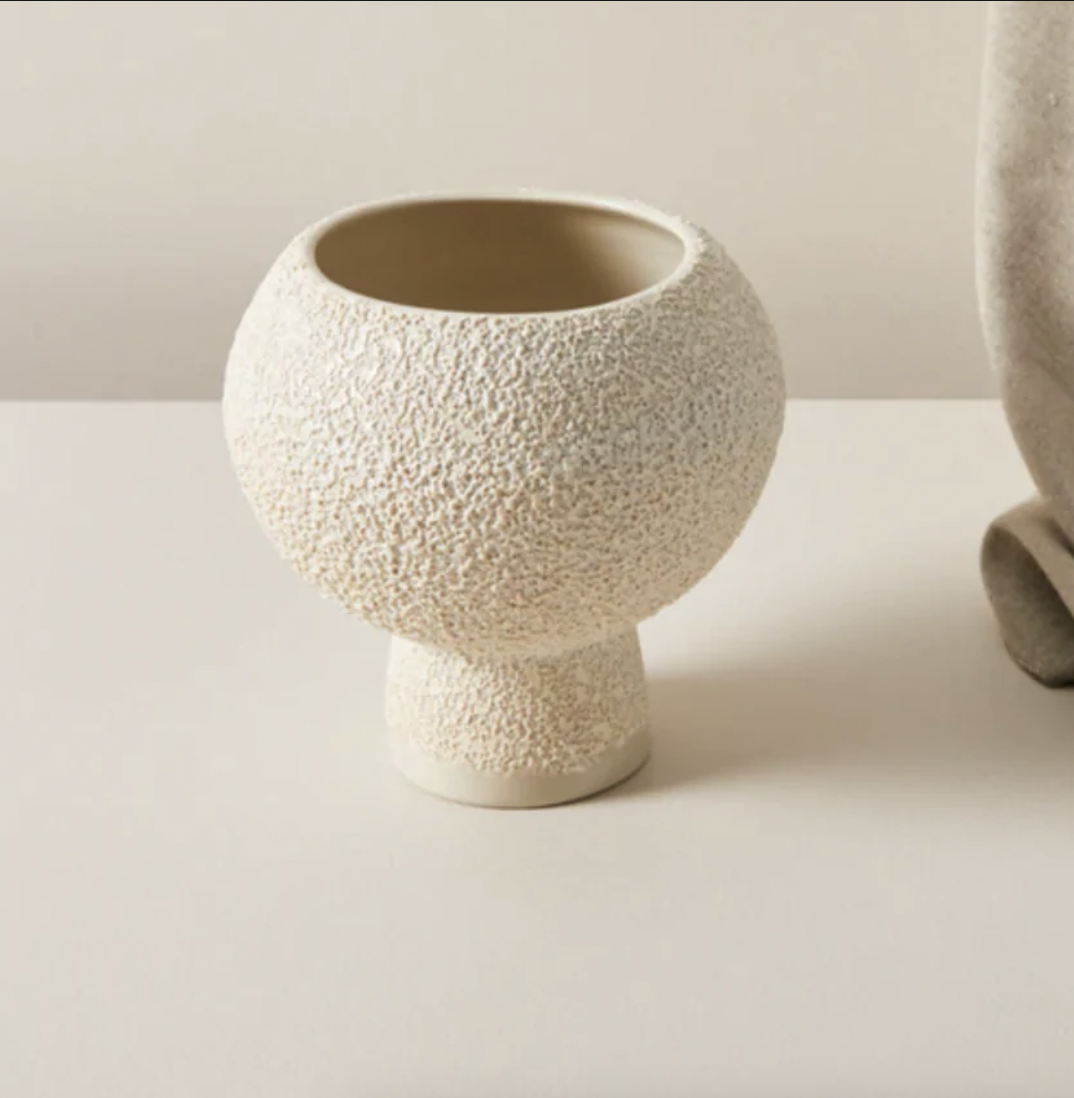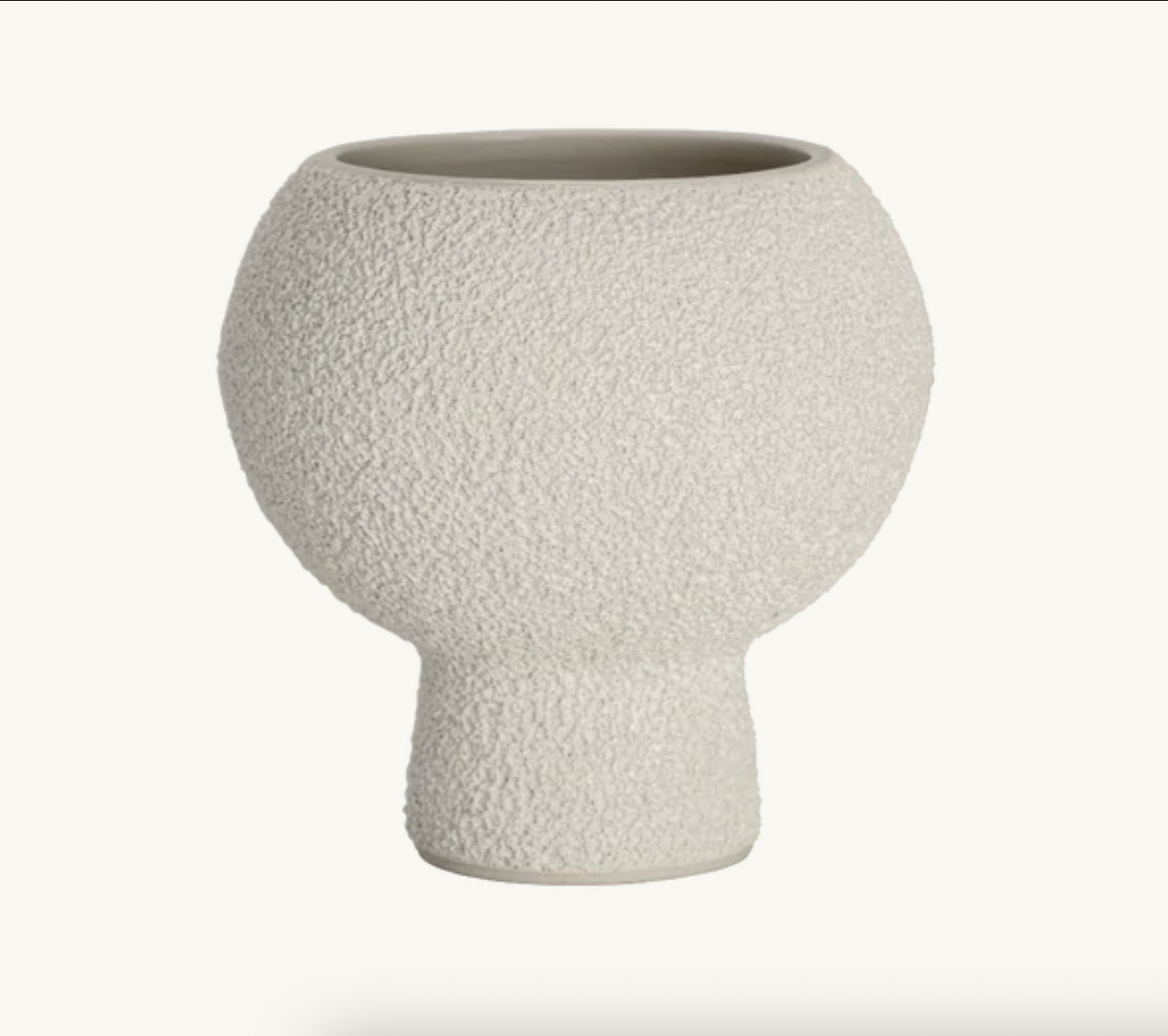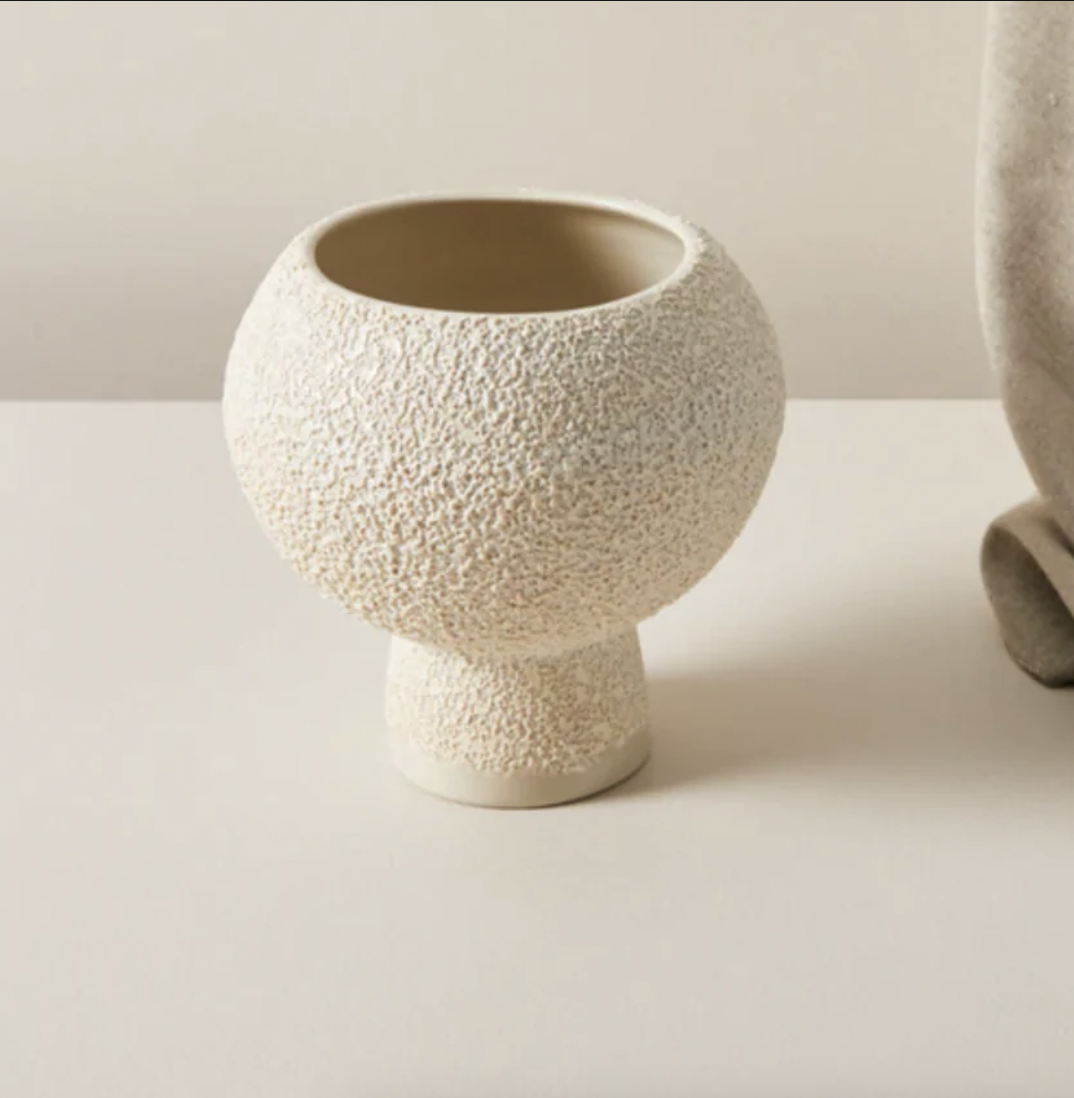 Bobby Vase
Elevated yet understated, Bobby was designed to find a place in any space. Standing 14 cm tall and 14.5 cm at its widest point, stand her alone or utilise her practically.
Our Lava and Bone glaze captures the true essence of the Marloe Marloe brand while offering sophisticated beauty and function. This glaze is a reactive composition of raw ingredients that create a volcanic-like surface texture that is formed during the high firing process. The bubbles and craters formed are hardened as the kiln temperature begins to drop and as the kiln cools, capturing a moment in time


Our BOBBY styles beautifully with our sharper, taller or flat forms, creating contrast in shape and height. 
Bobby looks beautiful styled in your living space, bedroom or bathroom, with or without florals. The Bobby works as a practical fruit bowl for your kitchen space.