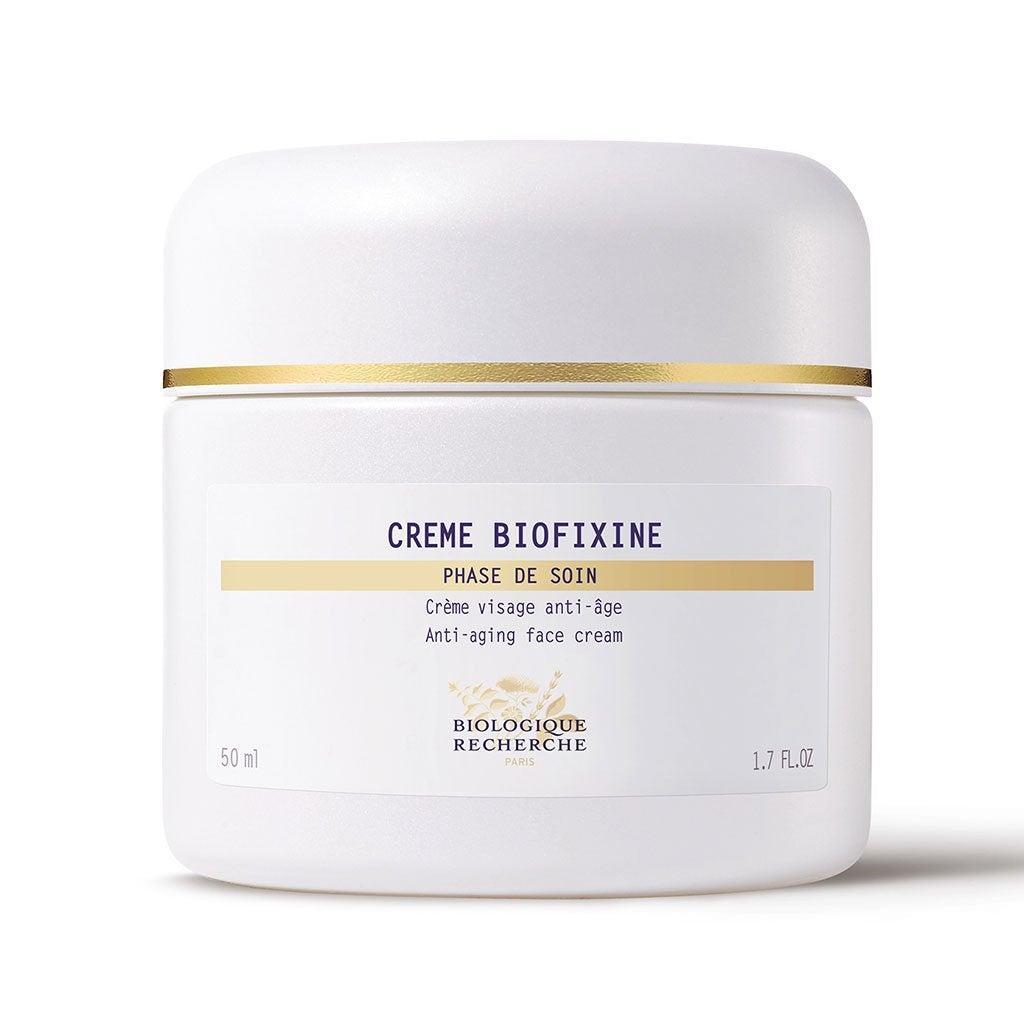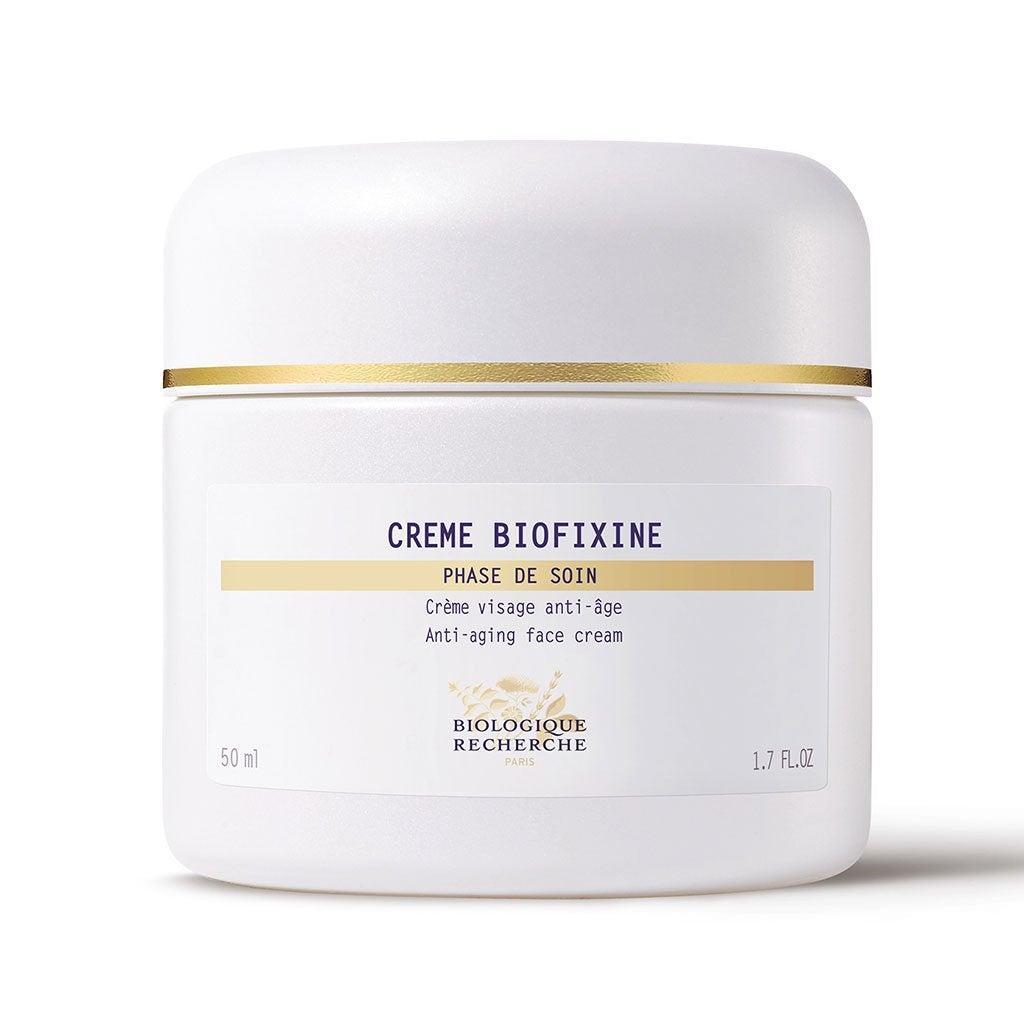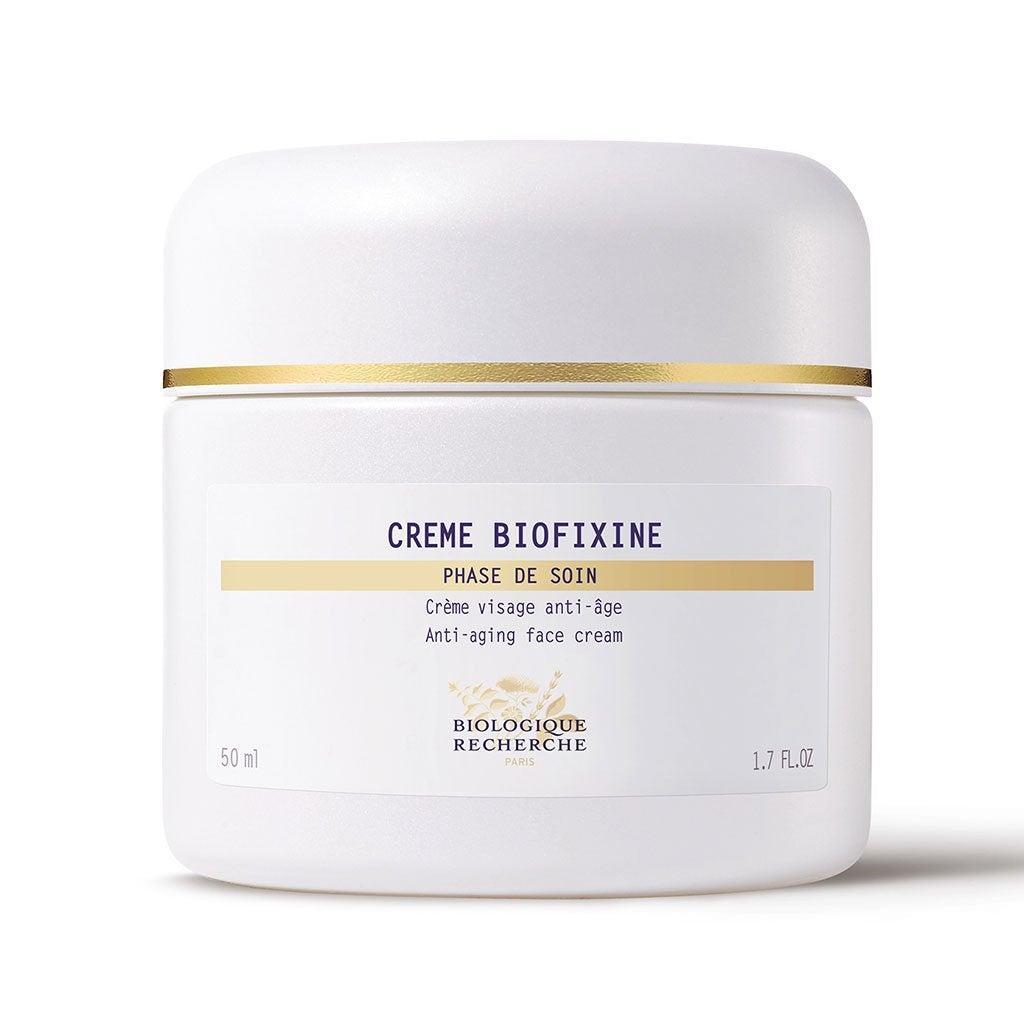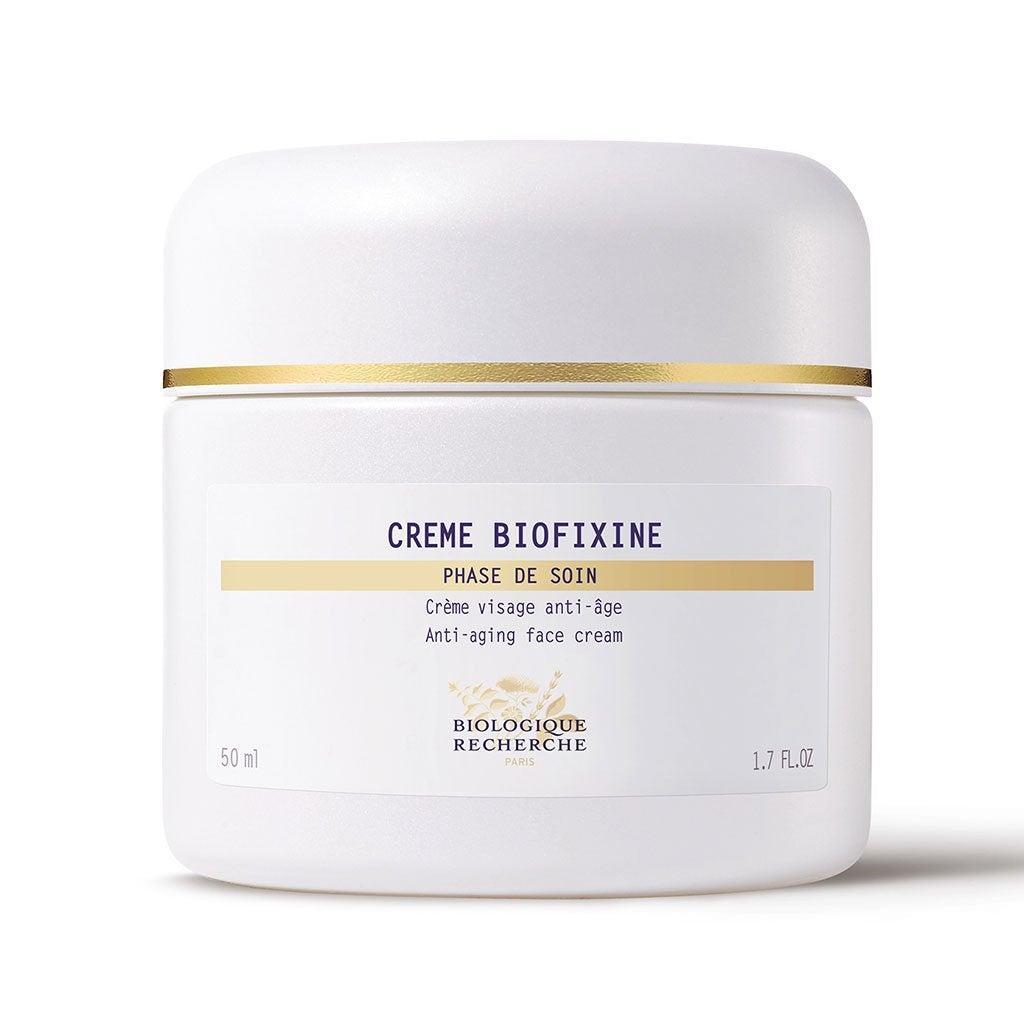 Creme Biofixine 1.7 Fl Oz
For very dry skin, skin with wrinkles that lacks elasticity. Modifying and brightening. Can be used during the day, but should be used at night to improve elasticity and fight wrinkles. Use Biologique Recherche Serum Amniotique E or Serum Colostrum underneath, and either Serum Grand Millesime or Le Grand Serum with both Fluide VIP O2 and Yall O2 together.

One of the best creams offered by Biologique Recherche.
Actions:
Helps to reduce the appearance of fine lines and wrinkles
Encourages the optimal synthesis of supportive fibbers
Helps to prevent the visible signs of aging
Helps to improve skin elasticity
Hydrates and brightens the complexion Soothes your skin within 2 weeks
The appearance of existing lines is visibly reduced:
- 40% on crow's feet
- 20% on forehead lines
- 22% on smille lines
Your skin is soften, radiant and visibly younger
A concentrate of high grade ingredients
How To Use:
The WG says: Use this if you're 40+ and combine with Serum Yall-O2 for best results
Apply a hazelnut-sized amount of Crème Biofixine over all the face, neck and cleavage after previously using the recommended Lotion P50
Ingredients:
Anti-wrinkle agents:
Green Anise Extract, Walnut Extract
Antioxidant agent:
Edelweiss Extract
Oxygenating and regenerating agent:
Specific BR Oxygenating Complex
Moisturizing agent:
Grape Seed Oil