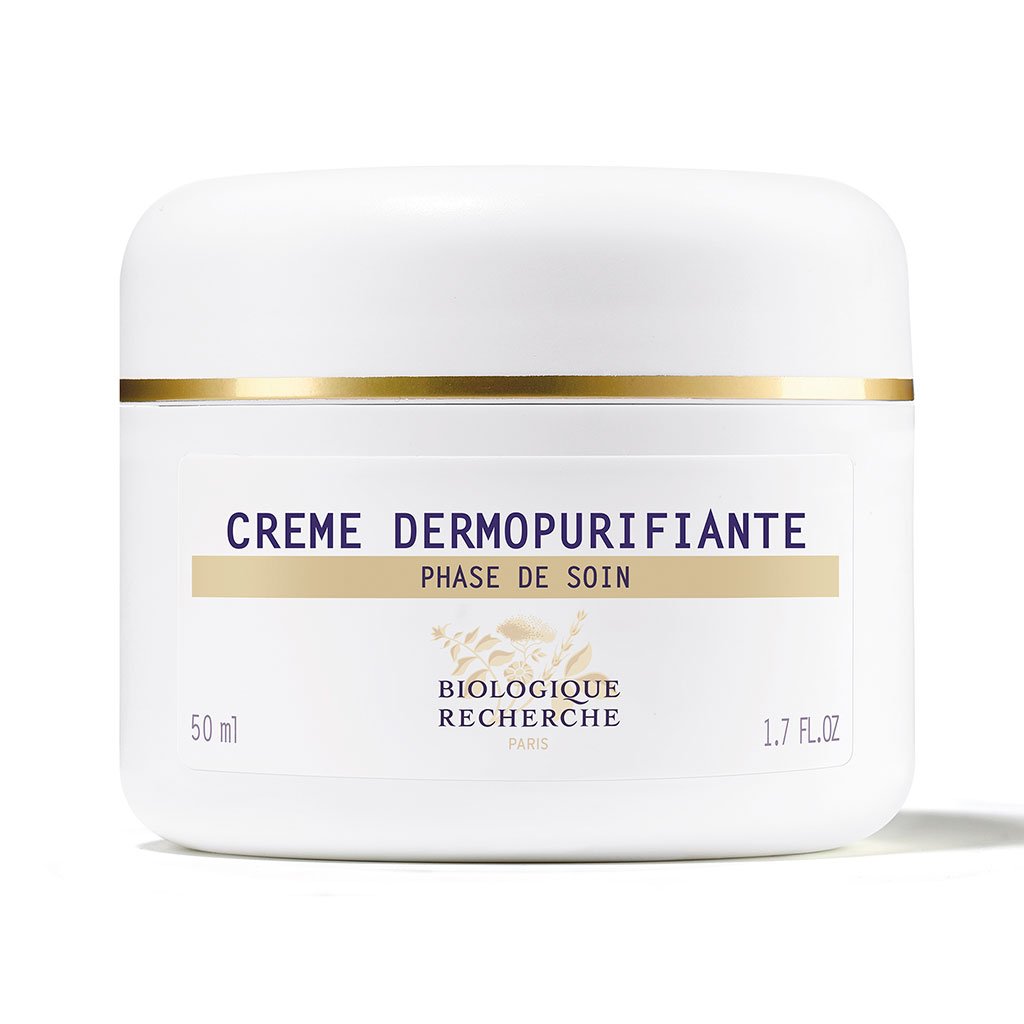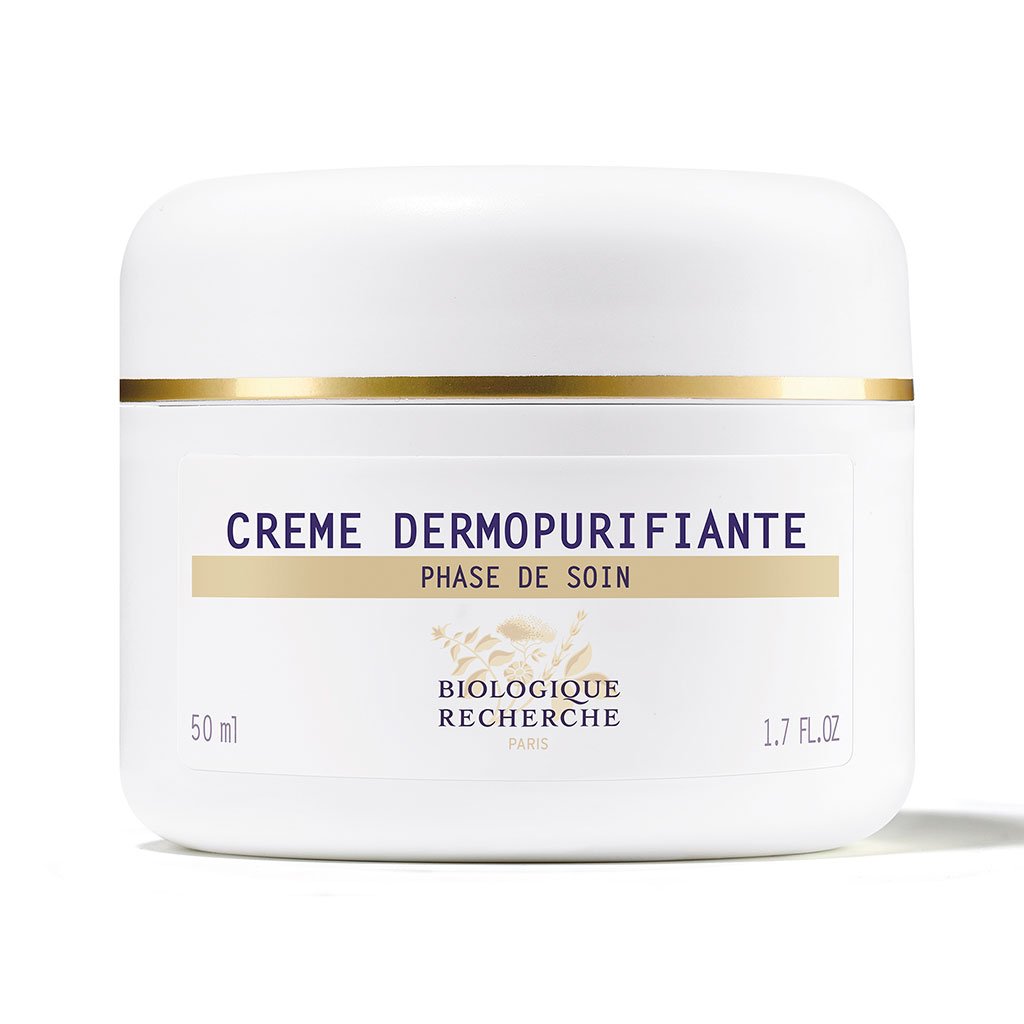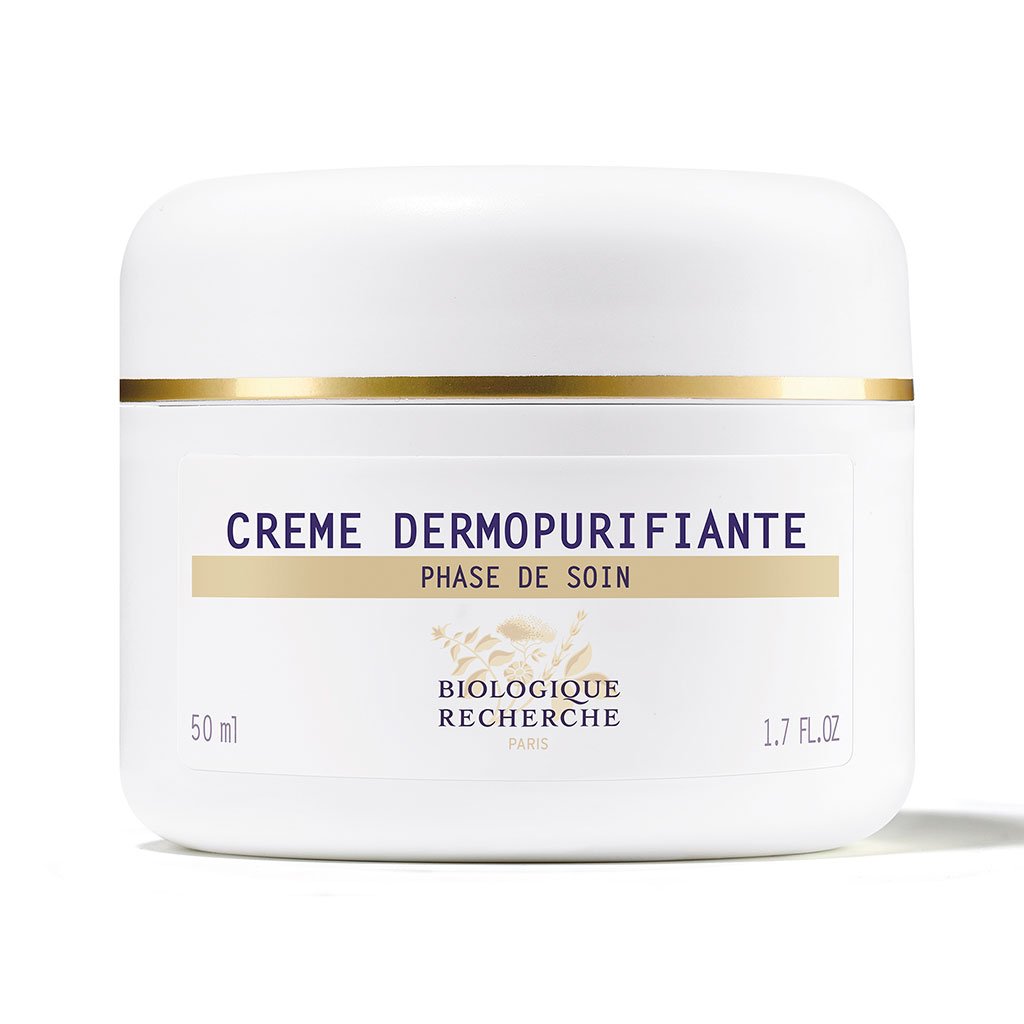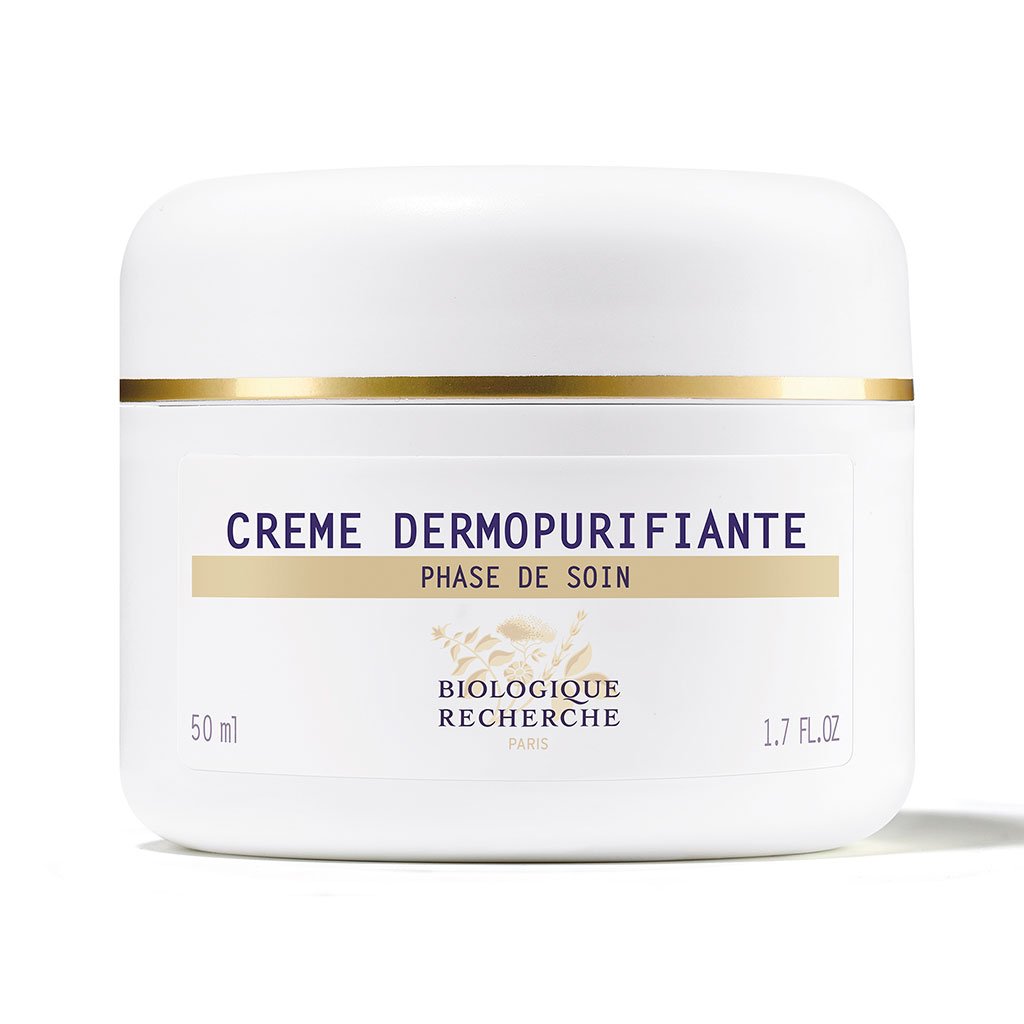 Creme Dermopurifiante 1.7 Fl Oz
For oily skin. Calms, balances, and prevents the spread of acne. 
The WG says: "Like prescription medicine for the skin."
NOTE: Avoid the eye area. Initially you may experience more breakouts because it's bringing oil to the surface.

The WG says: This balancing, antibacterial cream is like medicine for the skin. It's meant for skin with open pores, breakouts, acne or excess oil. This gentle cream cleanses the skin with its anti-bacterial properties, reducing redness and regulating sebum secretion. It reveals glowing skin without drying the surface.
Actions:
Unblocks the hyperkeratinized hair shaft thanks to its micro-exfoliant active ingredients

Purifies and cleans up the skin thanks to its antibacterial active ingredients

Helps alleviate redness thanks to its anti-inflammatory active ingredients

Helps to regulate sebaceous secretions

Helps to tighten pores

Protects the skin from external aggression

Hydrates the upper layers of the skin

Considerably reduces the shinning aspect of the face

Softens the skin blemishes

Expert care for seborrheic skin

A gentle purifying cream that does not dry out the skin and leaves the complexion unified

Your face is cleansed, matified, and protected against external aggressions

Twenty concentrated active ingredients targeting the main causes and consequences of seborrhea mechanism

Deep-acting with visible results on the surface

Good tolerance, also suits reactive skins

Contains no mineral oils
Does not leave the skin oily

The product is ideal for acne

How To Use:
Use with Biologique Recherche Masque Vivant and Masque VIP O2 (or Masque Vivant with baking soda for oily skin) and apply after Biologique Recherche Serum Complexe Iribiol

Apply a hazelnut-sized amount of Crème Dermopurifiante to the face after using the recommended Cleansing Milk, Lotion P50, Mask and Quintessential Serums

If your skin feels tight, use a very hydrating serum before applying the cream
Ingredients:
Micro-exfoliant active ingredients:
Meadowsweet Extract, Alpha Hydroxy Acids
Purifying active ingredients:
Thyme Extract, Biologique Recherche Specific Phyto-Complex, Yeast Extract
Seborrhea regulation active ingredients:
Vitamin B3, Bardane Extract, Enanthia Chlorantha + Oleanic Acid Complex
Astringent active ingredients:
Witch Hazel + St John's Work complex, Milfoil, Horse Chestnut and Mimosa Extracts
Anti-inflammatory active ingredients:
Arnica, Centella Asiatica, and Cucumber Extracts
Regenerating and hydrating active ingredients:
Ascorbic Acid, Lavander Extract, Hyaluronic Acid, Silk Extract