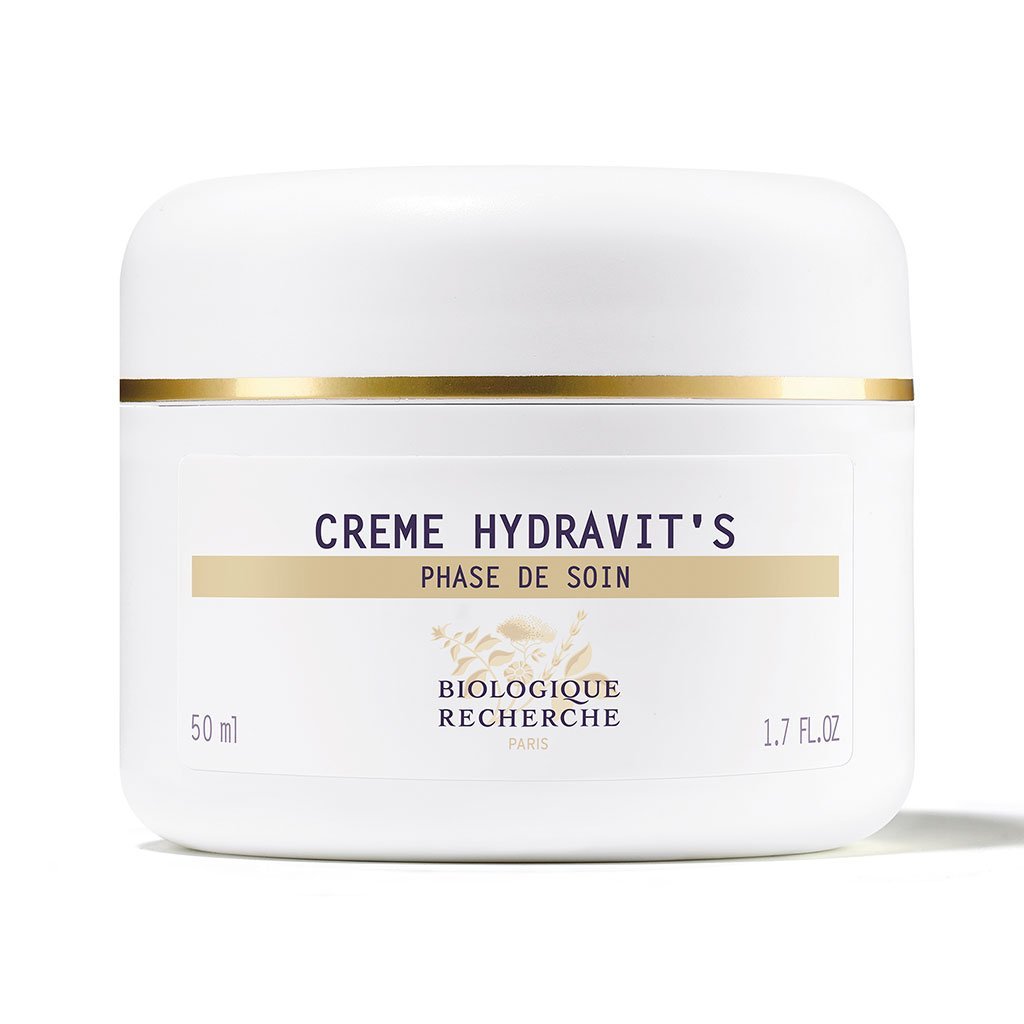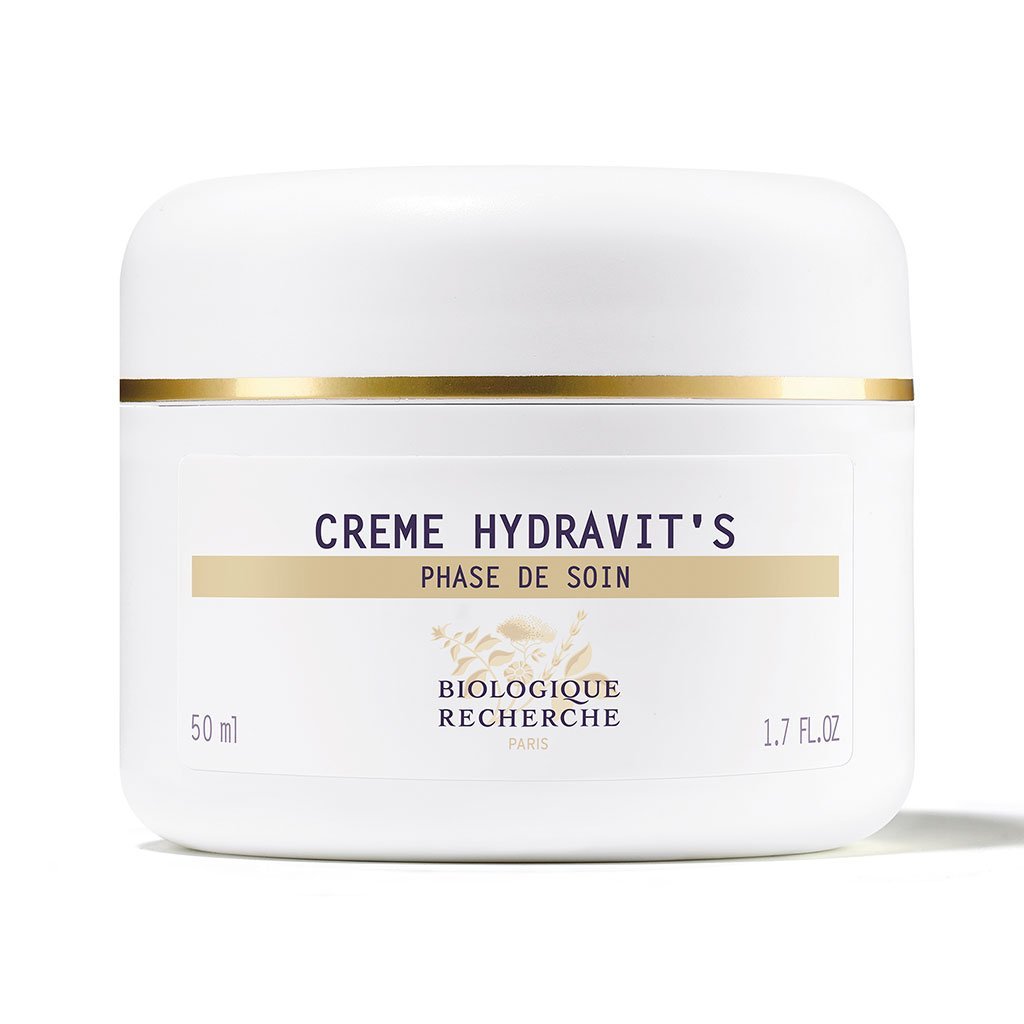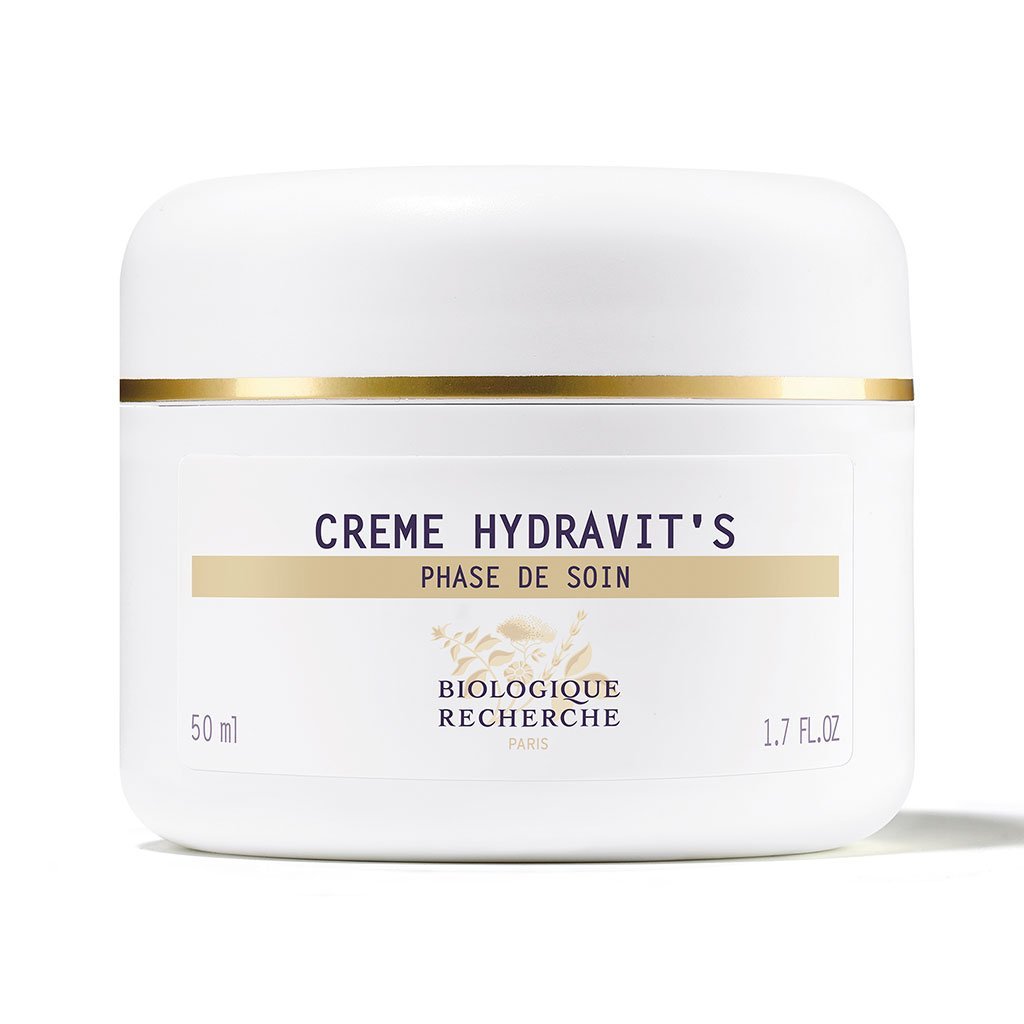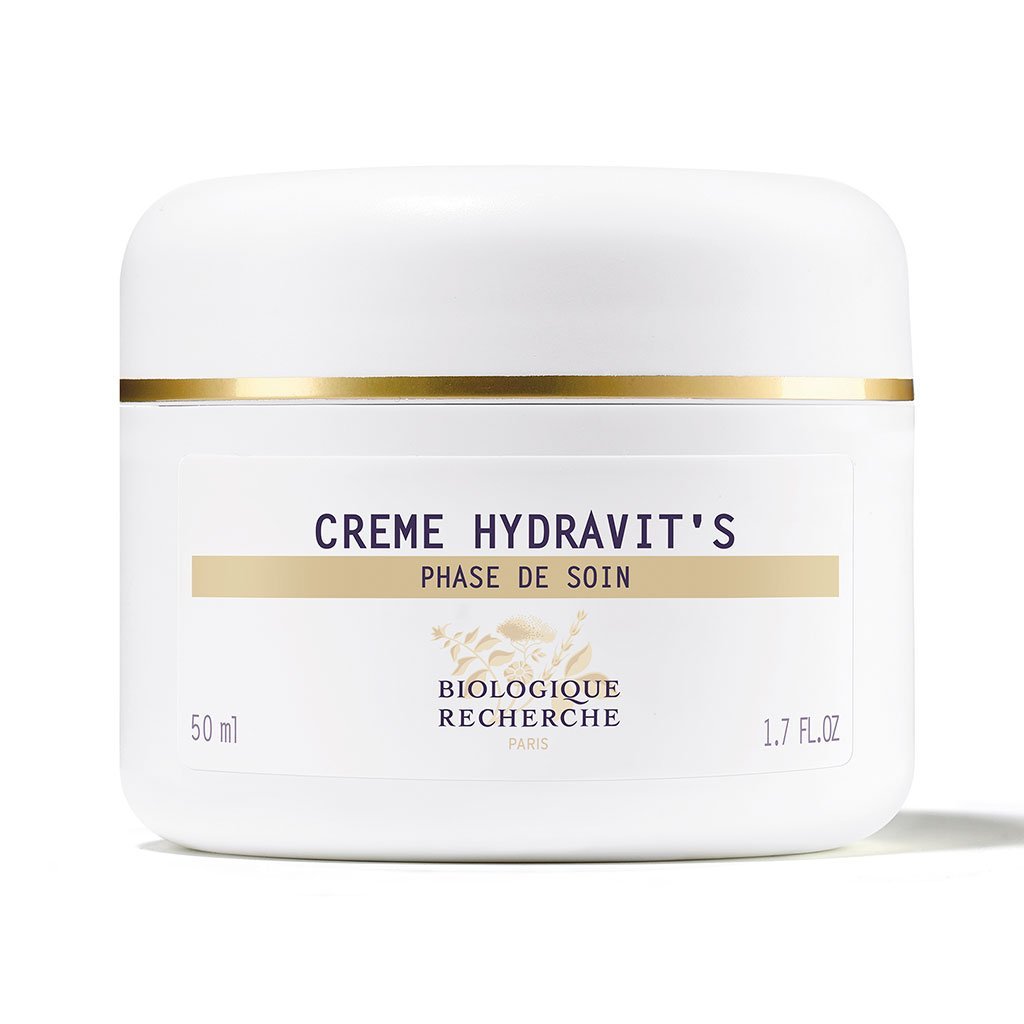 Creme Hydravit's 1.7 Fl Oz
Good for very dry skin, hydrating. Use with Biologique Recherche Oligo Protein Marine serum as they're both algae based.
Note: Be careful if you're allergic to shellfish.

The WG says: This is a great, inexpensive cream for dry skin. It's best used with Serum Oligo-Protéines Marines because of the marine ingredients, although these are not for individuals with shellfish allergies.

Ideal for young skin, Hydravit's brightens dull complexions. It instantly energizes, providing lasting hydration and brightening the complexion.

Actions:
Brightens dull and stressed complexions

Remineralizes the epidermis

Provides lasting hydration of the top layers of the epidermis

Instantly energizes and revitalizes your skin

Your complexion is immediately brightened

Ideal for young skins. Crème Hydravit'S followed by a few drops of Silk Plus will make you radiate with beauty. Use without moderation on special occasions

Note:
- Biologique Recherche creams have a special texture that moisturizes without leaving an oily, occlusive film on the skin.
- They are easy to apply and rich in active ingredients, providing maximum results with just a hazelnut-sized amount.
- Not suitable for children.

How To Use:
To the face, neck and cleavage. Avoid eye contact

Apply a hazelnut-sized amount of Crème Hydravit'S over all the face, neck and cleavage after previously using the recommended Lotion P50 and Quintessential Serums
Ingredients:
Revitalizing agents:
Thermal Algae, Yeast Extract
Regenerating agents:
Specific BR Botanical Complex, Mimosa
Moisturizing and antioxidant agent:
Colostrum
Relipidating agents:
Essential Fatty Acid Complex (Fatty Acids are necessary for epidermal cohesion and make up the cellular membranes)