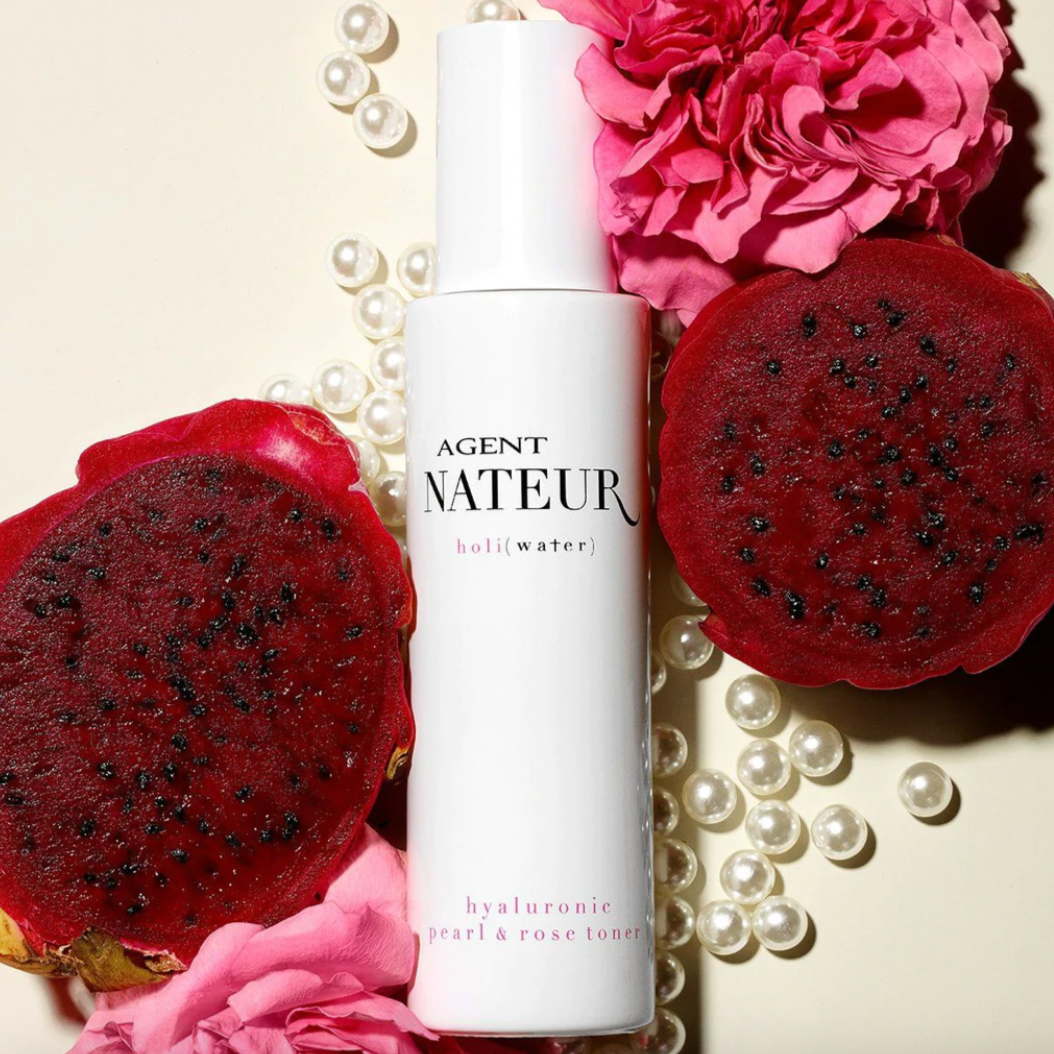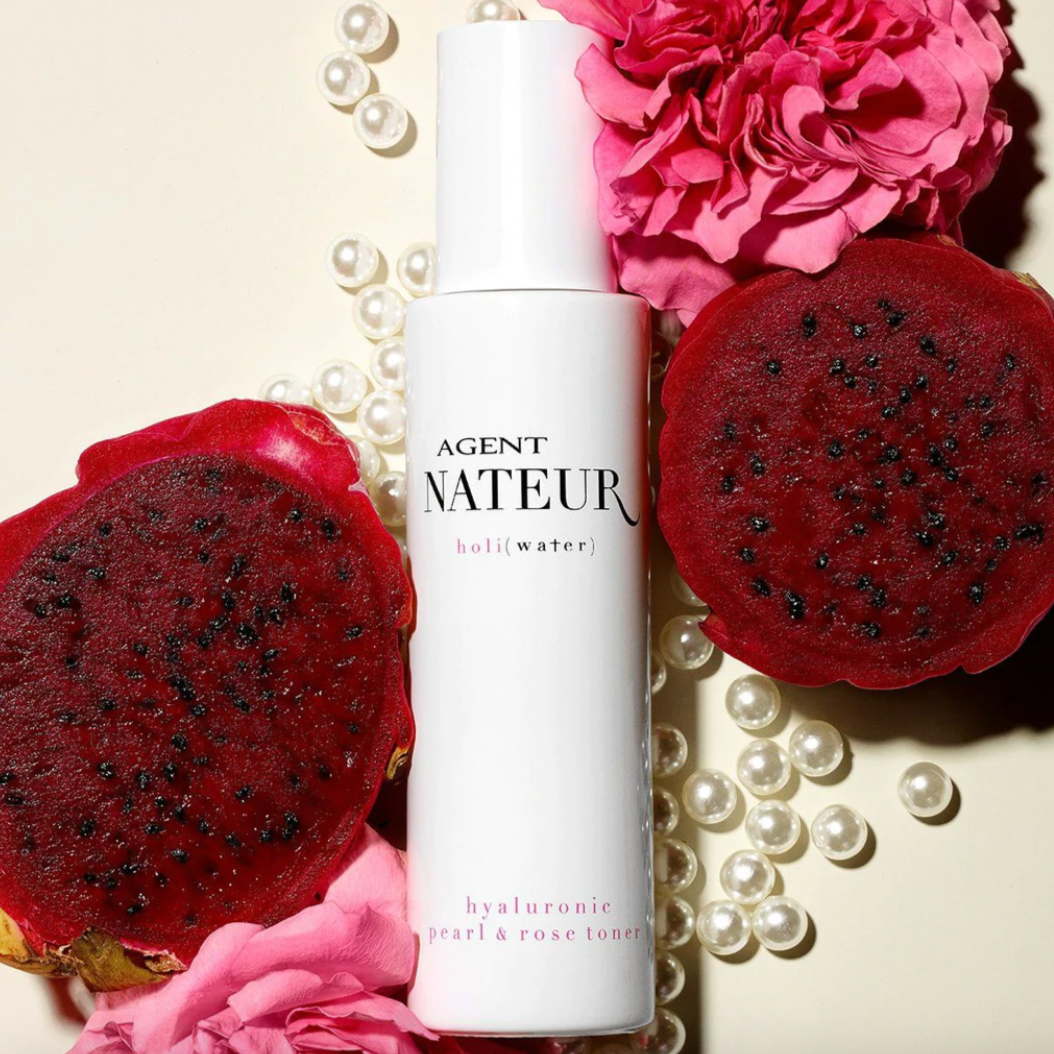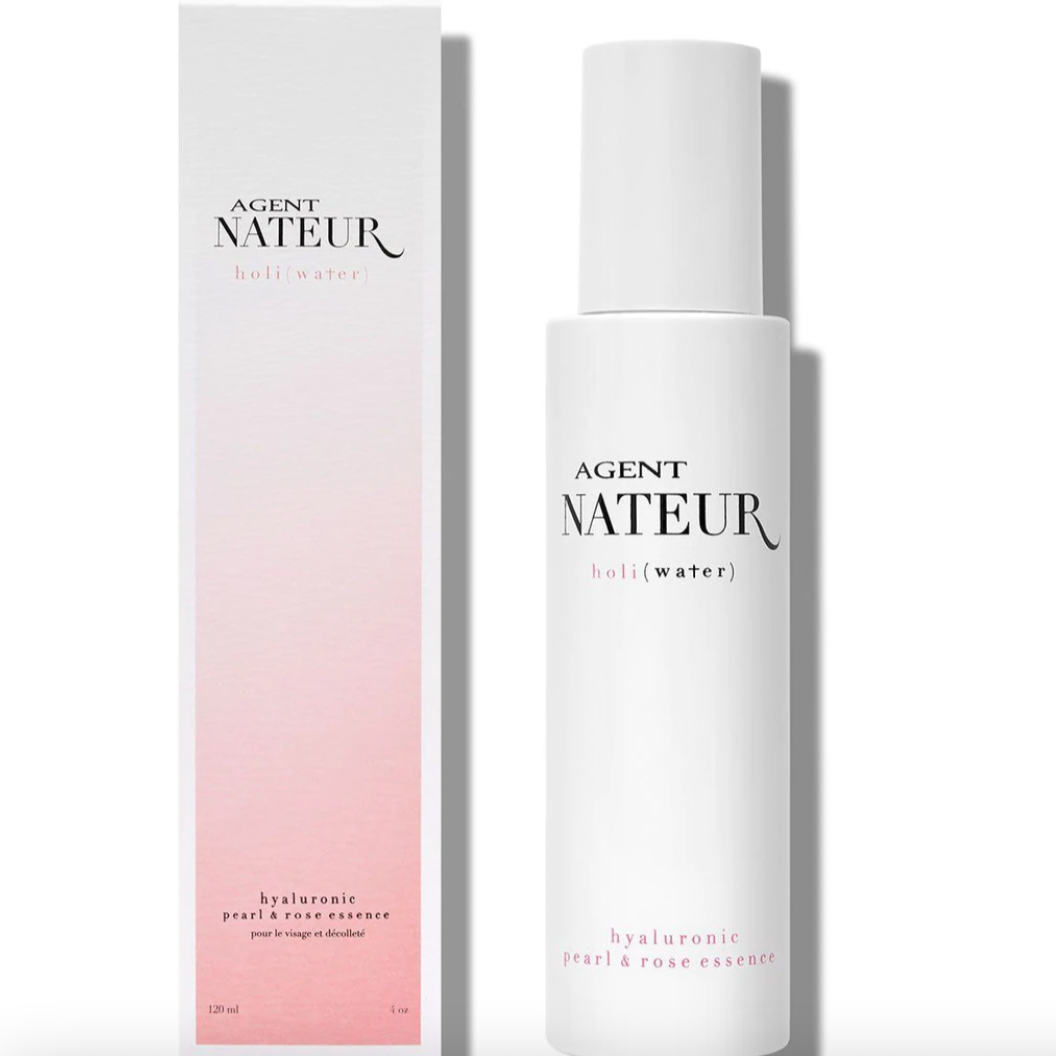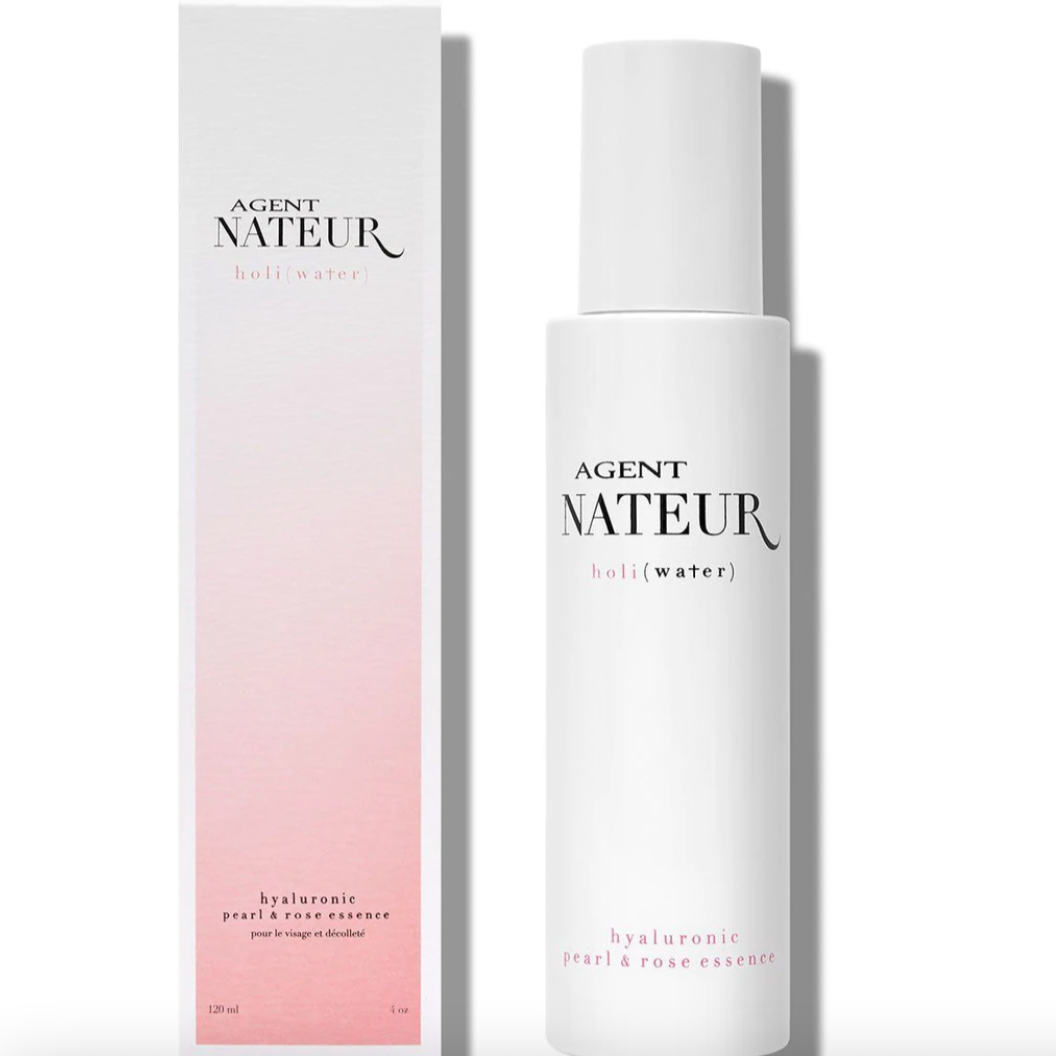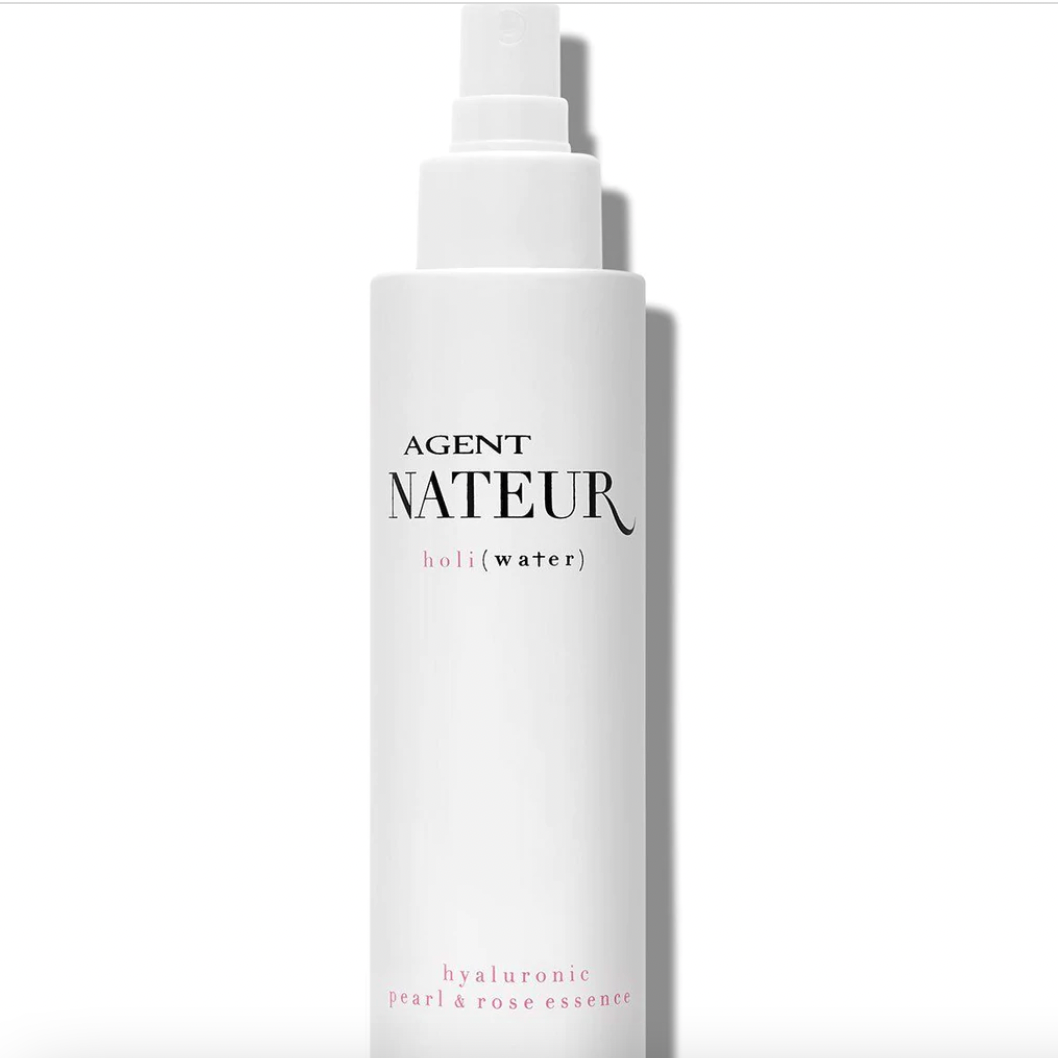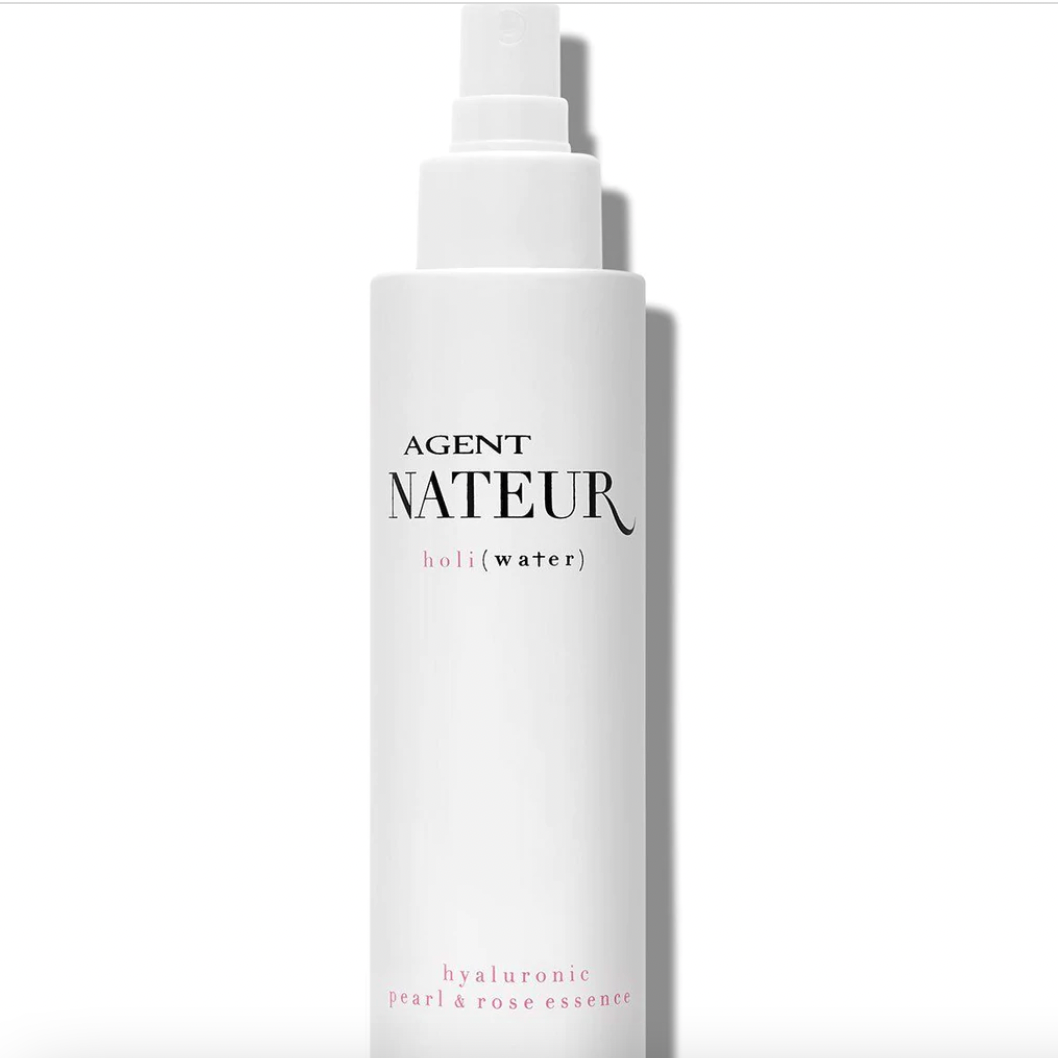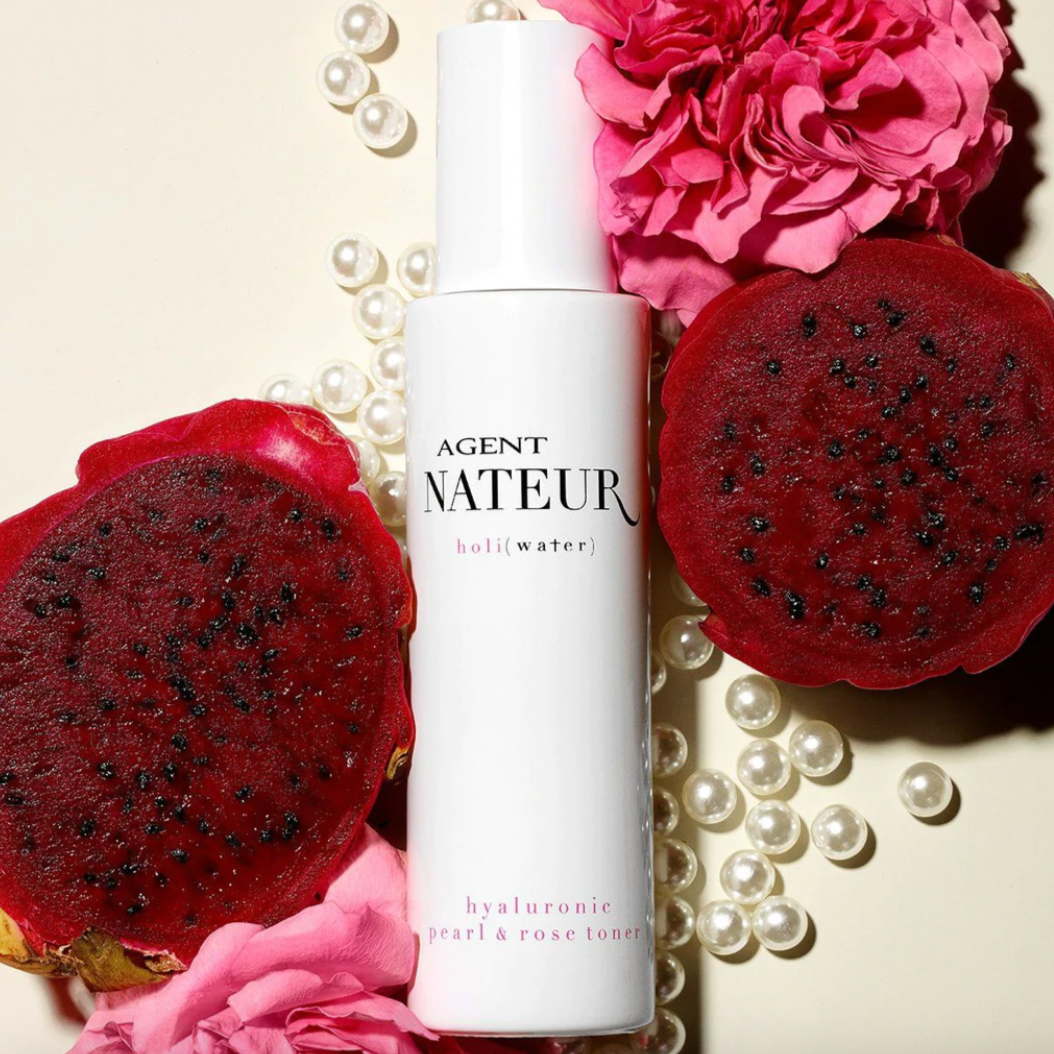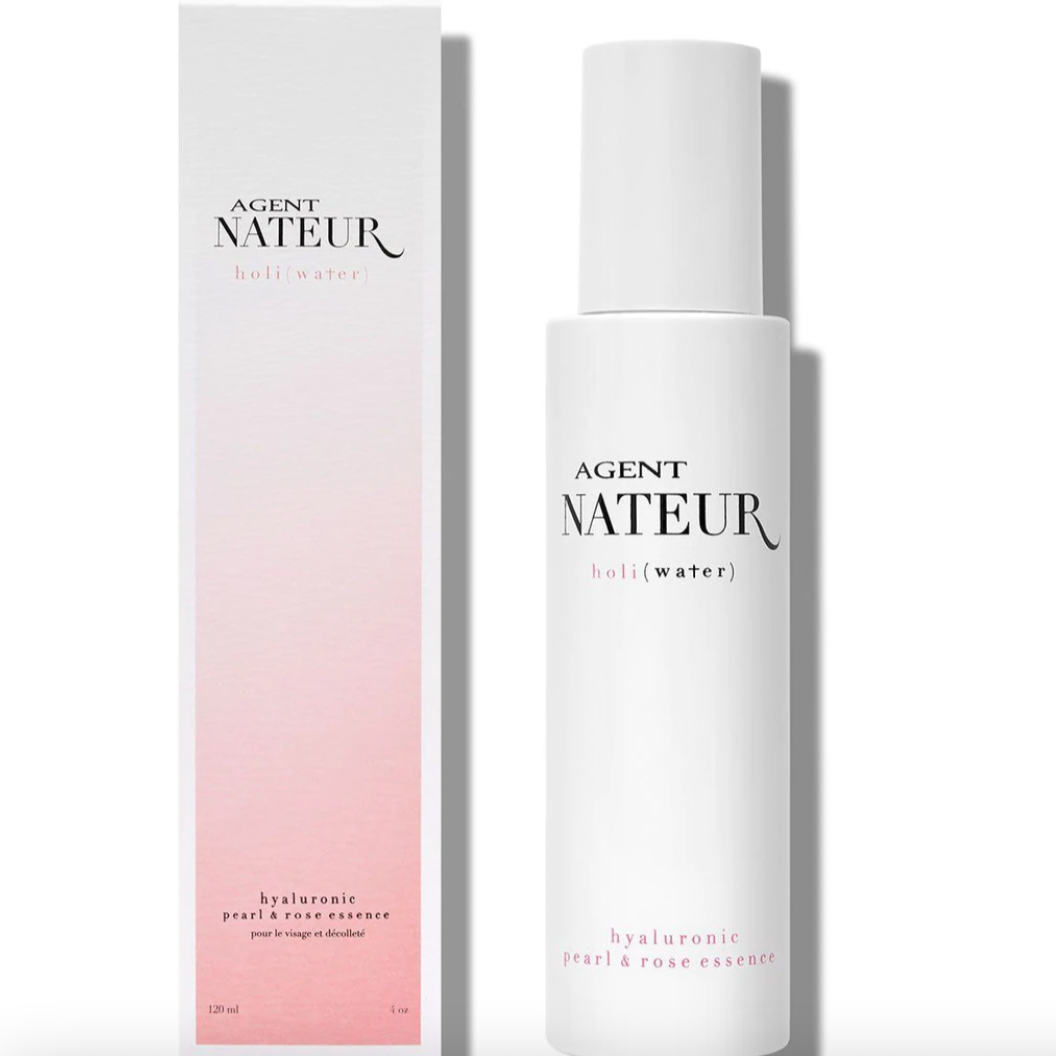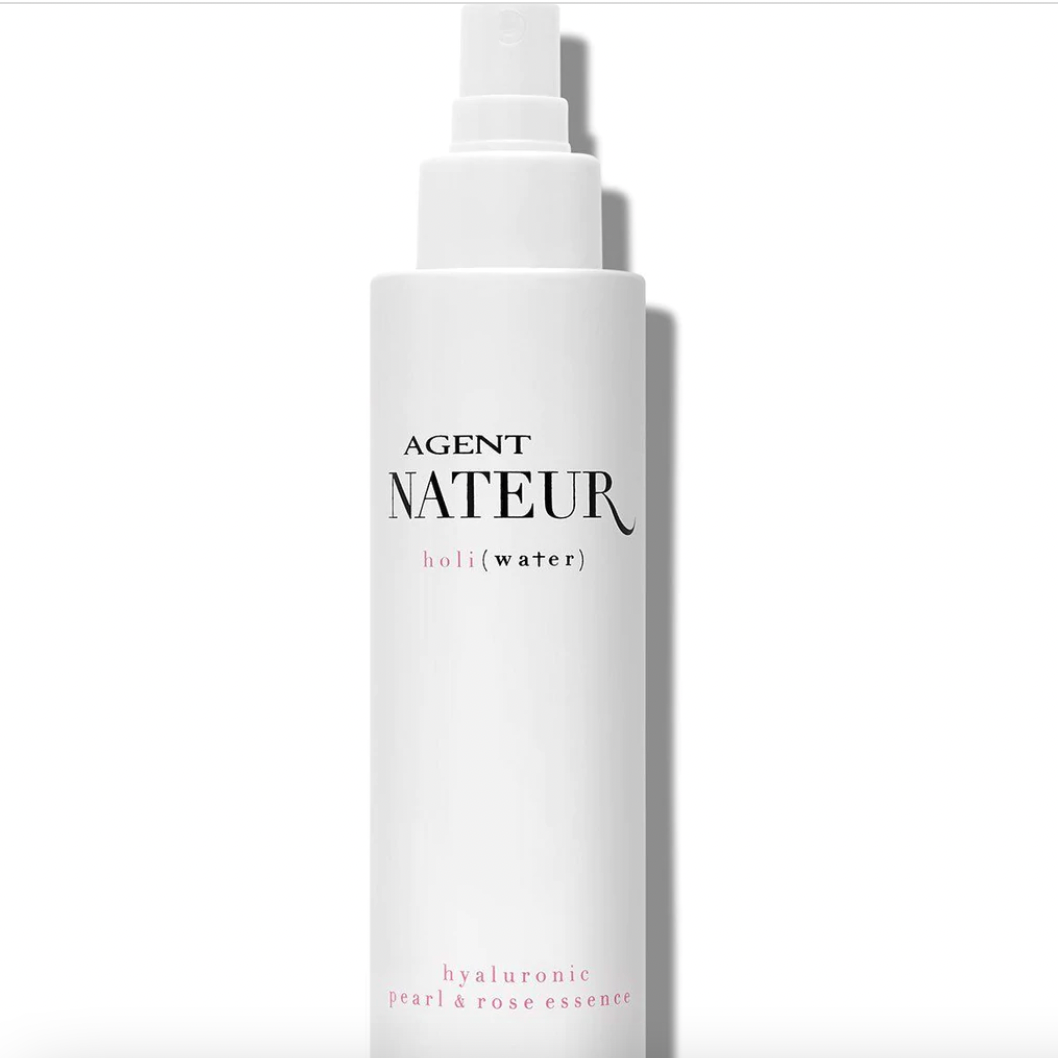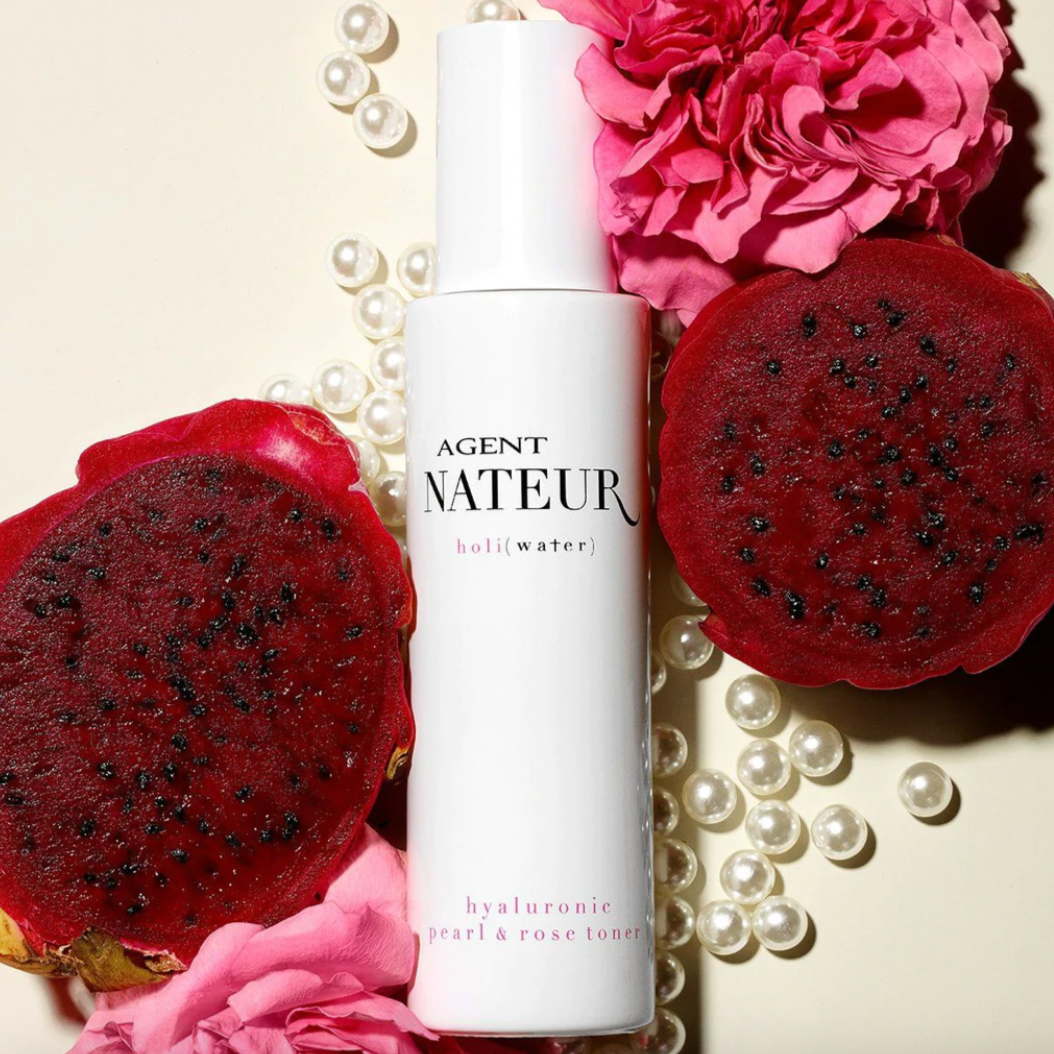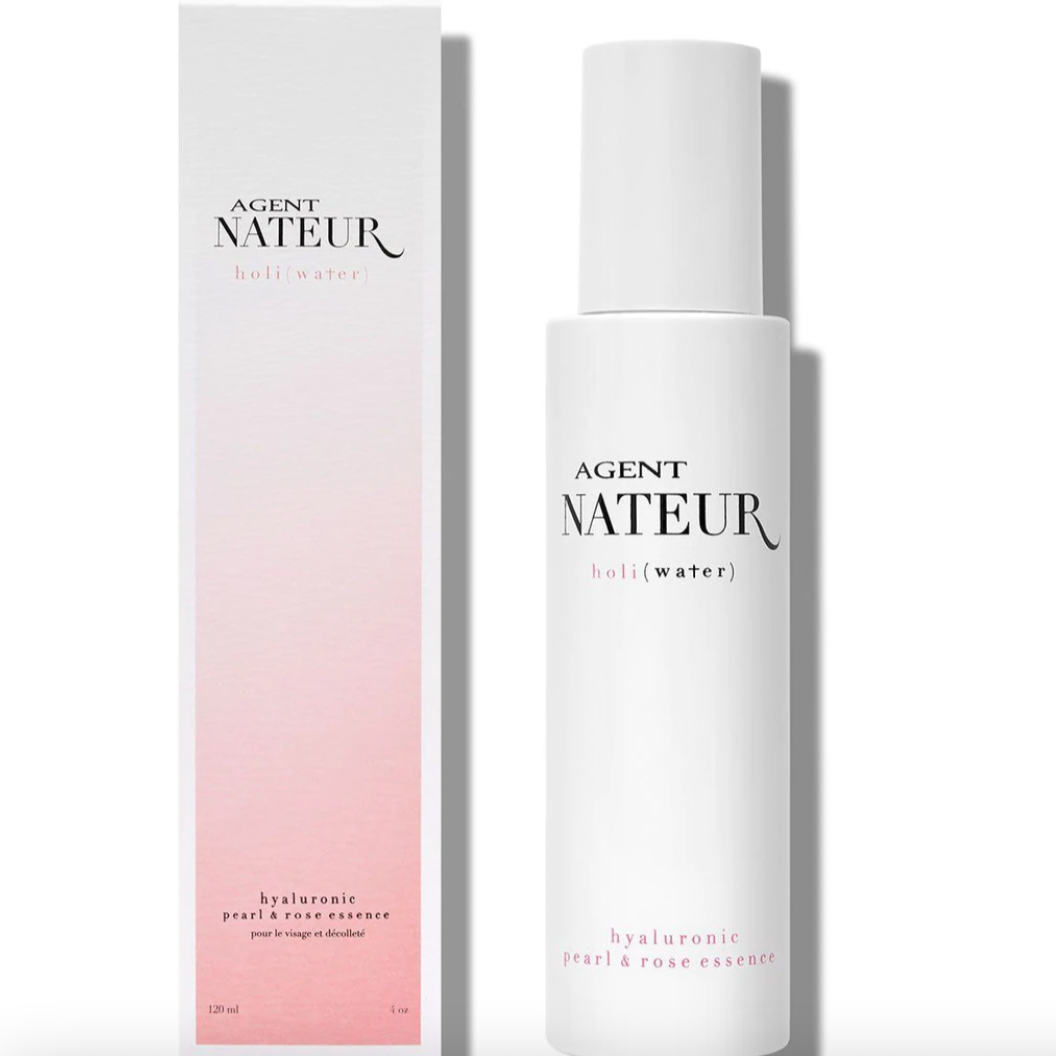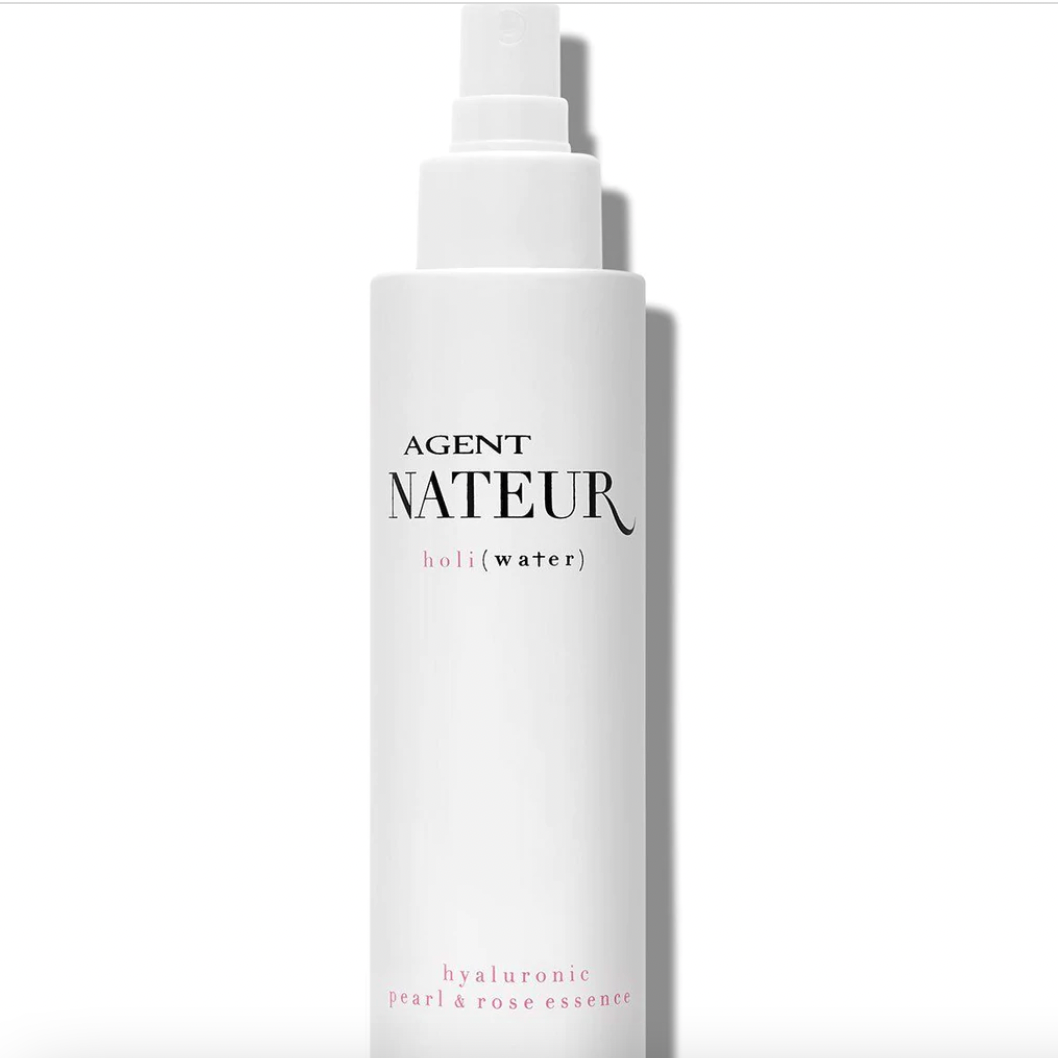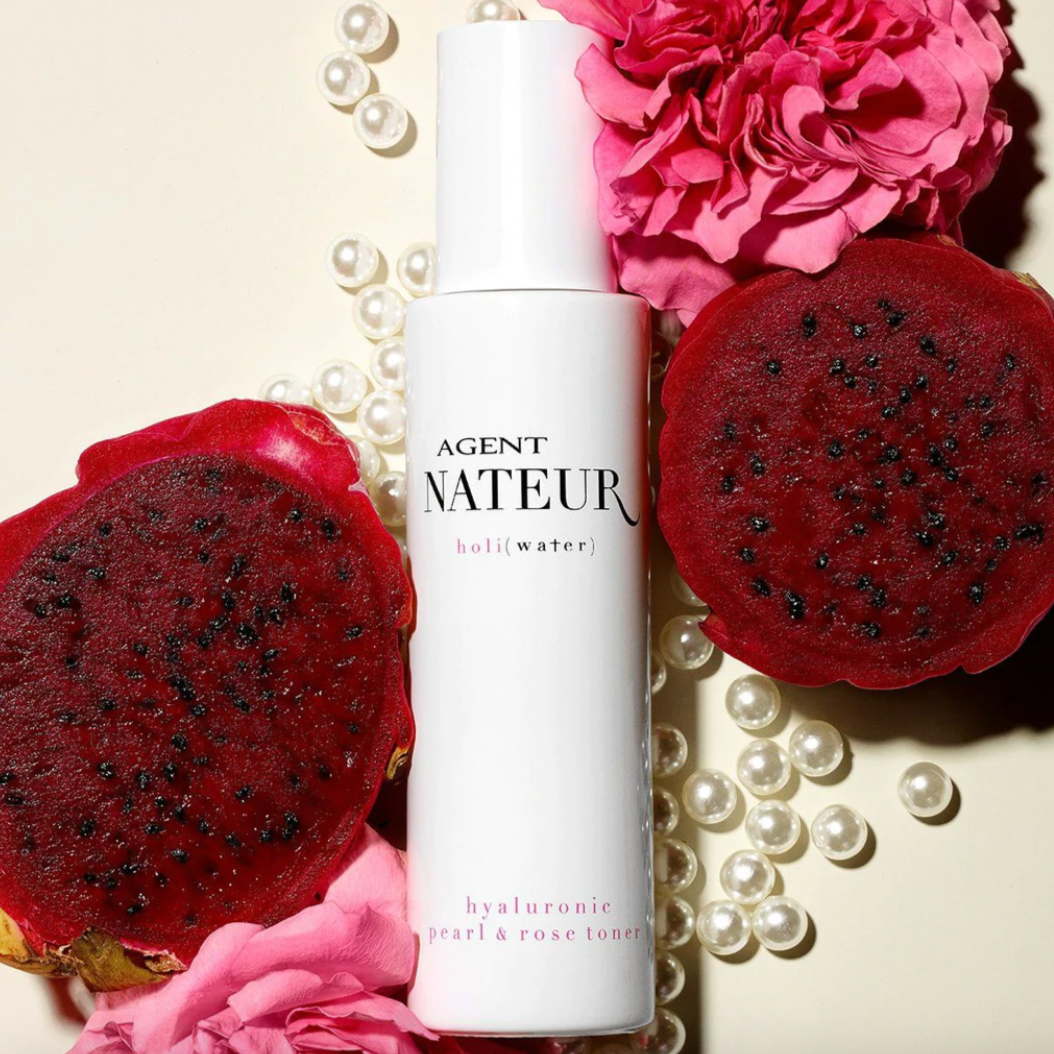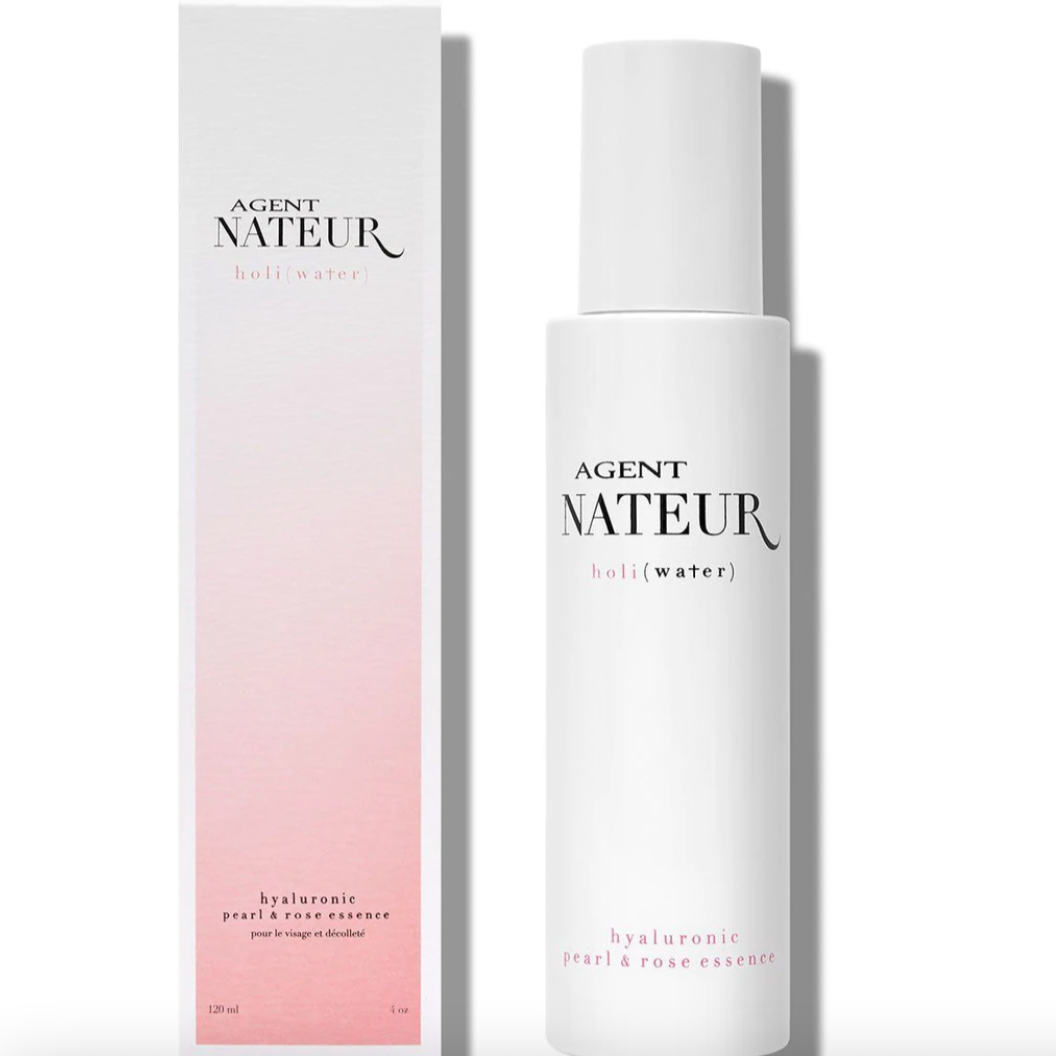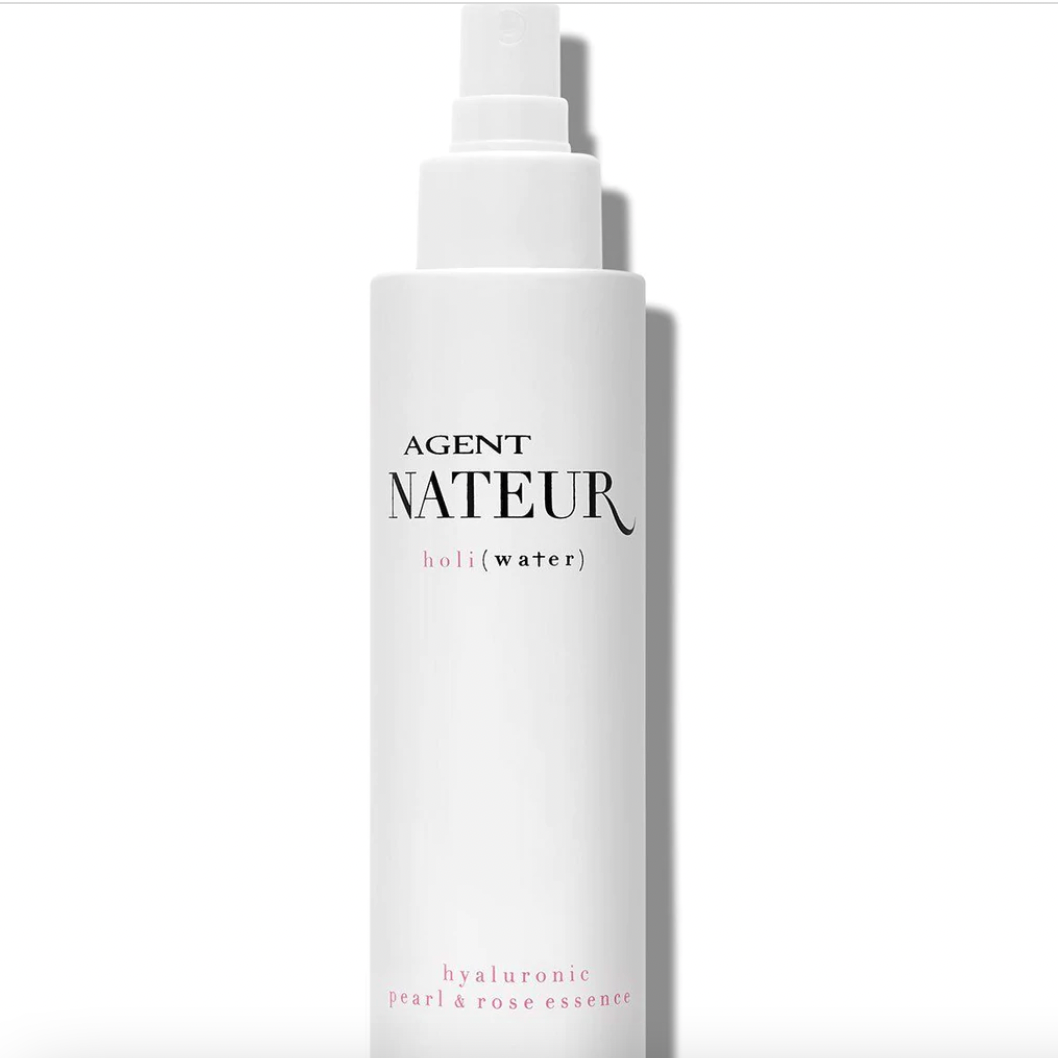 h o l i ( w a t e r ) pearl and rose hyaluronic essence 100 ml
Restore your skin's brilliance with holi (water). This lush serum uses organic plant extracts, precious minerals, and natural acid to improve the skin's elasticity, tighten pores, and gently remove expired cells to reveal a hydrated, dewy glow. For unparalleled results, use holi (water) with holi (c).
Reduces the appearance of:
redness due to dehydration

clogged pores

fine lines and wrinkles

loss of elasticity

dryness

dull, uneven skin tone

inconsistent skin texture
MAIN INGREDIENTS
Pitaya is rich in antioxidants that restore the youthful-look of skin and reduce visible signs of aging. This nourishing fruit's high vitamin C content brightens the complexion's appearance while its organic proteins and enzymes boost hydration, leaving skin soft and supple.
Sodium hyaluronate is a natural compound that is easily absorbed by the skin. Due to its high molecular weight, this bioavailable substance binds water to hydrate and visibly plump the skin.
Rosa damascena oil is valued for its nurturing, heart-opening aroma. It contains properties that soothe redness due to dryness for luminous, ageless-looking skin. 
Lavender and cucumber waters contain antioxidants that reduce the appearance of complexion issues related to dryness. These gentle ingredients are commonly used to soothe dehydrated skin and protect against environmental stressors while smoothing fine lines and wrinkles.
Pearl powder is clinically proven to reduce the appearance of wrinkles. Its high content of amino acids, antioxidants, and calcium improve skin's elasticity to tighten and tone, helping the complexion feel more firm and lifted.
*Agent Nateur products are Ecocert organic certified and compatible with even the most sensitive skin.