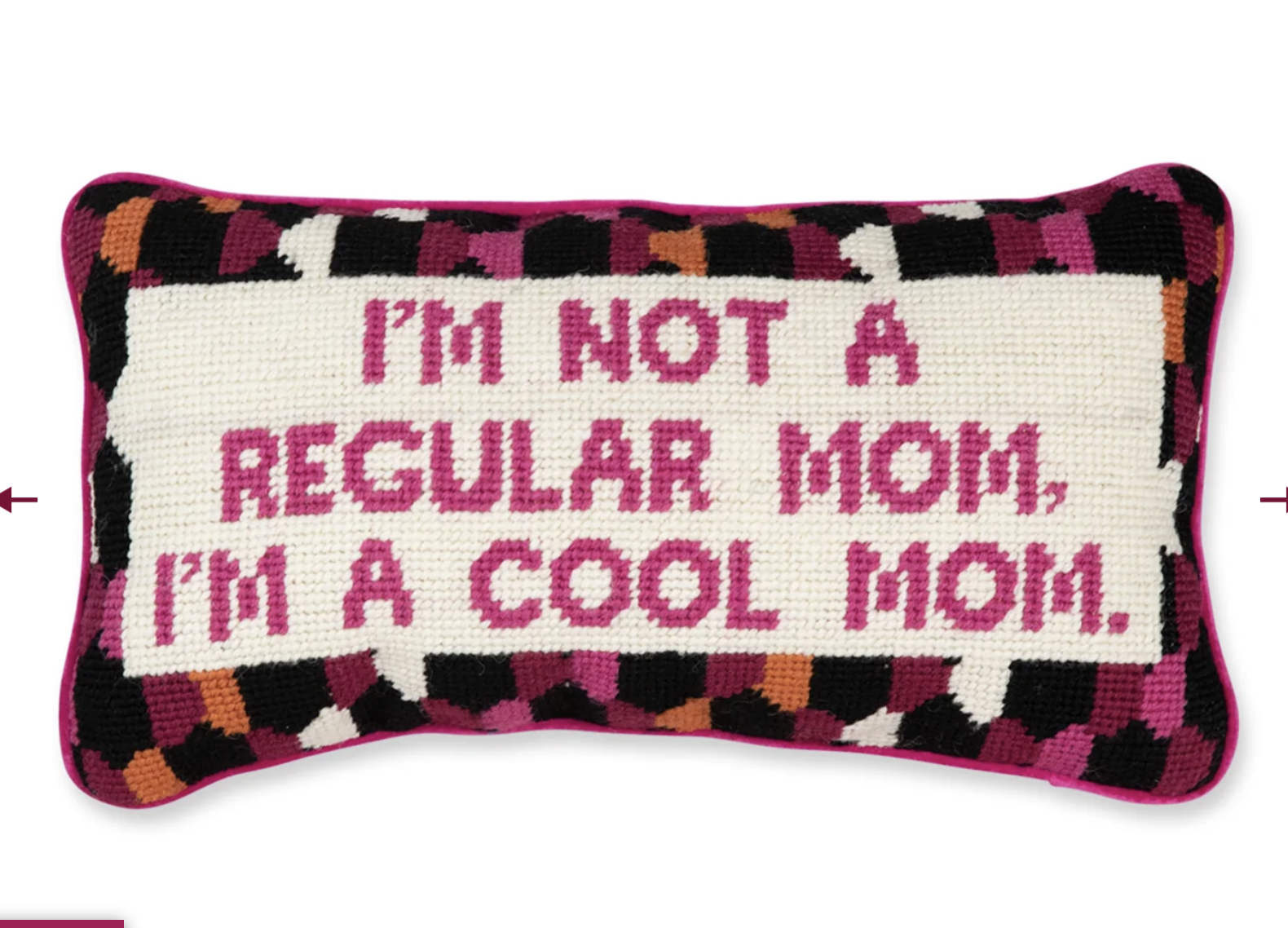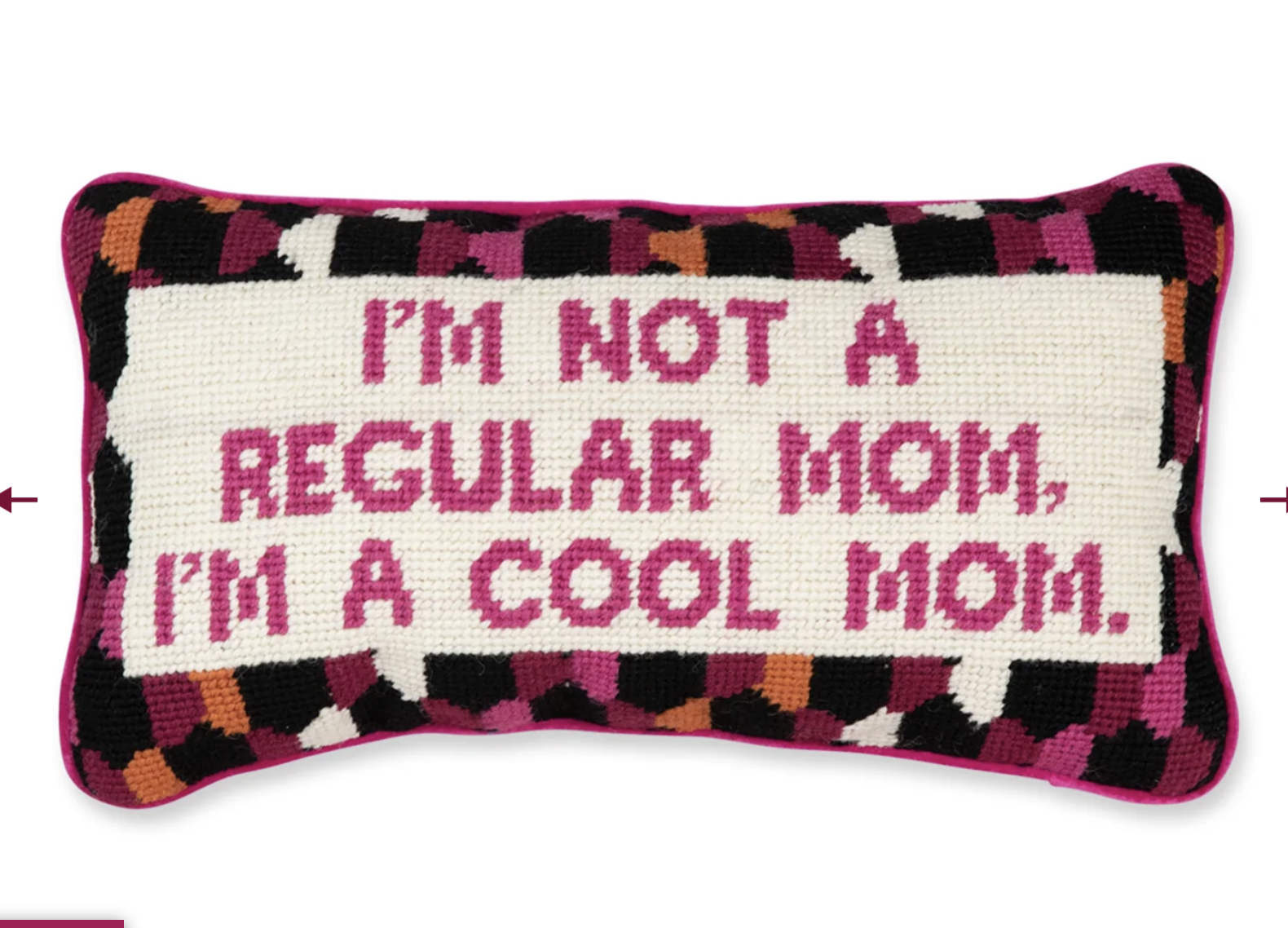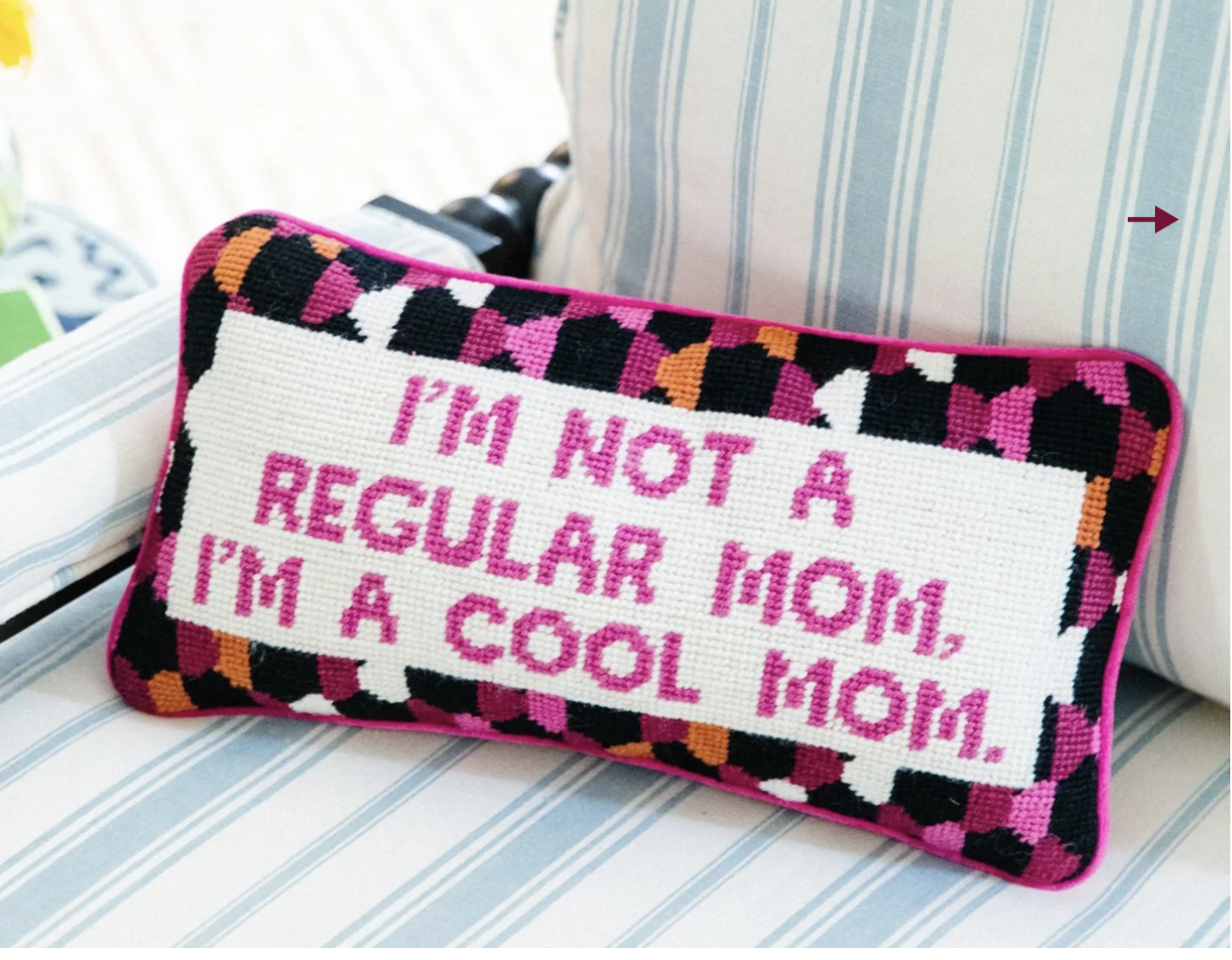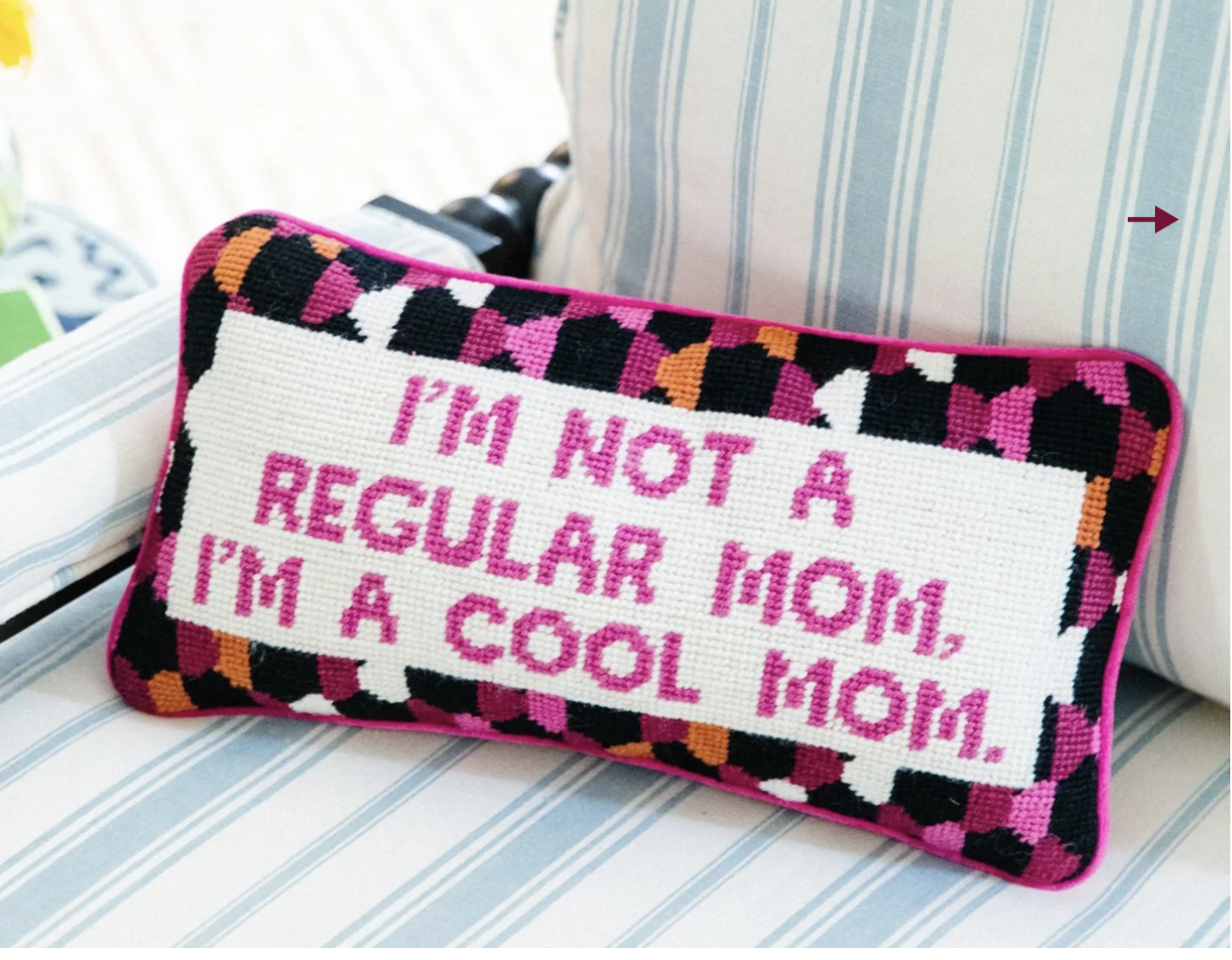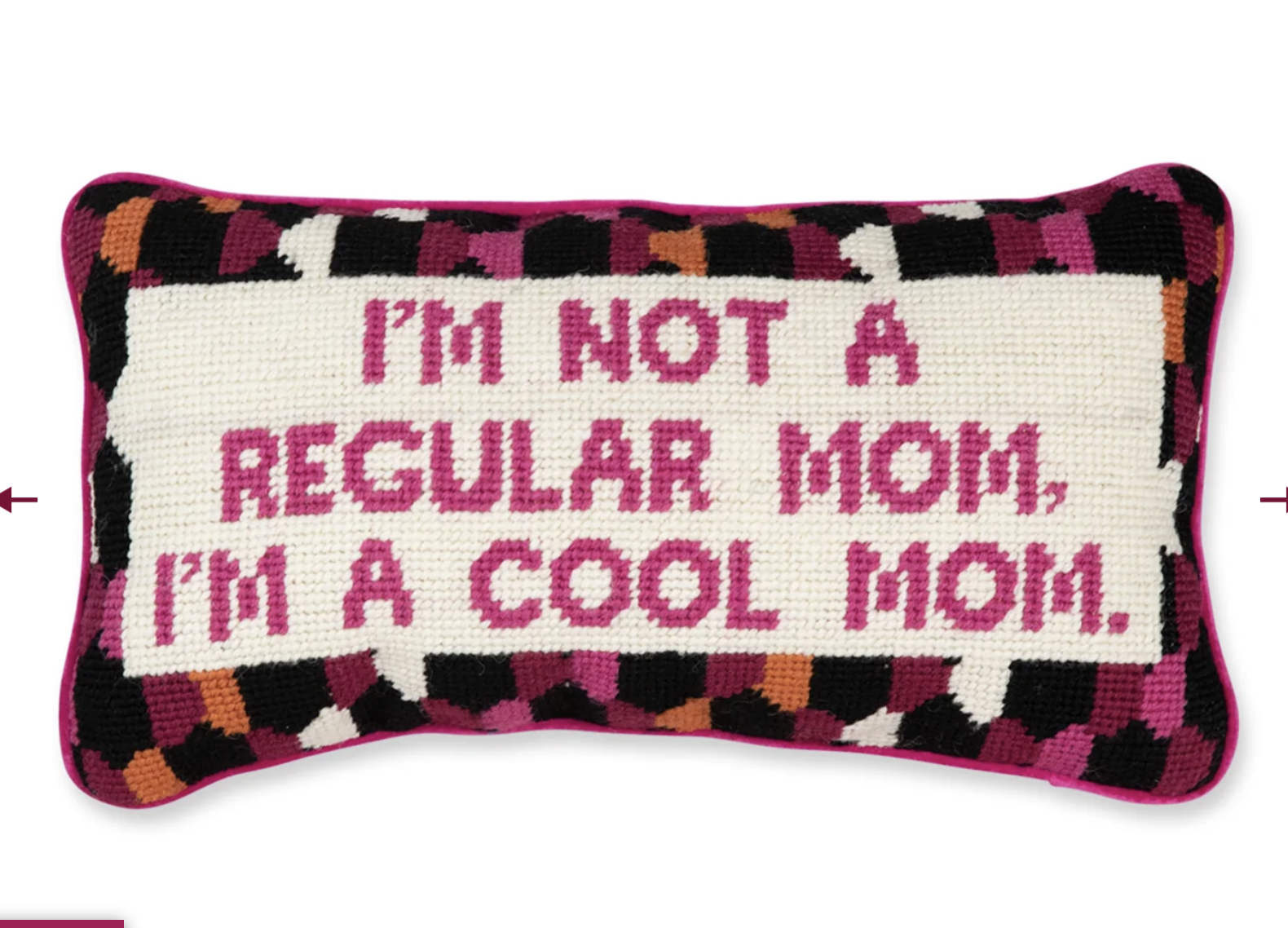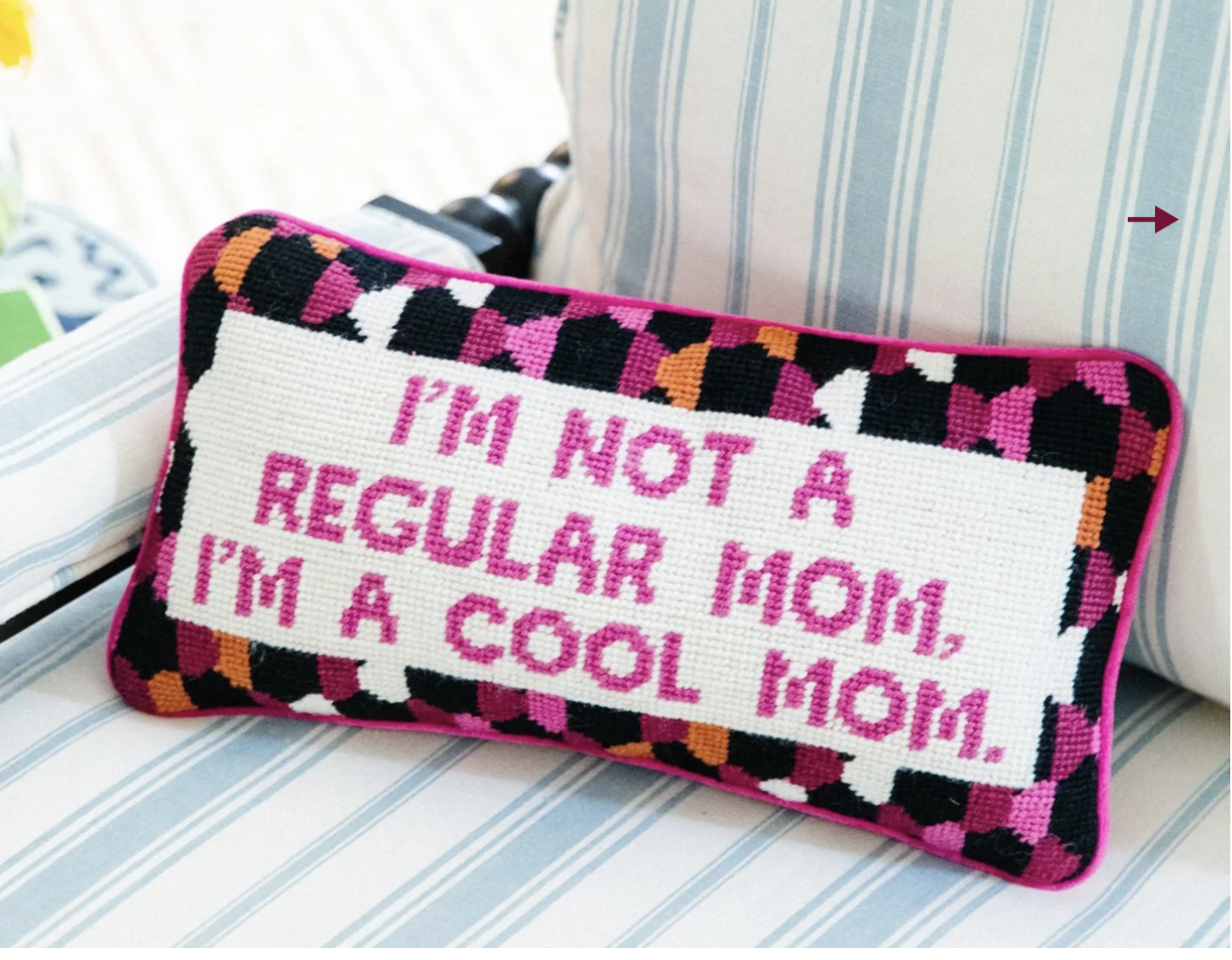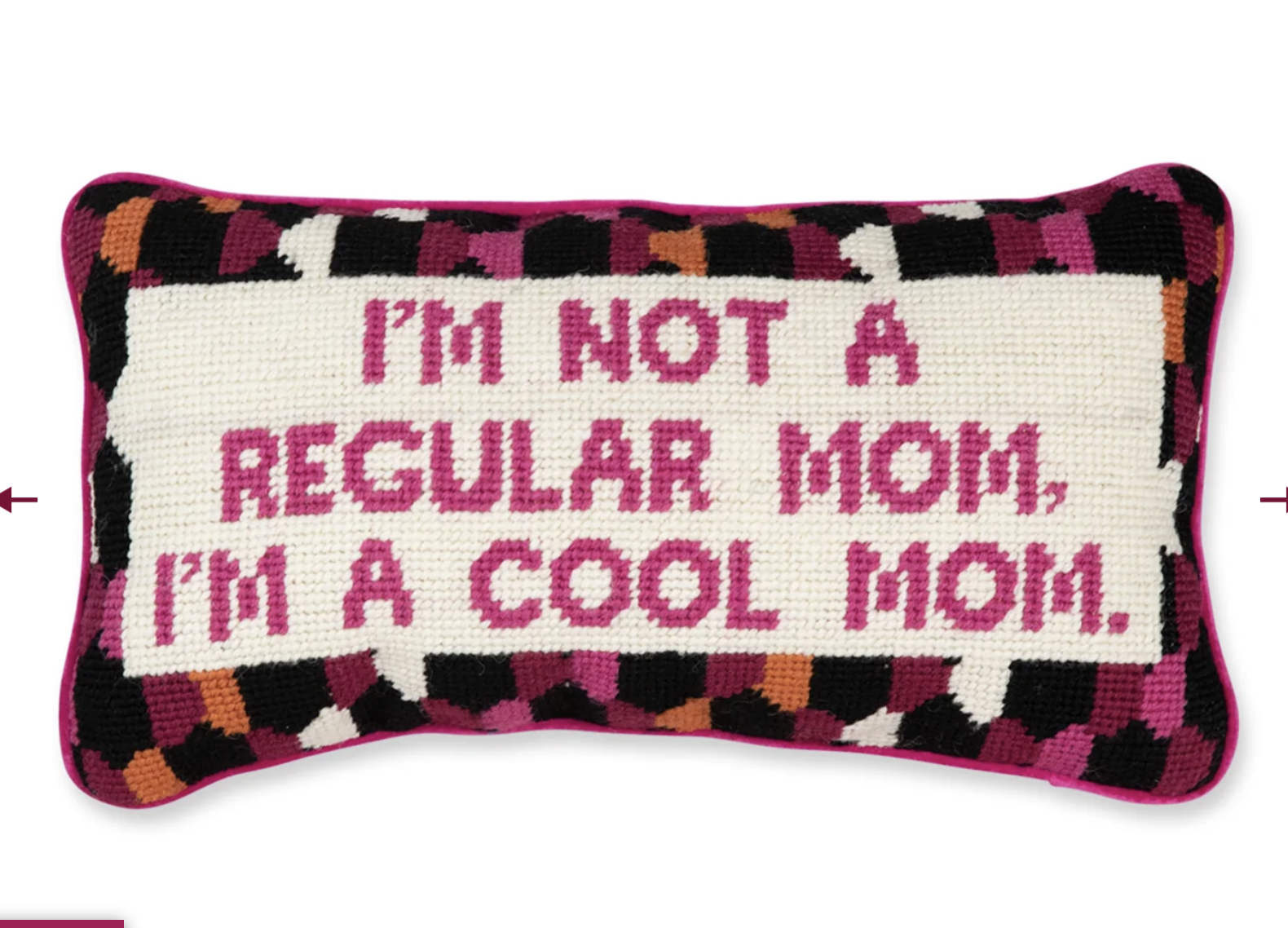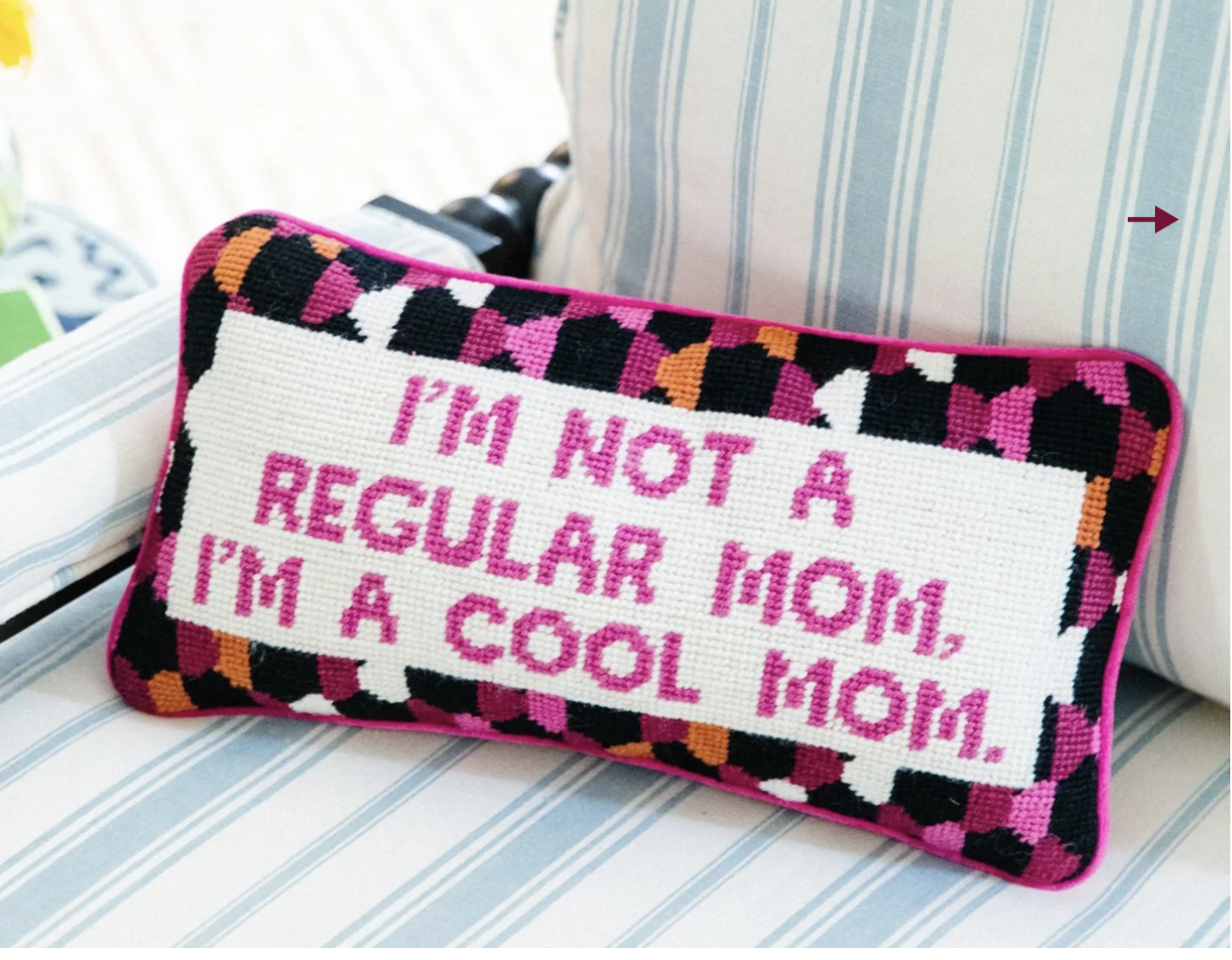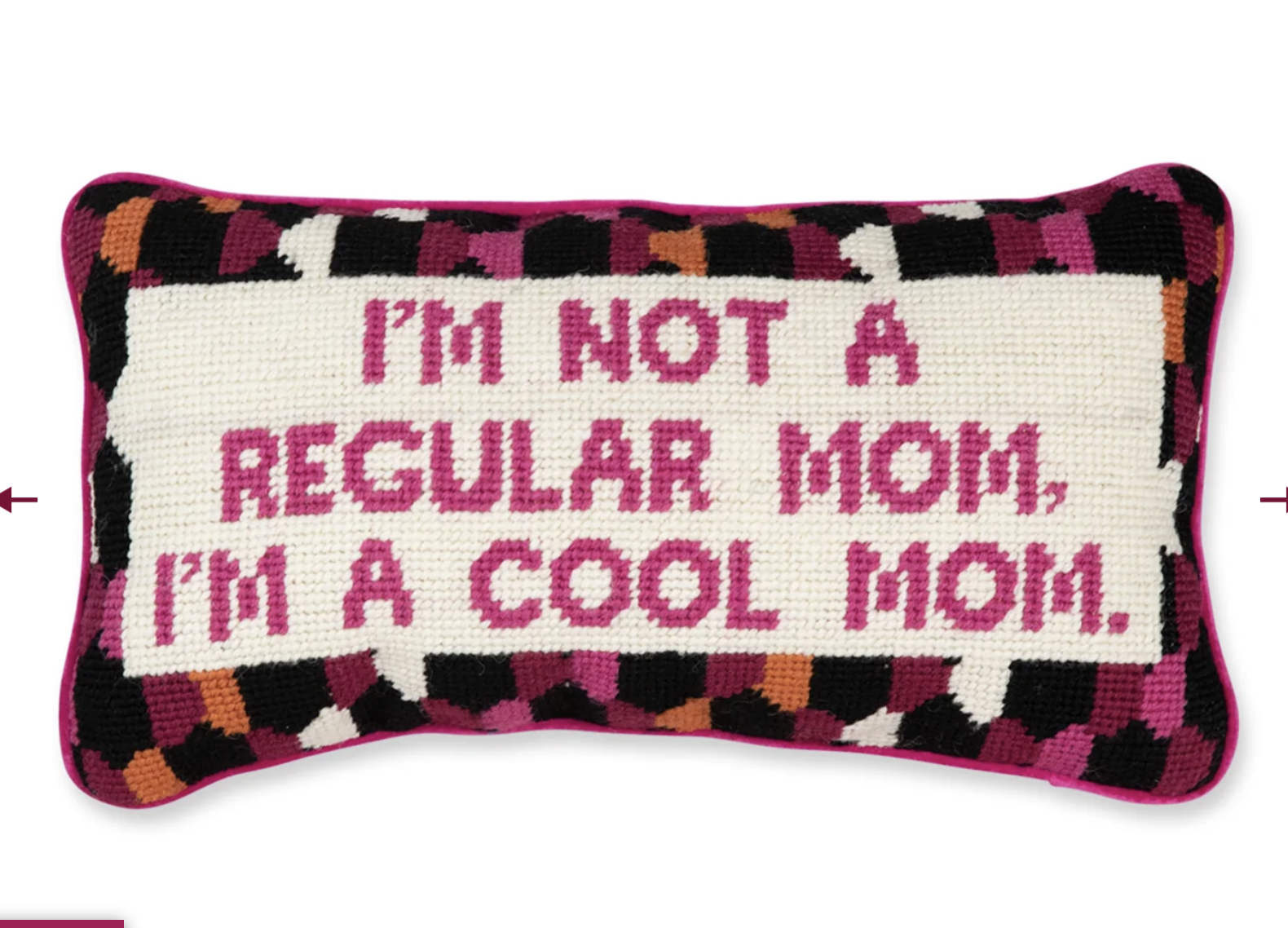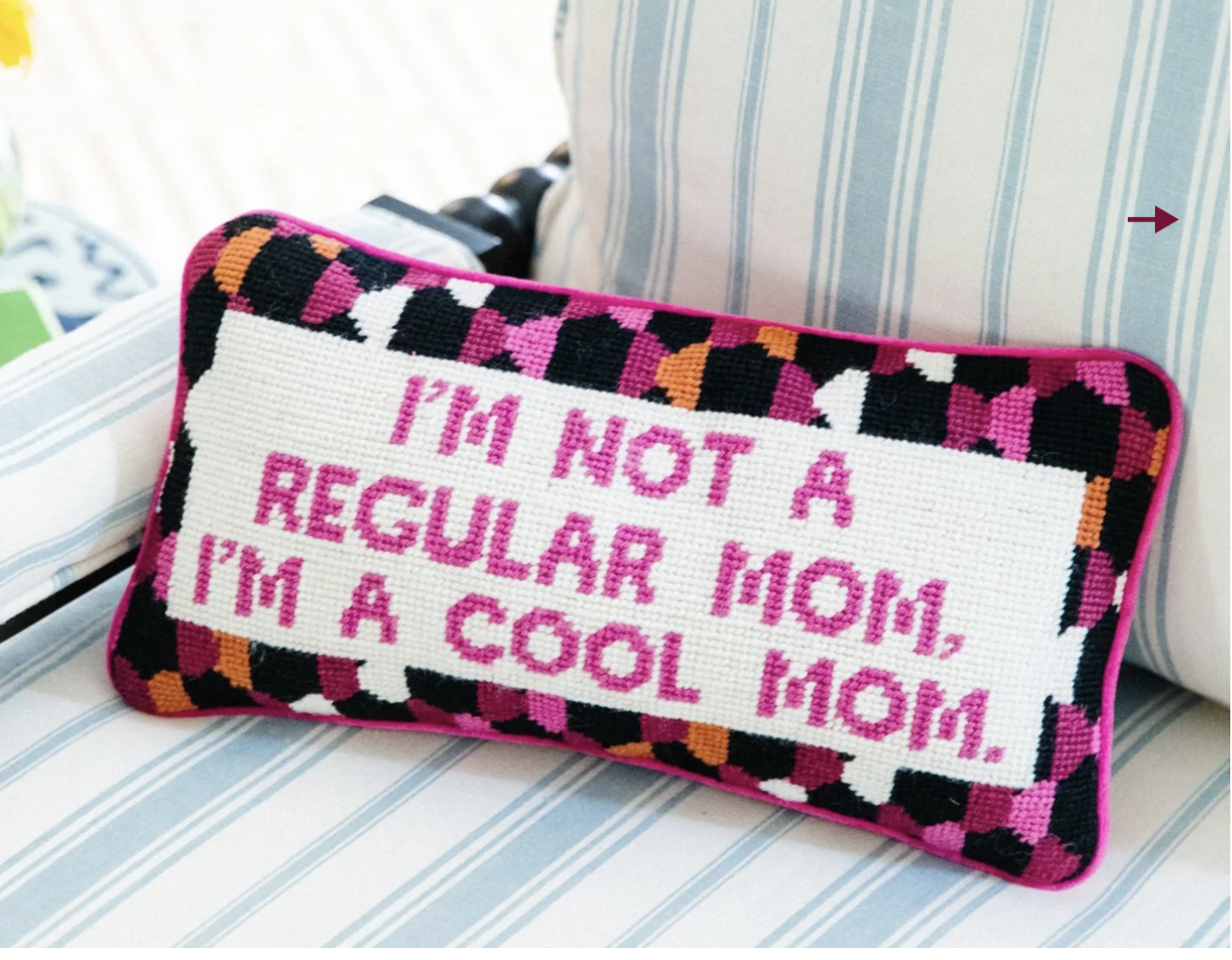 Cool Mom Needlepoint
I just want you to know, if you ever need anything, don't be shy, OK?  There are NO rules in the house.

Make a statement with this charming-meets-chic needlepoint pillow.  Hand embroidered in wool and backed in luxe pink velvet, we've revived this Southern staple with sayings that are sure to get a smile.
Measures 8" x 14" - small pillow, big statement
Each of our needlepoint pillows take approximately 20 hours to hand stitch creating a very unique and special accessory for your home.  They are guaranteed to spark joy and make the perfect gift!