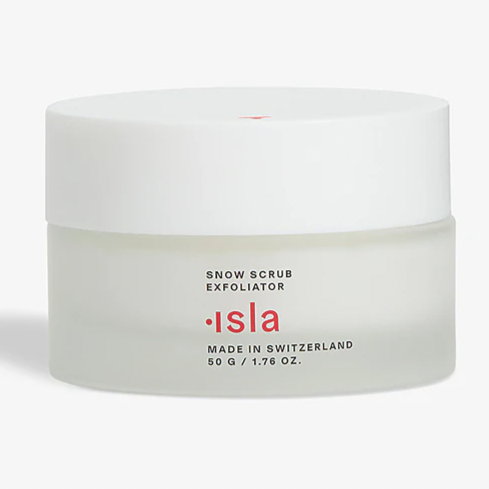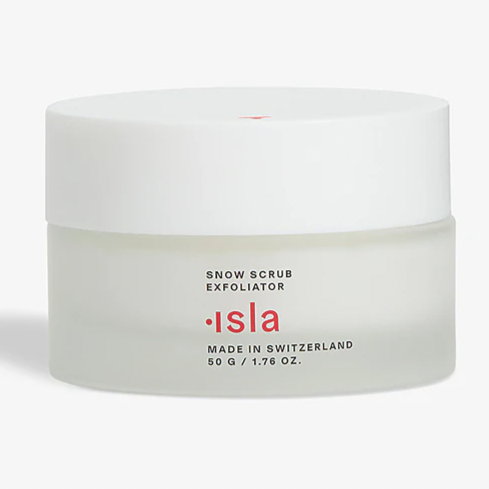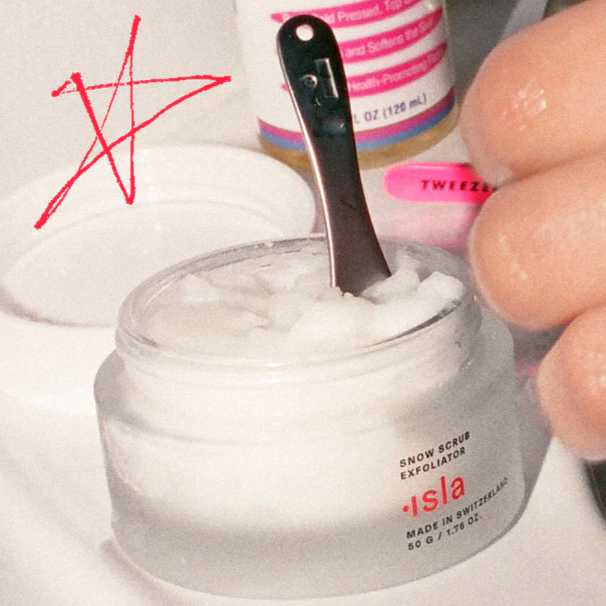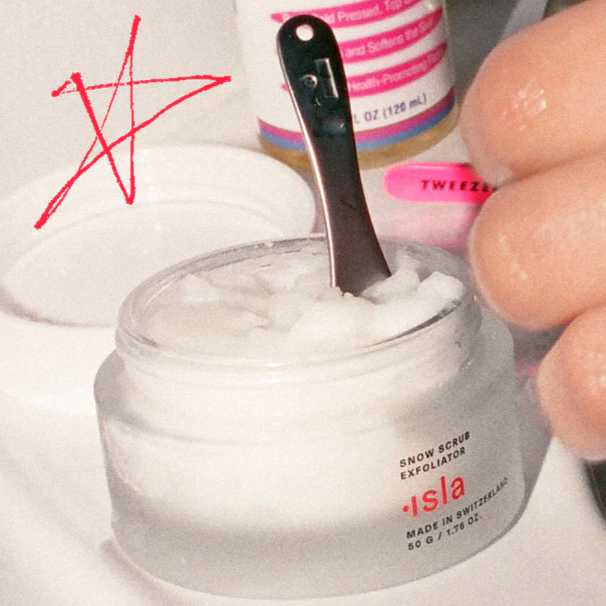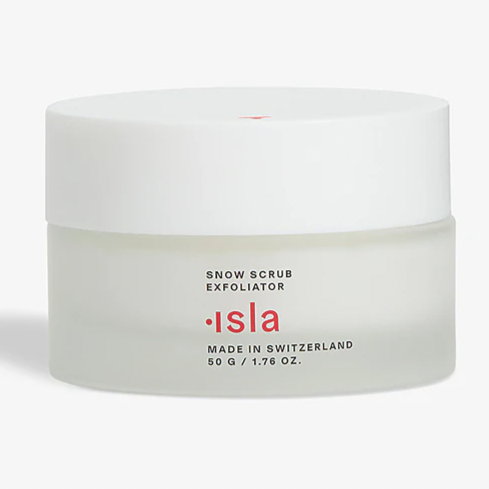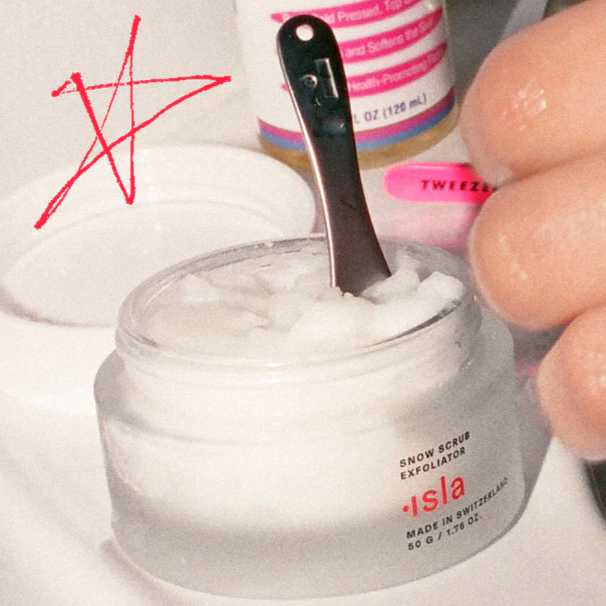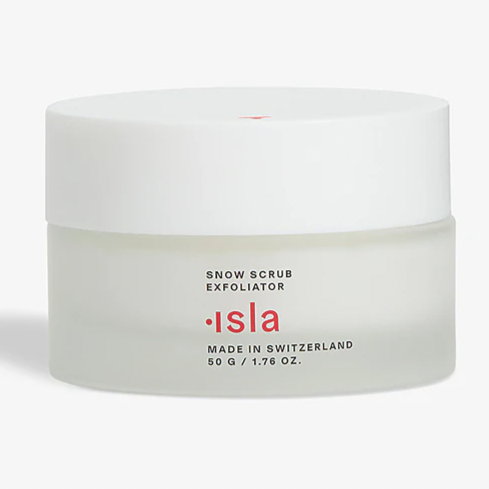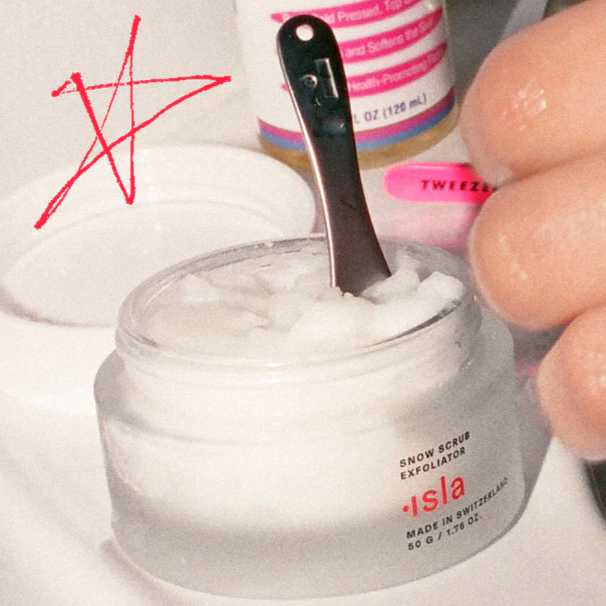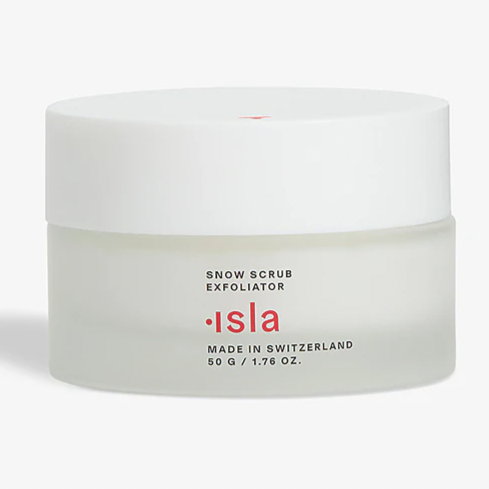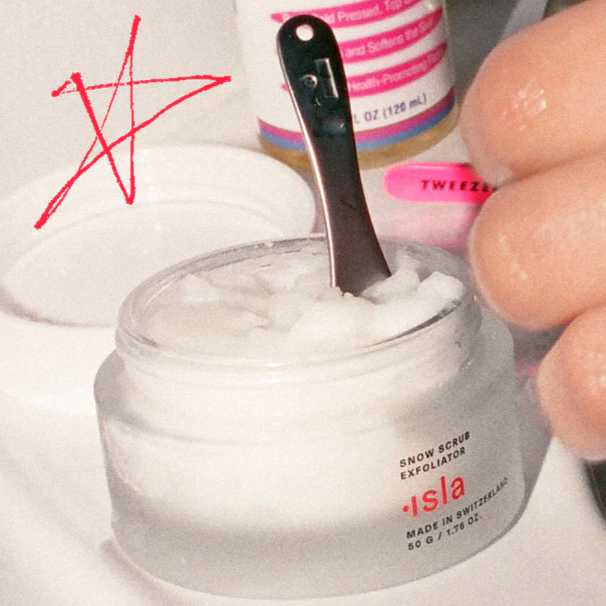 Isla Snow Scrub Exfoliator
The gentlest physical exfoliant that really works. No harsh materials, no abrasive acids. Just naturally occurring silicia particles suspended in a mineral and vitamin rich fluffy gel that scrubs away dead, dull skin and enhances skin texture below.

91% Natural.
Formulated & filled in Switzerland.
Cruelty-free.
Pregnancy & breastfeeding safe.
Dermatologically Tested.

Your skin is continually shedding cells through what is known as desquamation. However, due to a number of factors, this may not always happen as fast or efficiently as it should, especially as we age. This can leads to too much dead skin on the surface, creating dullness and breakouts.