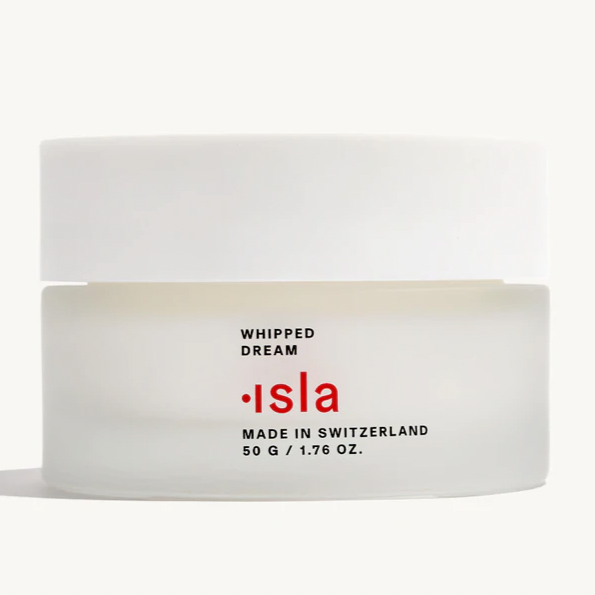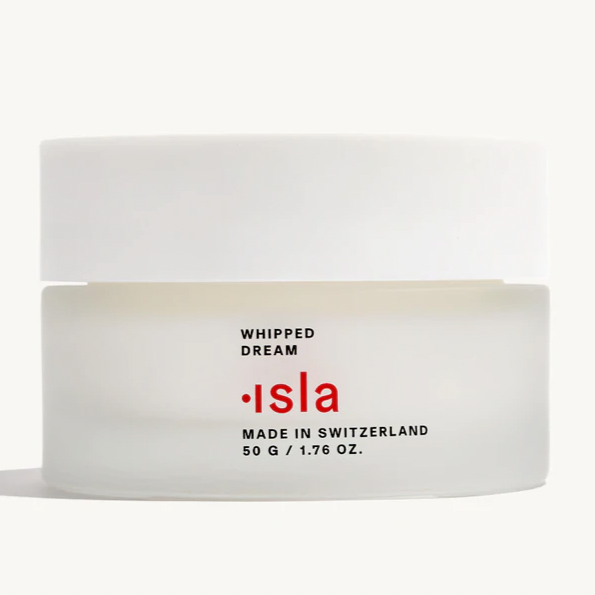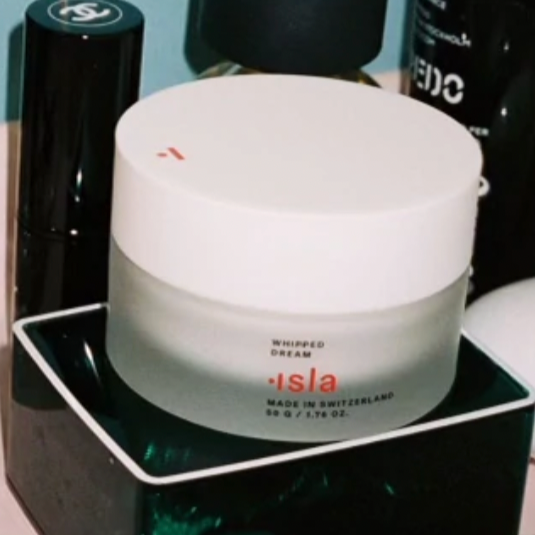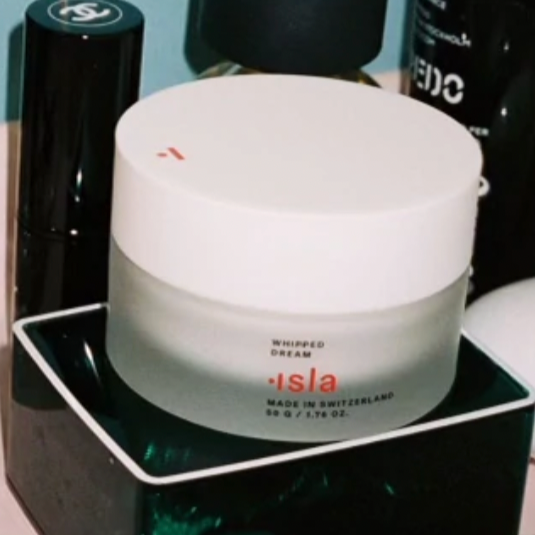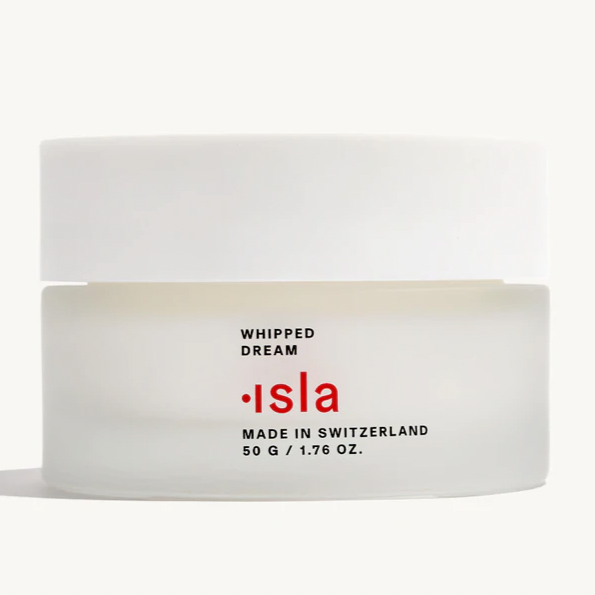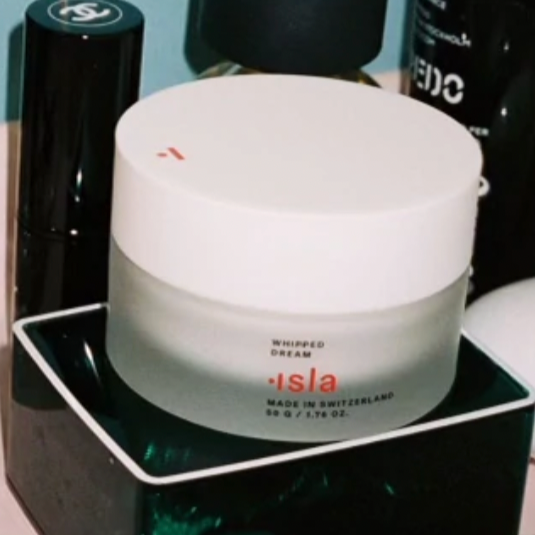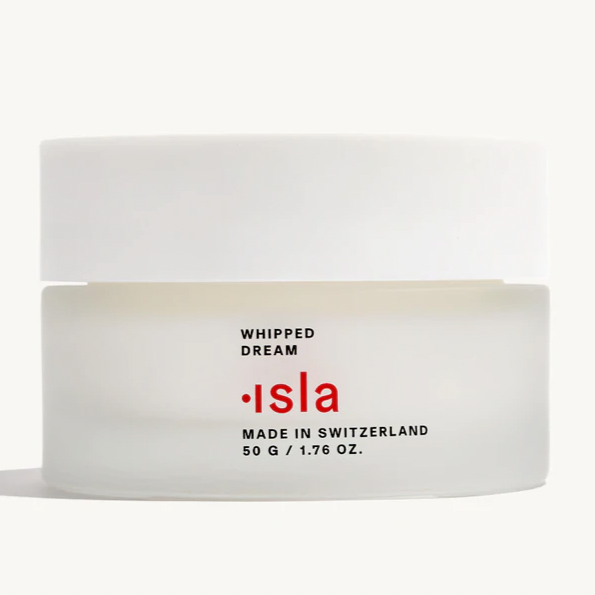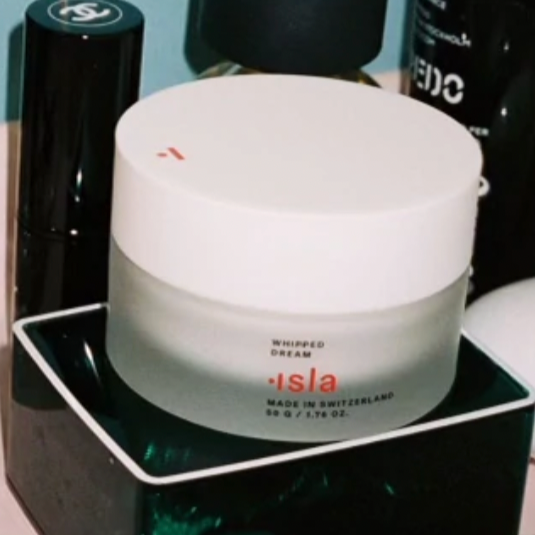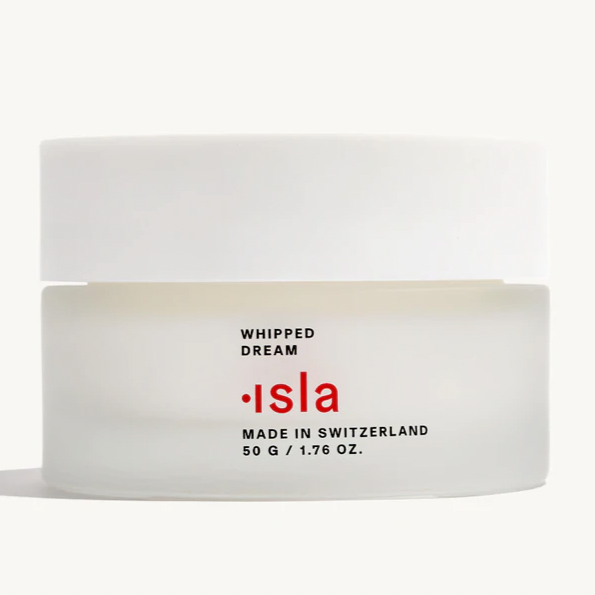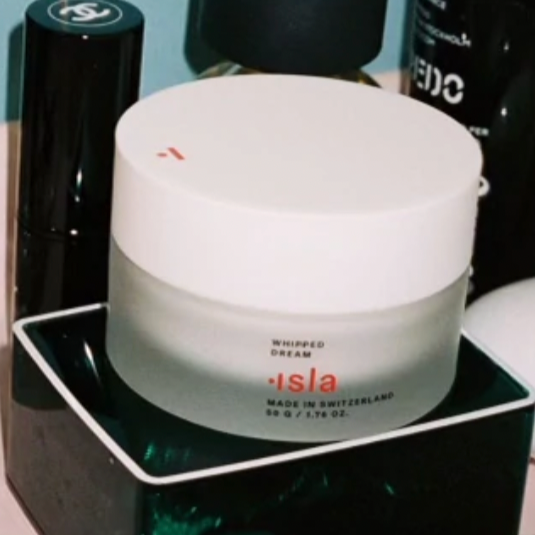 Isla Whipped Dream
Our dream cream does more than just maintain the status quo: It improves the quality of your skin from the inside out. Whipped Dream is a rich, silky, and deeply hydrating moisturizer for all skin types that repairs, restores, and protects without feeling too heavy. Formulated in Switzerland with scientifically ideal concentrations of Niacinimide and Ceramides, Whipped Dream brightens, protects, and helps reverse the natural loss of skin barrier function. This is more than just a moisturizer—it's a complete skincare repair solution.

93% Natural
Formulated & filled in Switzerland
Cruelty-free
Pregnancy & breastfeeding safe
Dermatologically Tested

Ceramides are the main component of the top layer of skin. They work to create a wax-like barrier on the skin that helps to lock moisture in and block harmful microbes out.