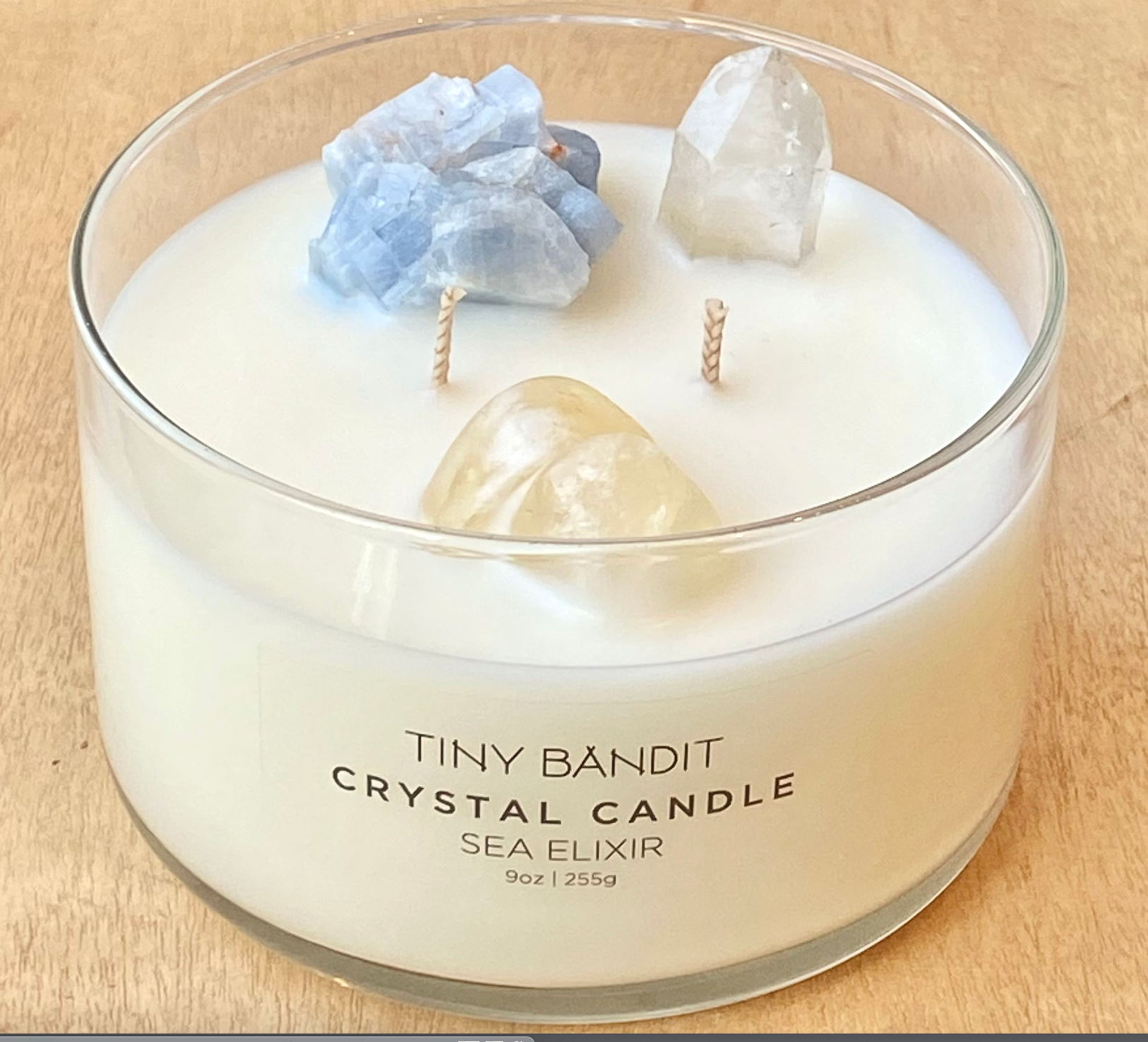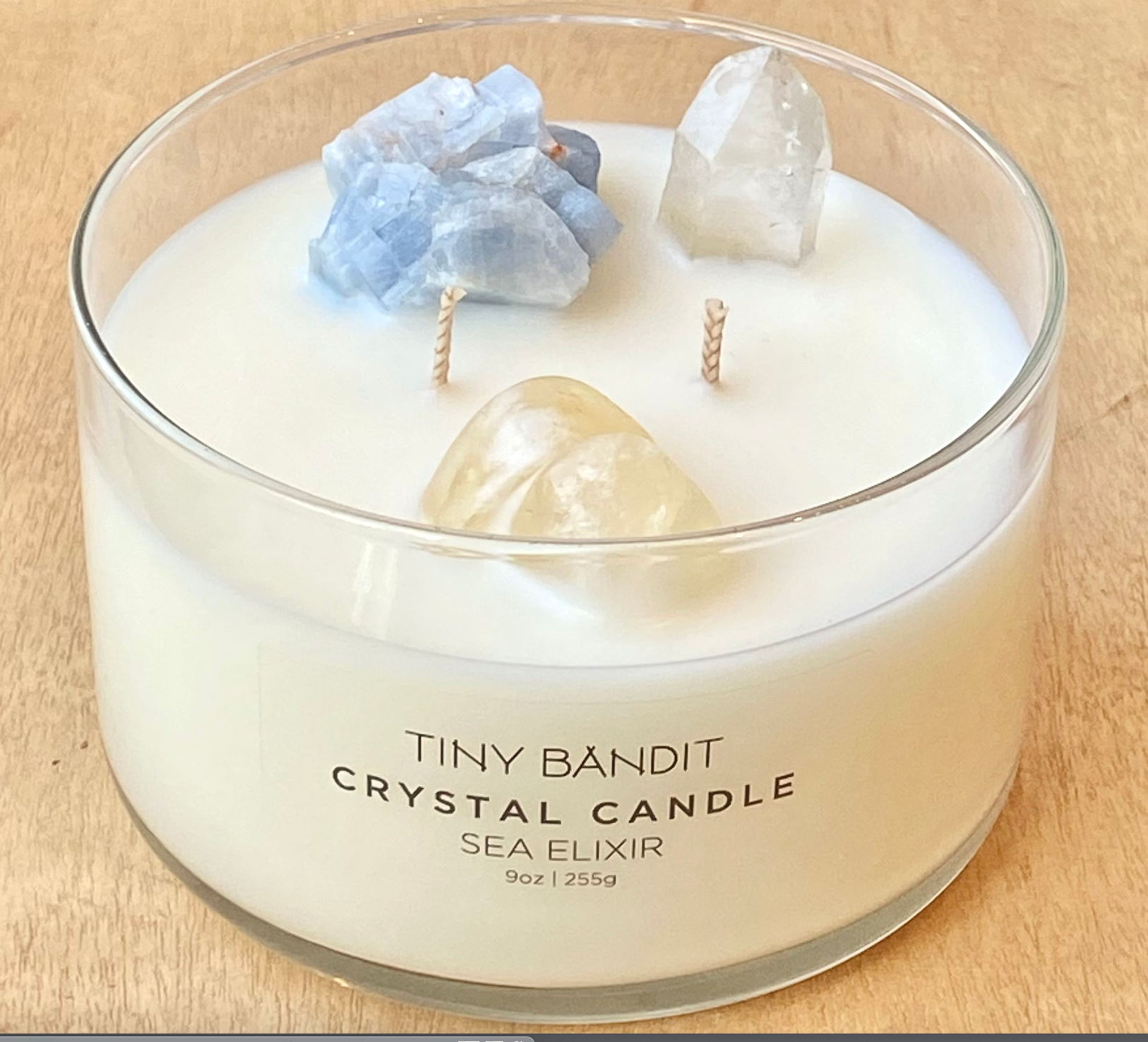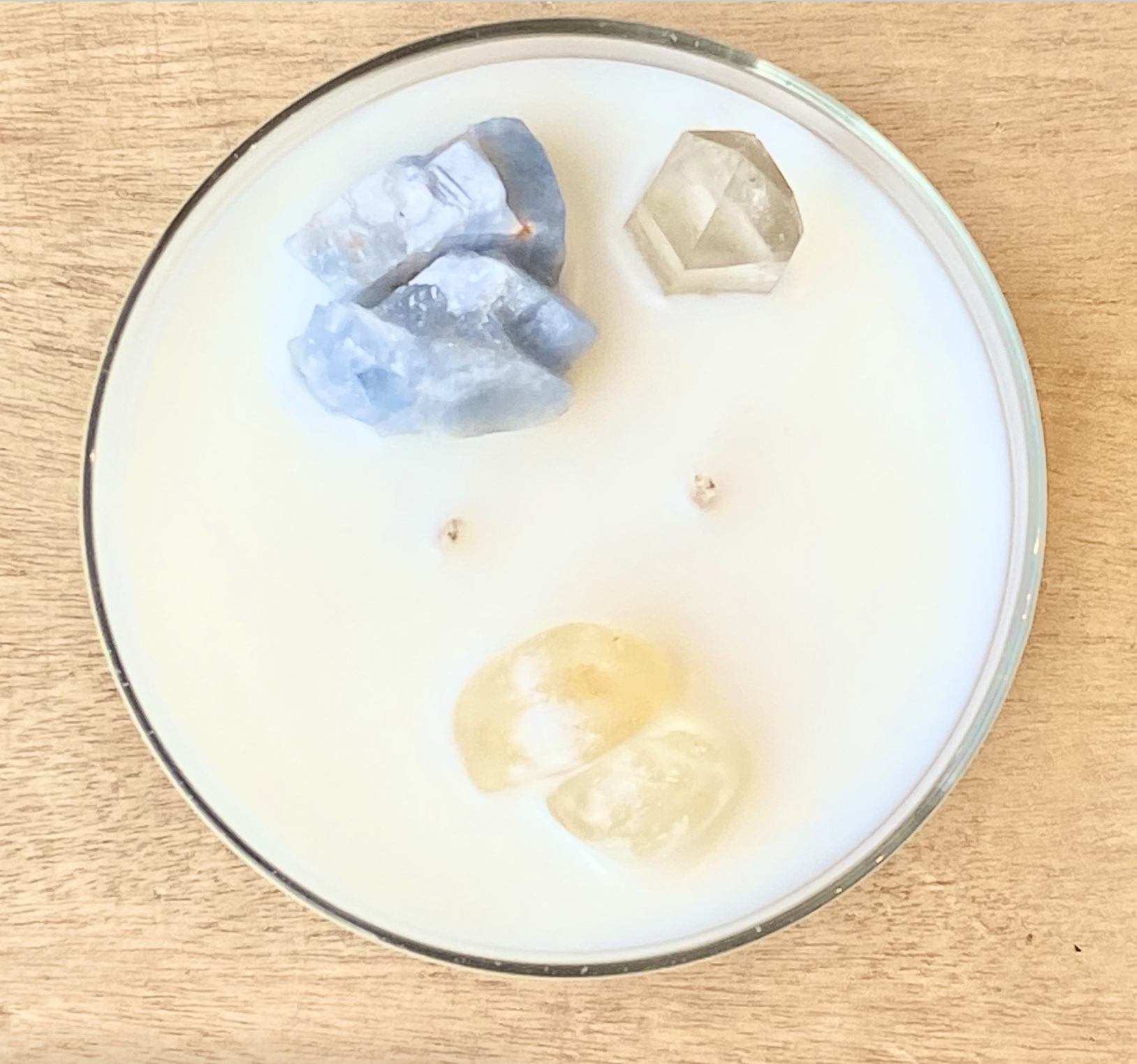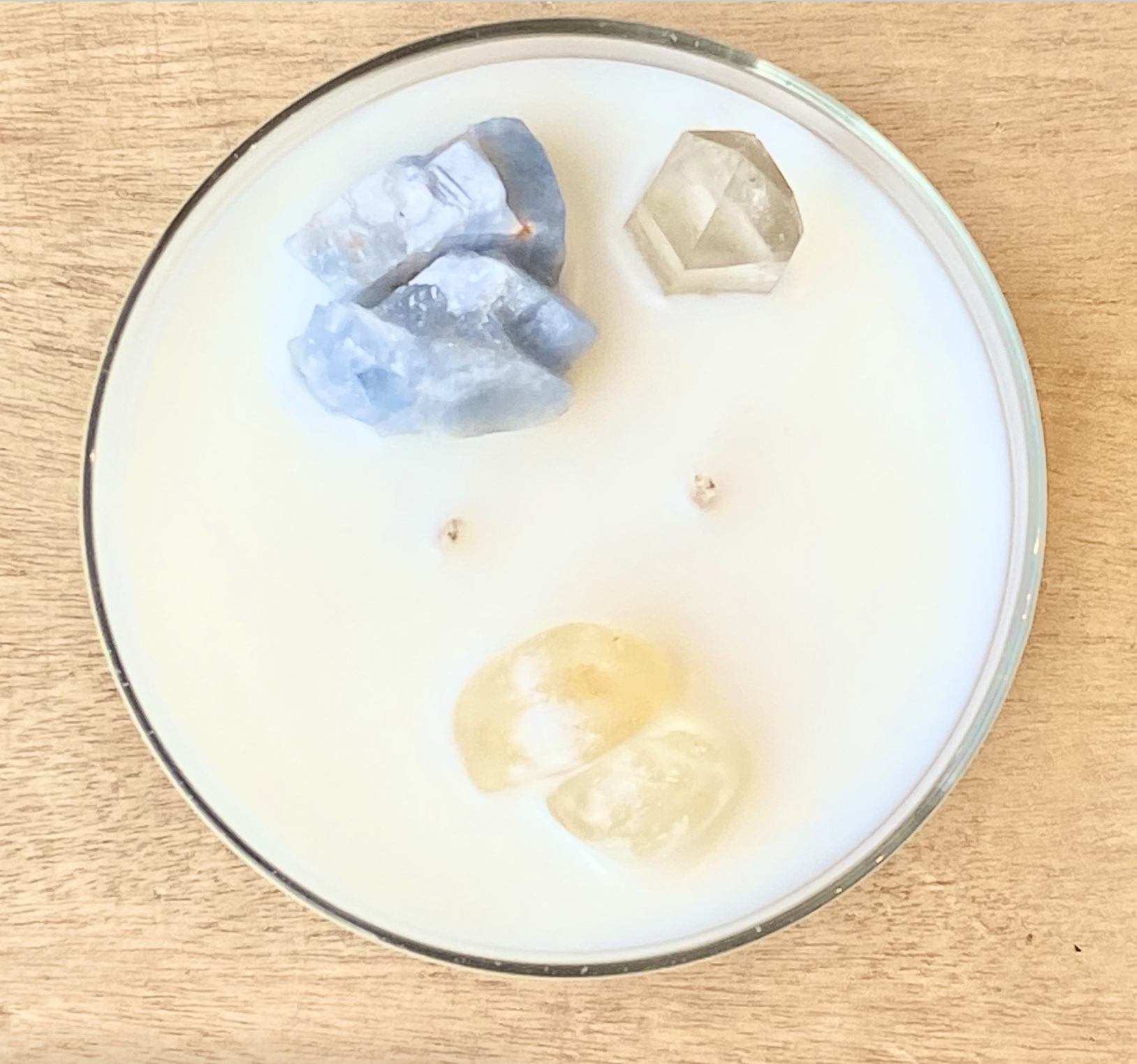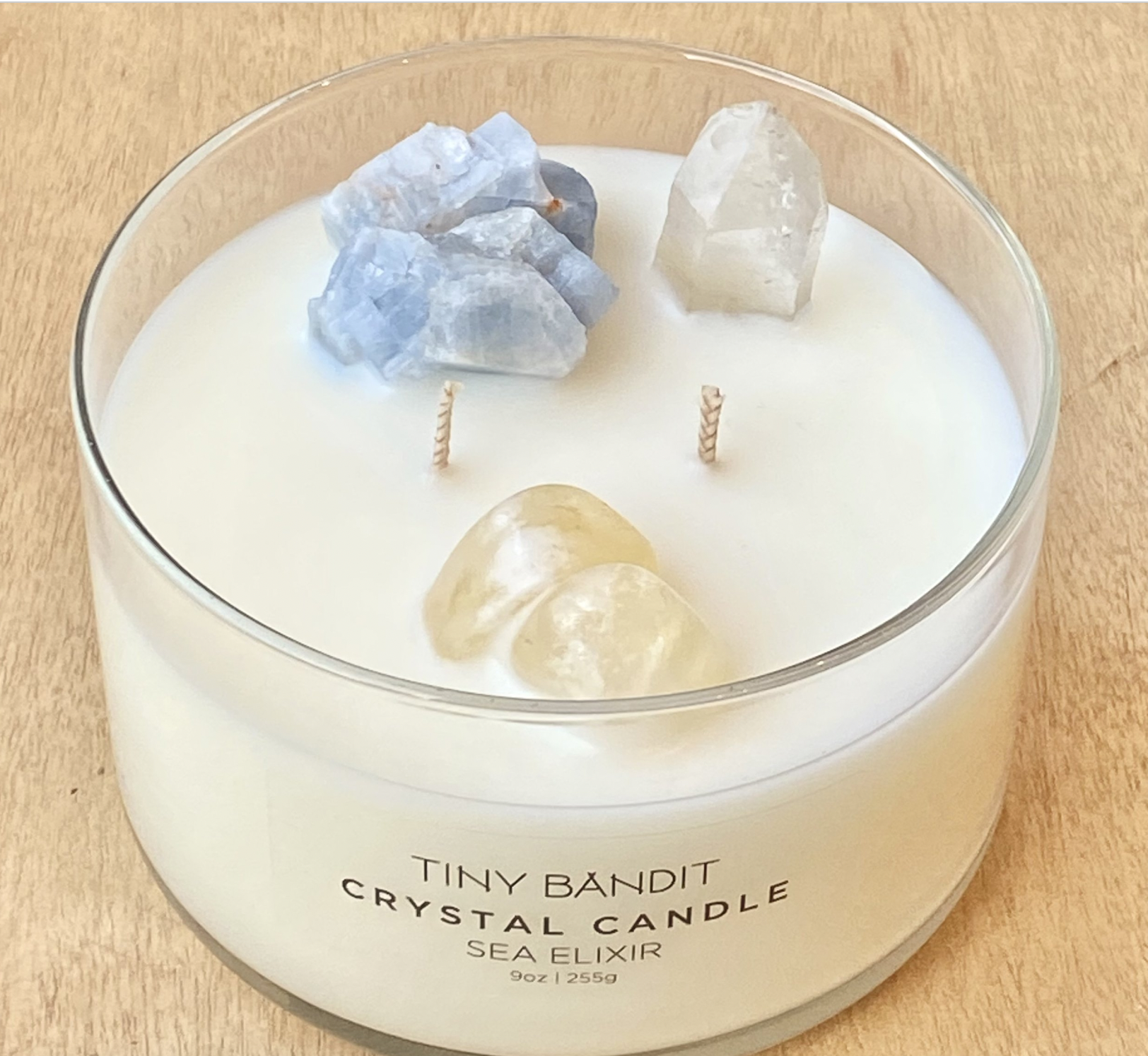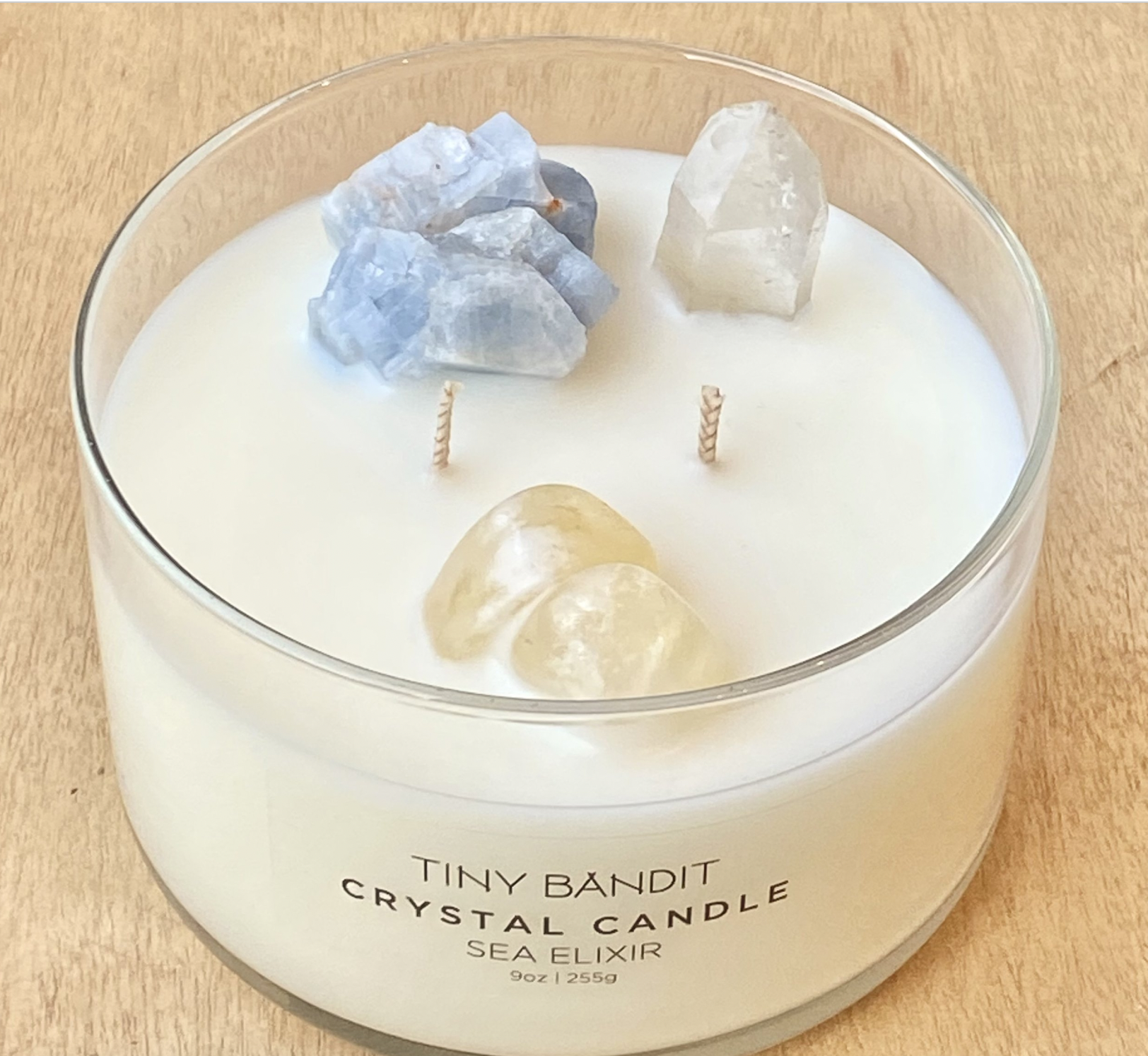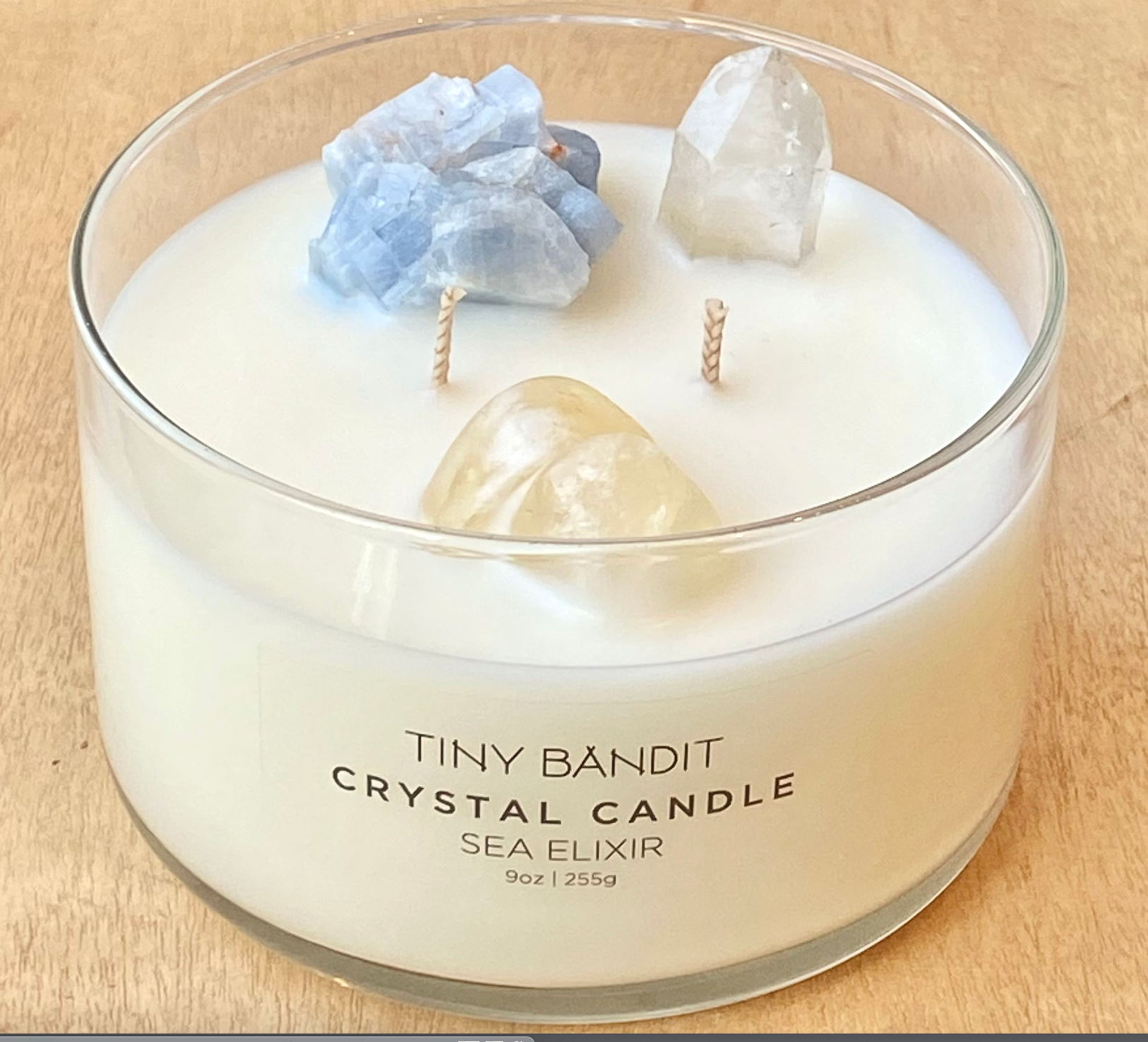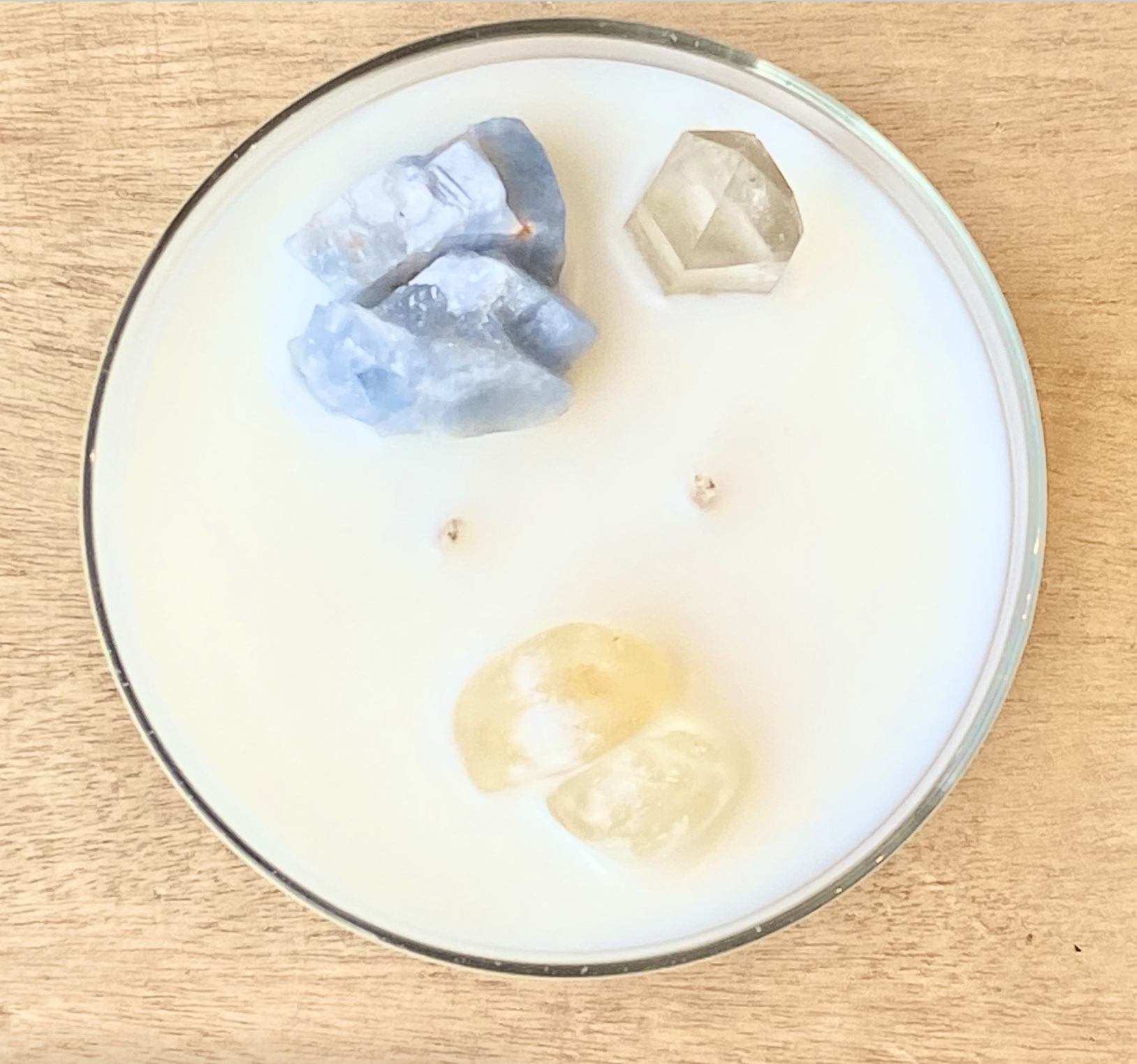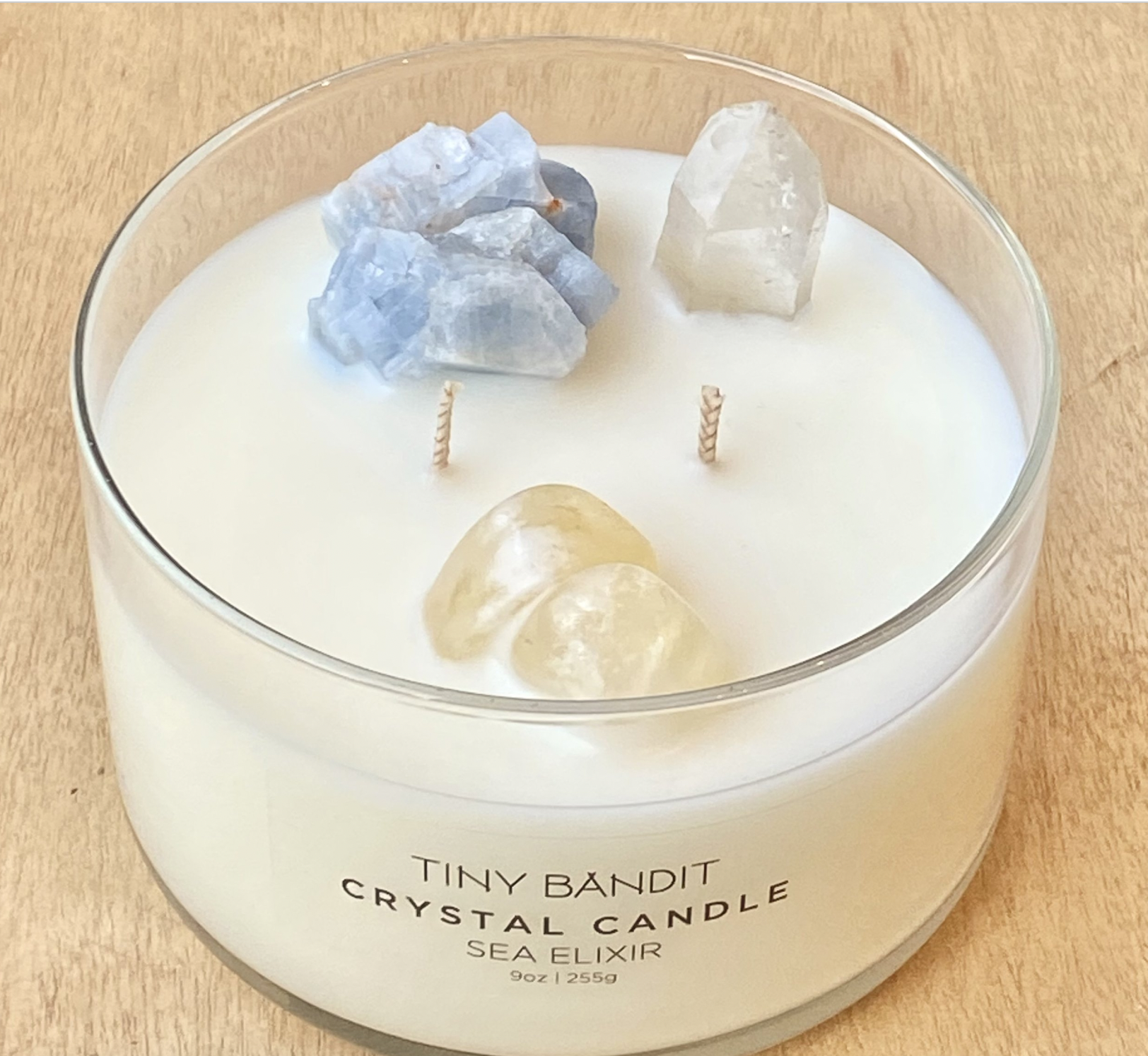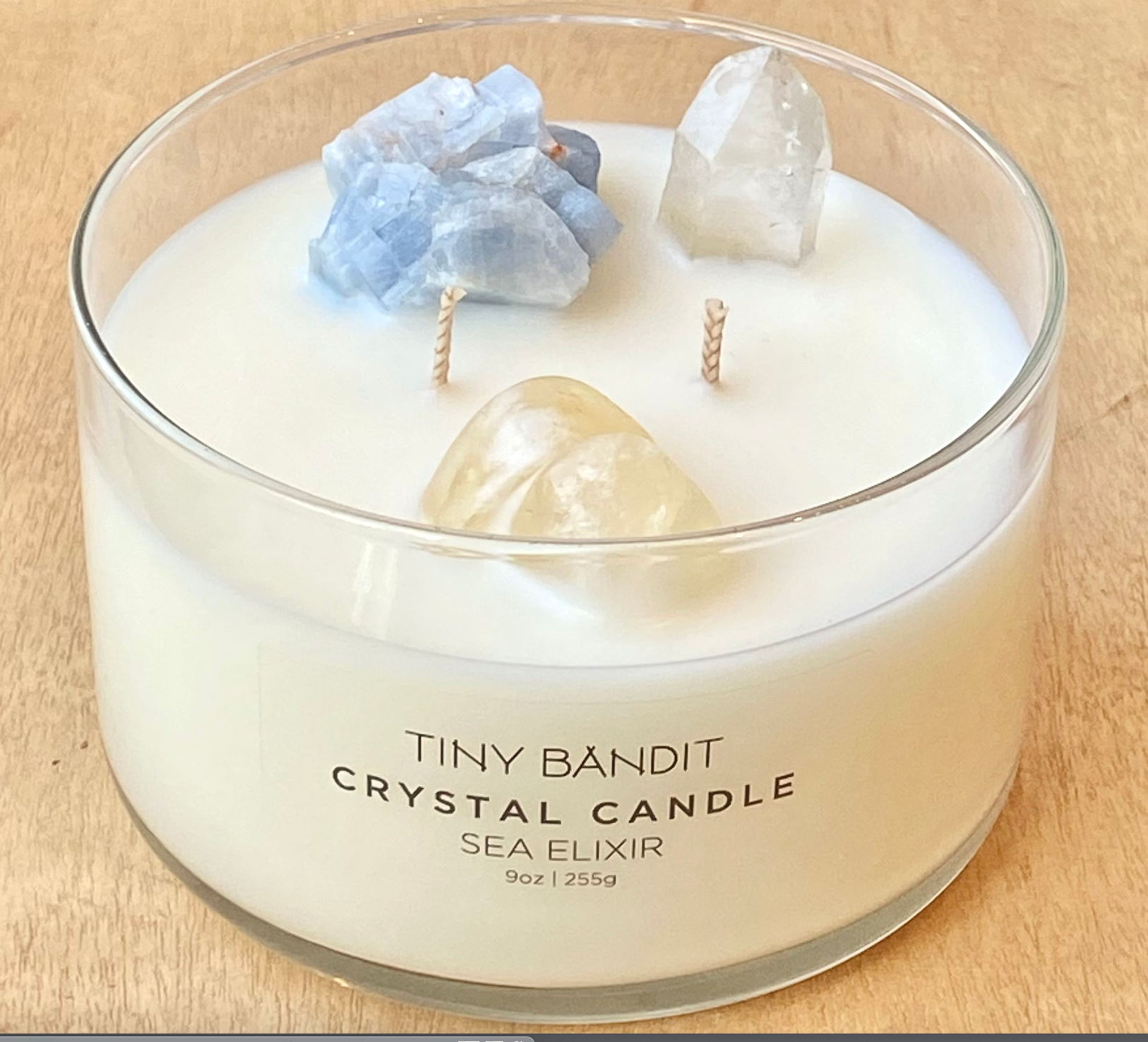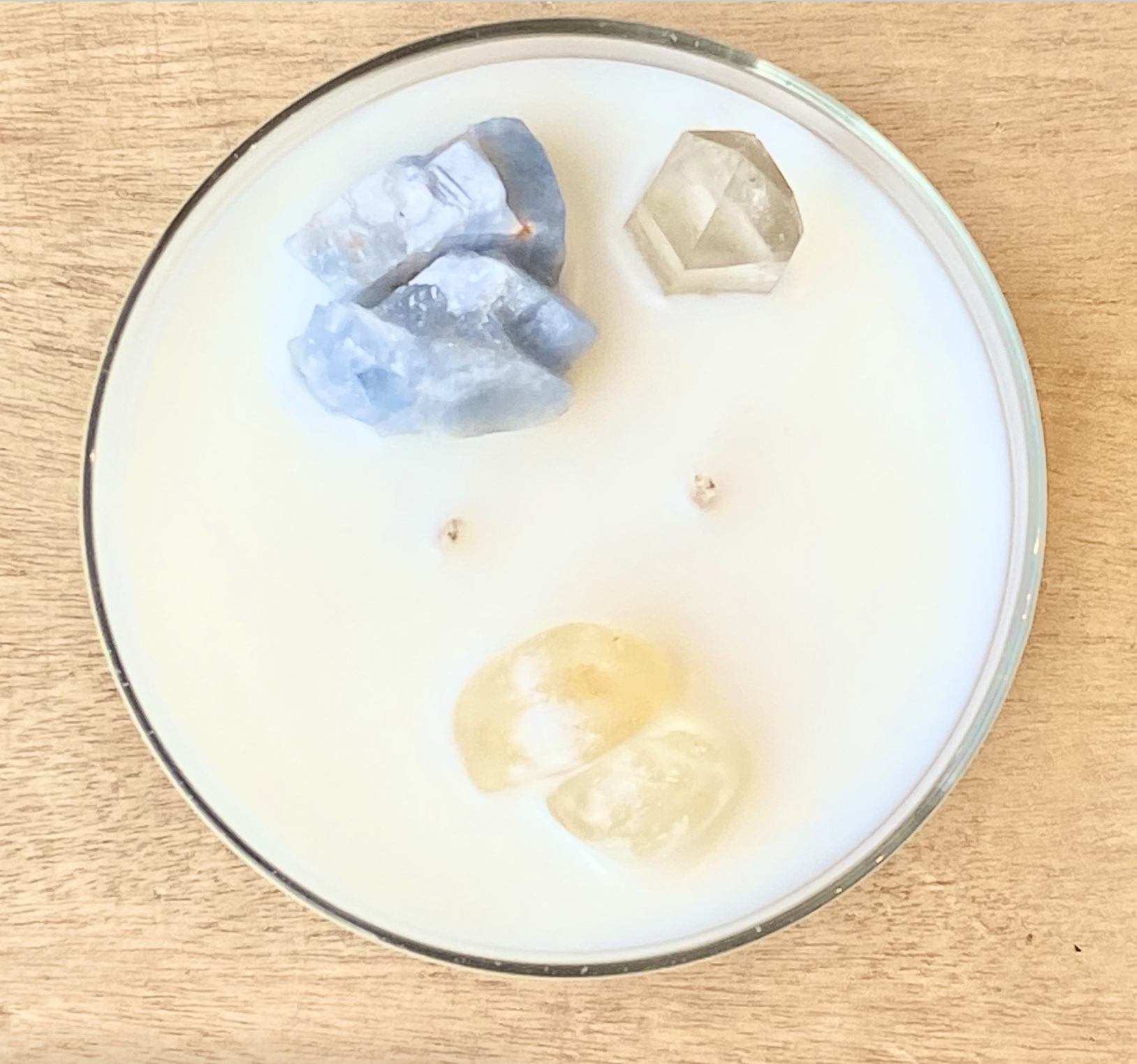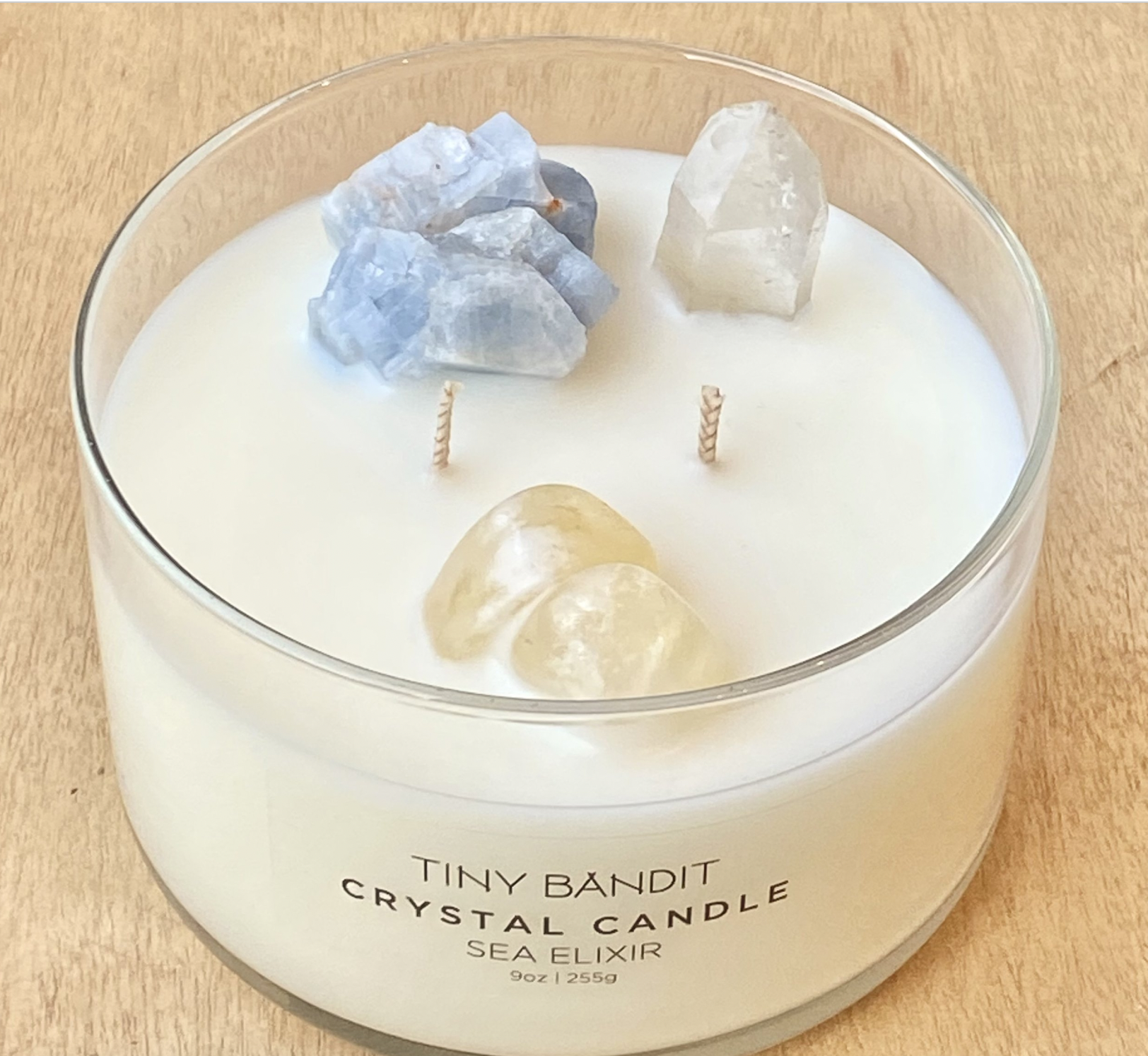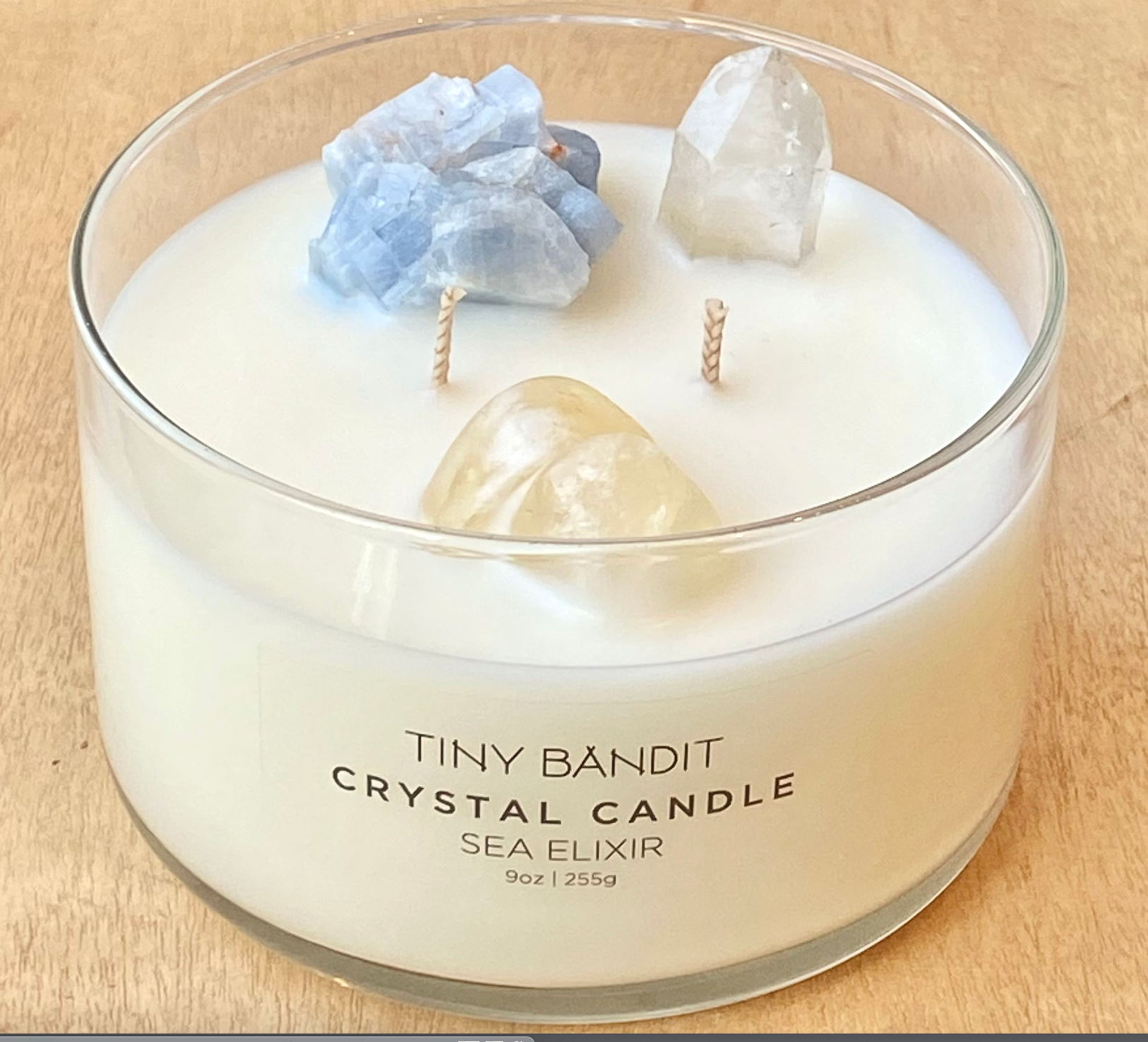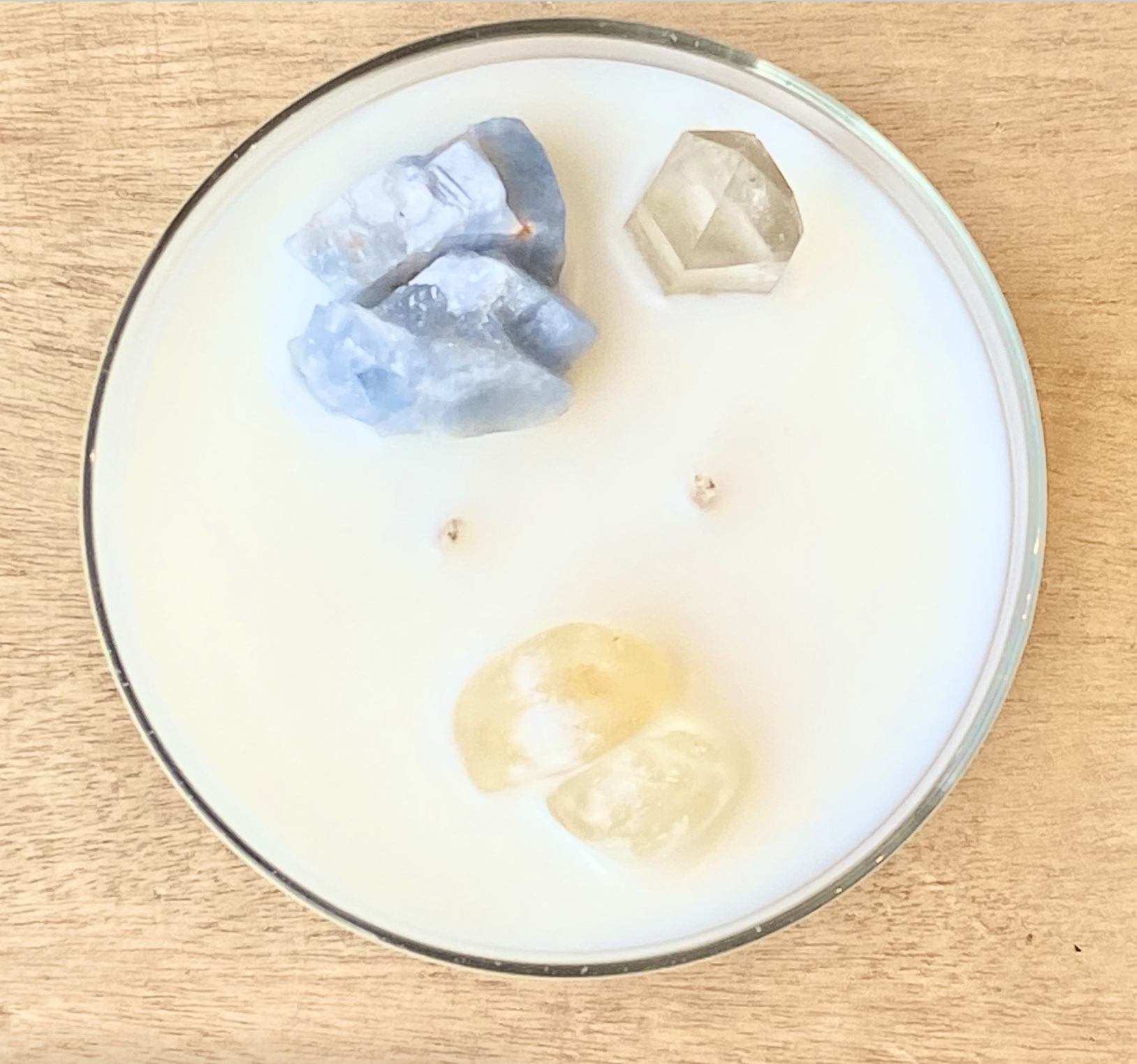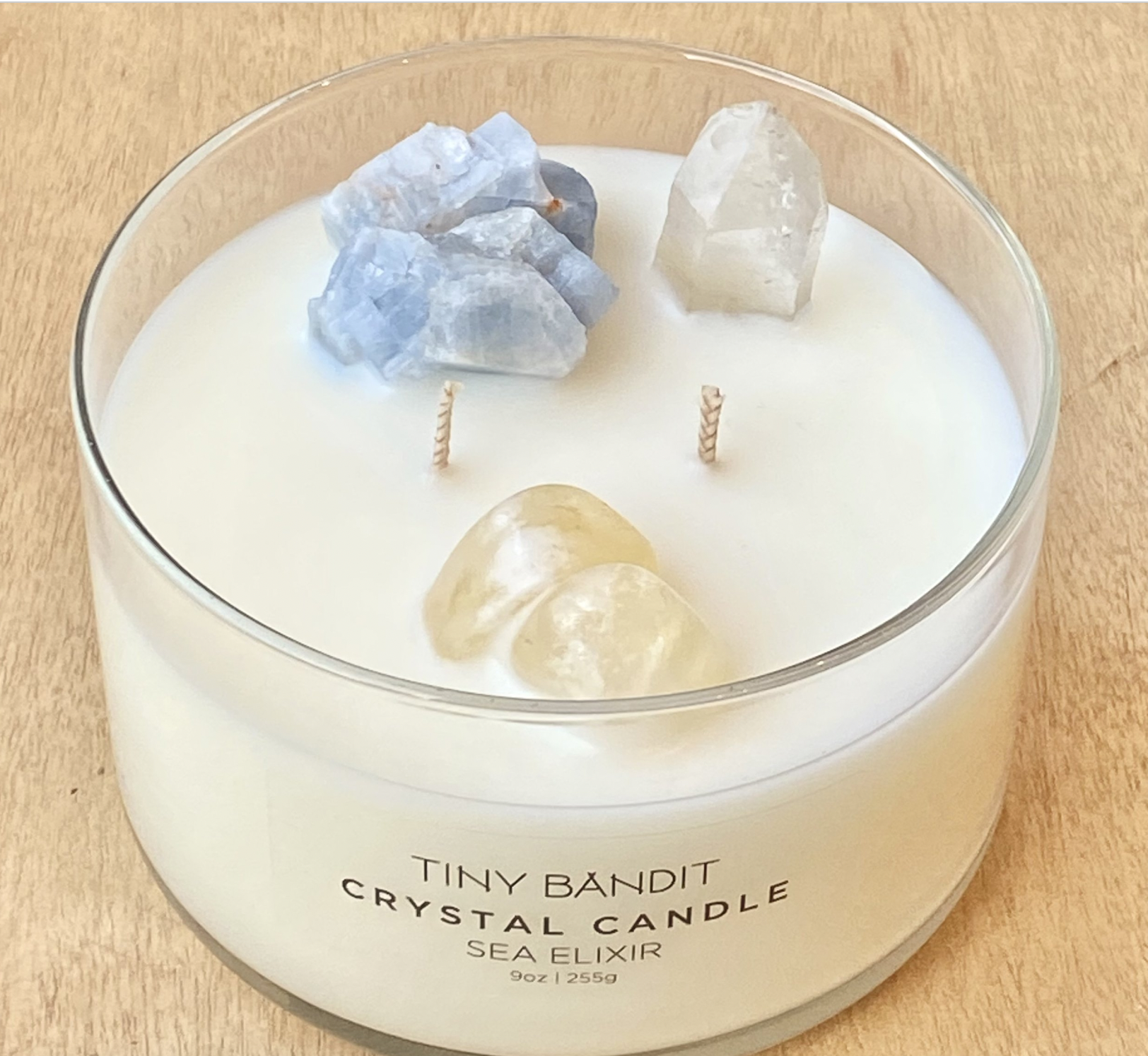 Sea Elixir 9oz Crystal Candle
LIMITED EDITION for OSEA: We made these special custom candles with sparkling Blue Calcite, Citrine and Clear Quartz just for OSEA!
SEA ELIXIR FRAGRANCE: Enticing and verdant. Where the sea meets the land. Earth notes of sun ripened fig and green moss are entwined with a heart of sultry santal, oud, sea salt and driftwood.
100% natural coconut wax blend and cotton wicks. Clean burning 50+ hours. Paraben, Paraffin, Sulfate, Phthalate, Gluten, and GMO-free. No animal testing. Fully recyclable glass vessels and reusable packaging.

Blue Calcite: Soothing, calming and balancing.

Citrine: Emulates the sun, offering optimism and light. Promotes motivation, activates creativity and encourages self-expression.

Clear Quartz: Encourages clarity of thought and increased energy levels. Elevates your vibration, positivity and purpose of heart and mind.