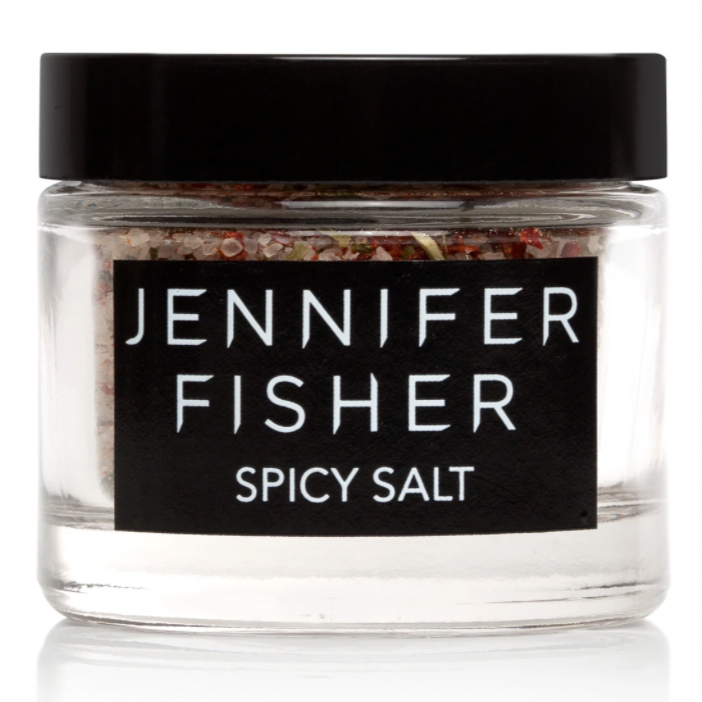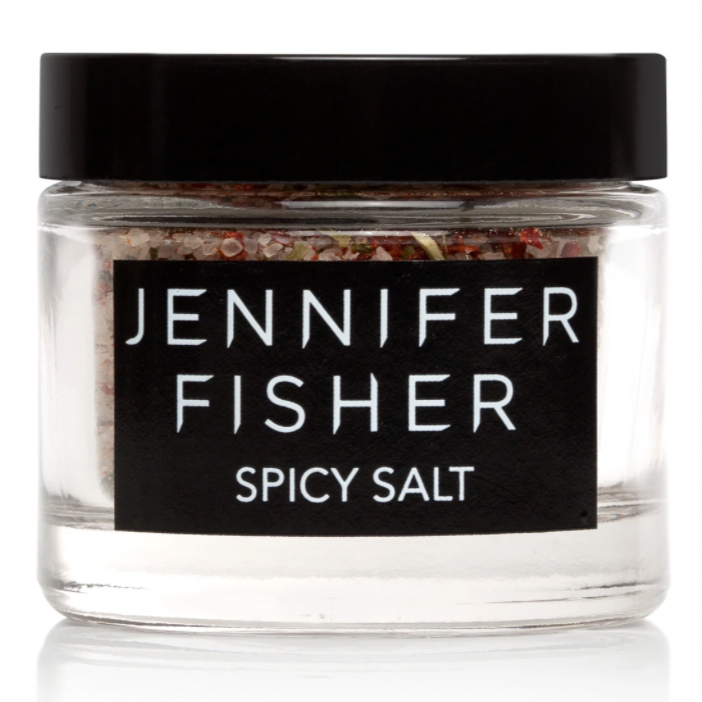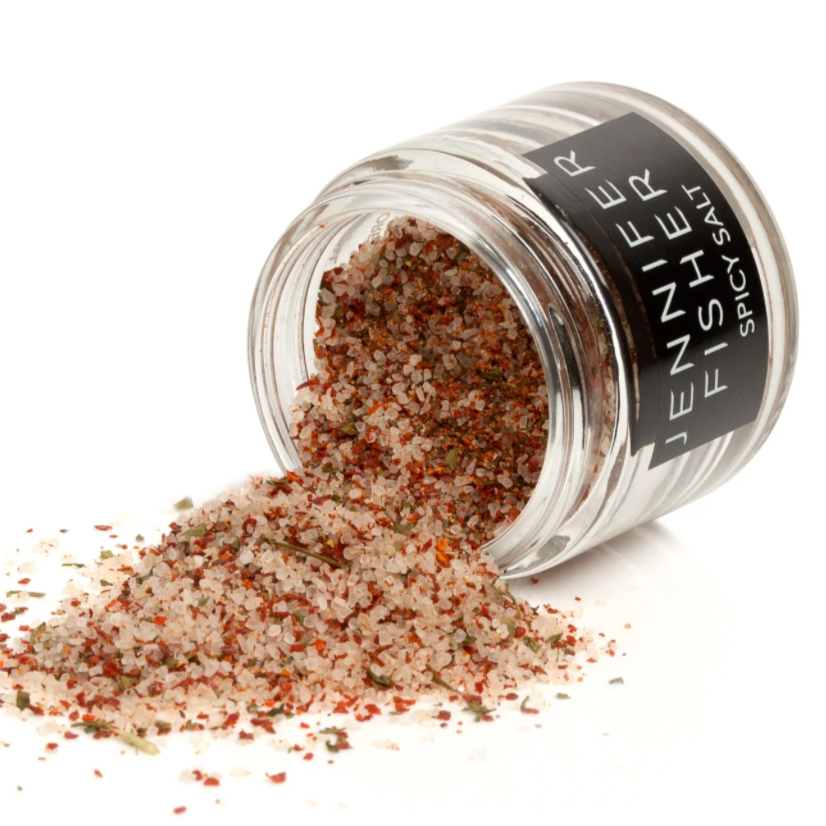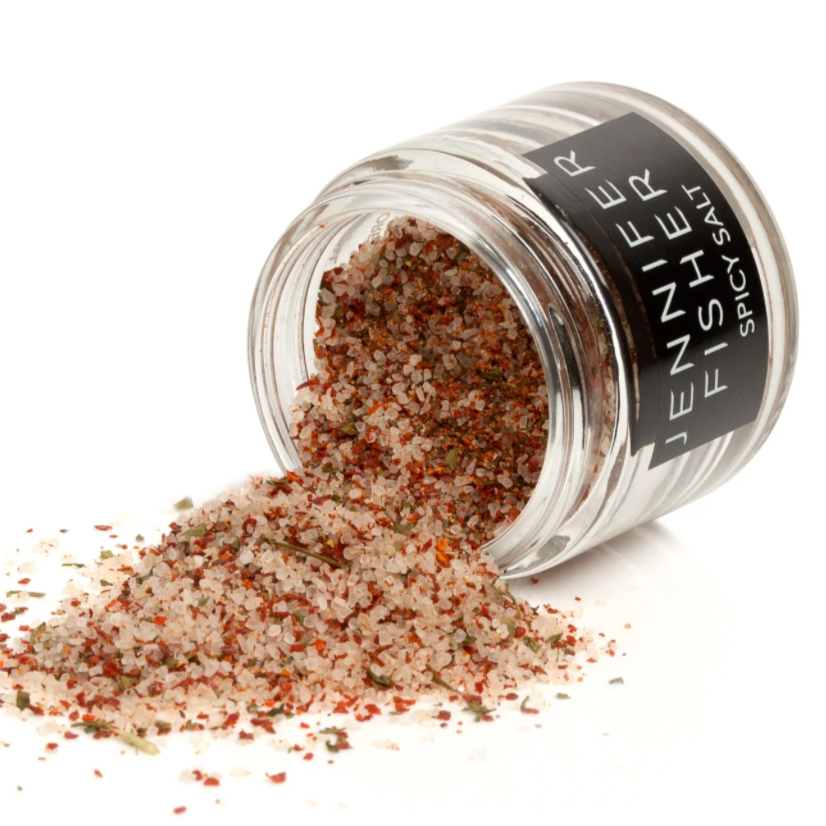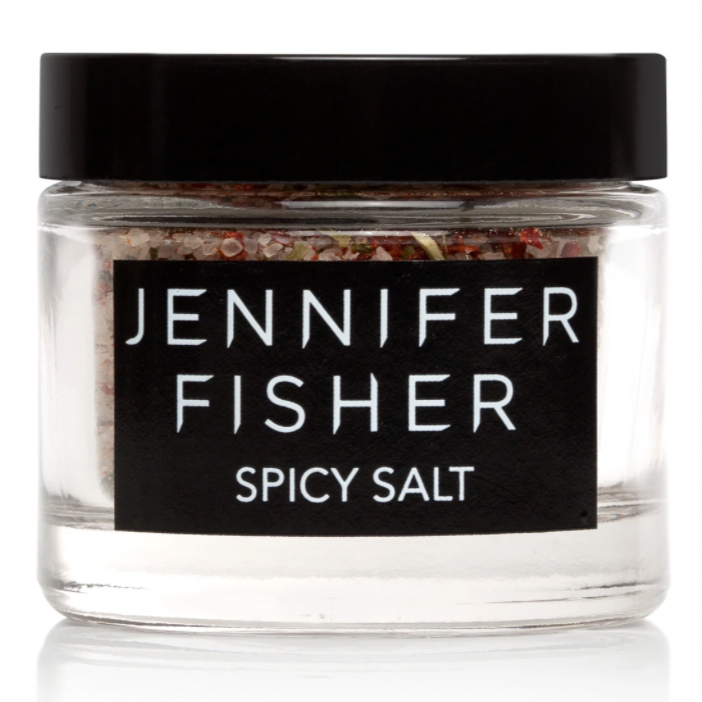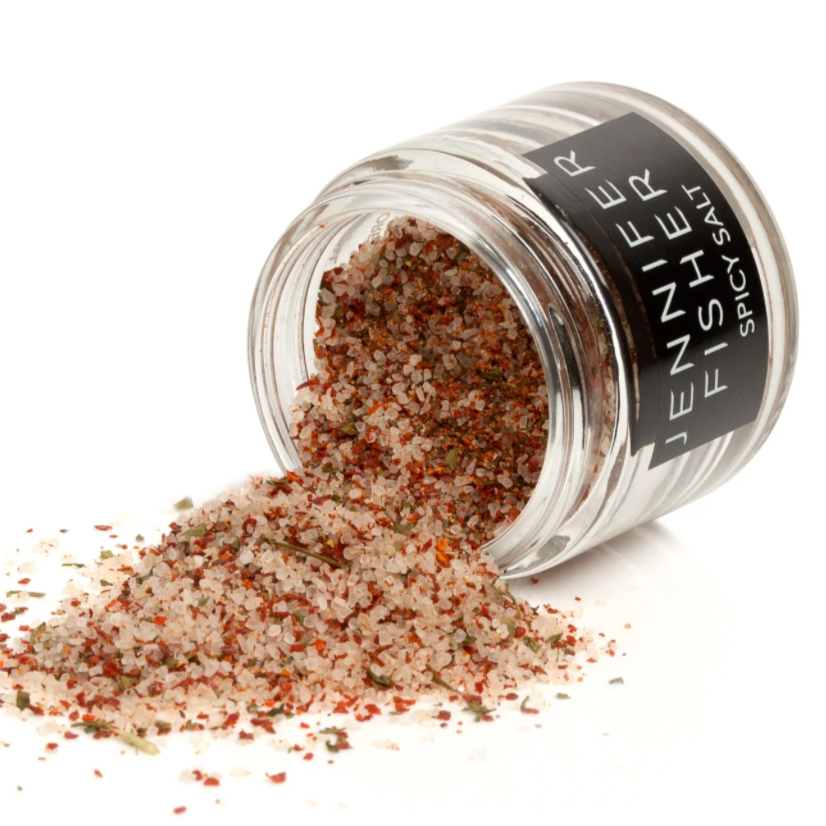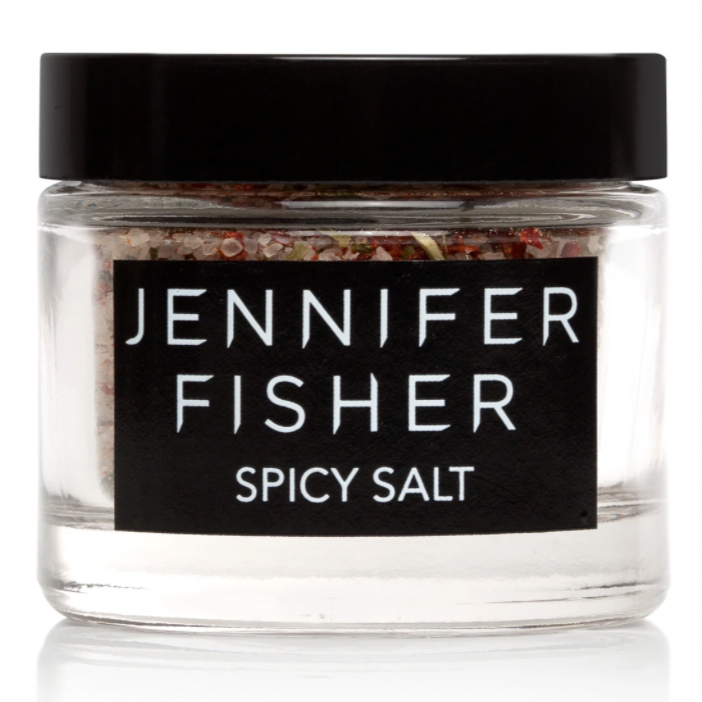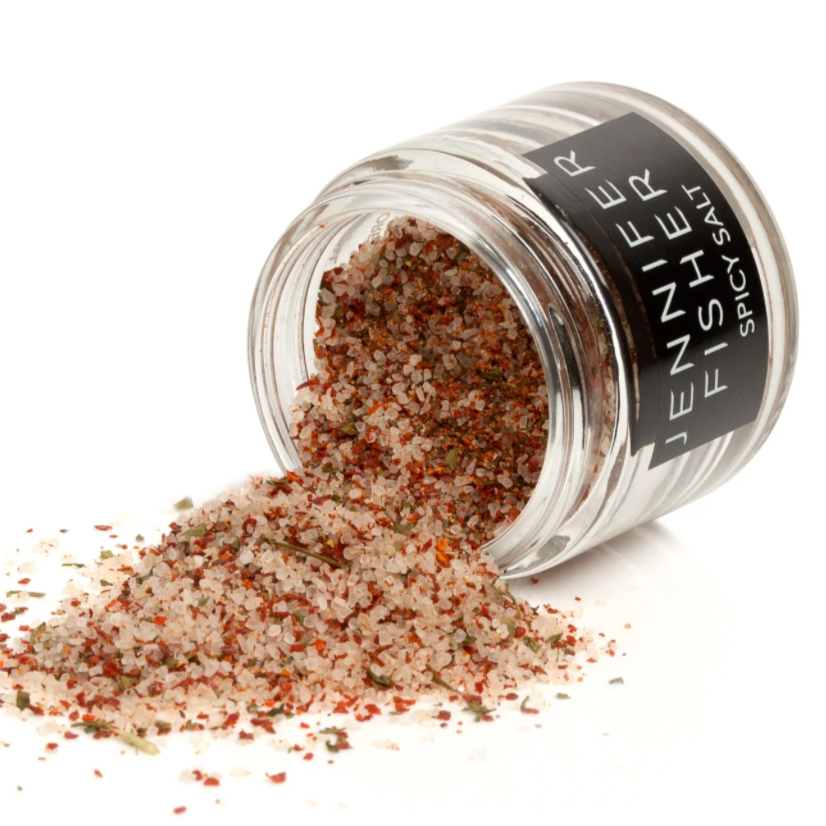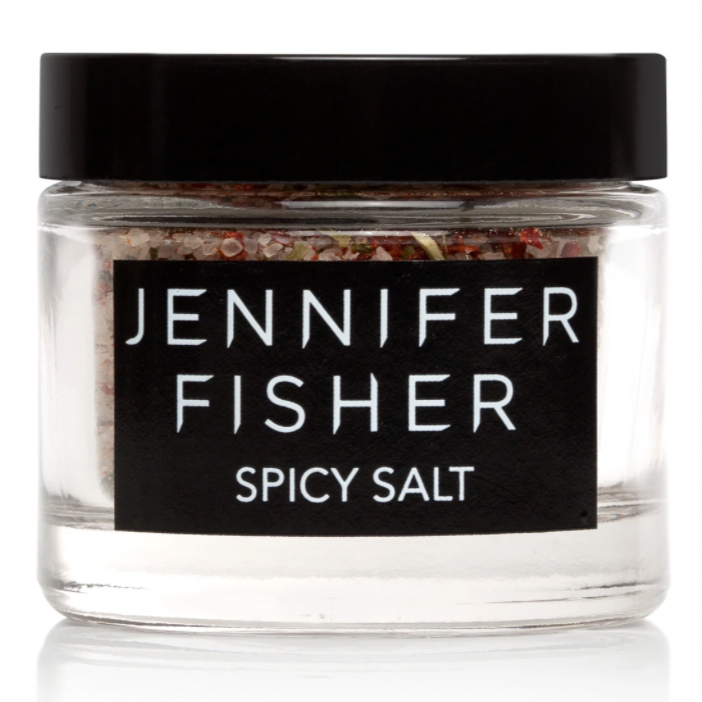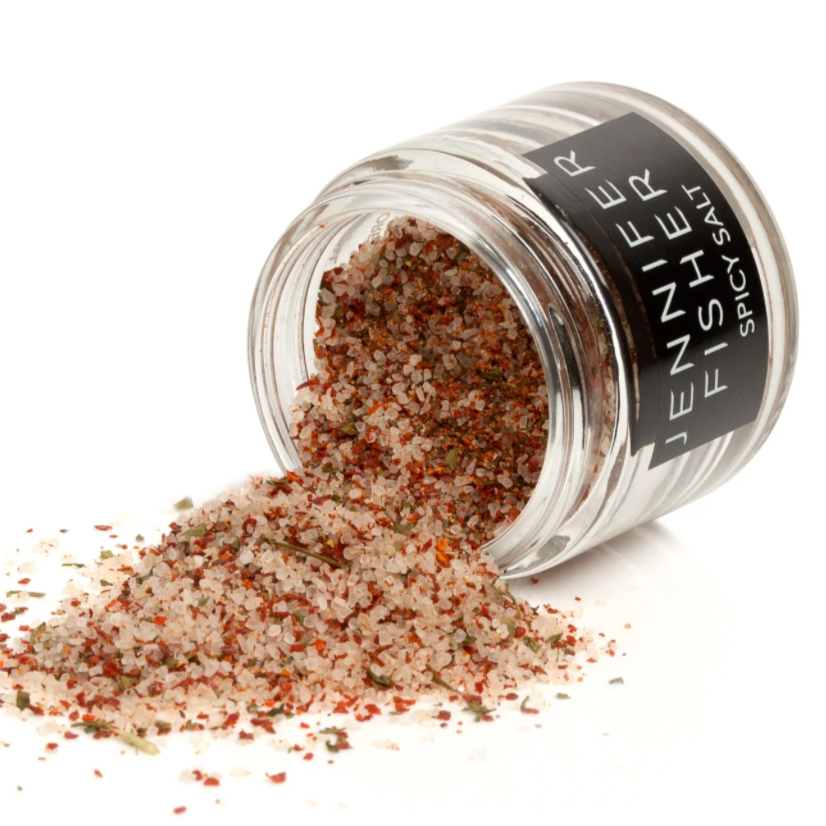 Jennifer Fisher Spicy Salt 2.5 oz Jar
Unlock a world of culinary delights with Jennifer Fisher's Spicy Salt, presented in a generous 2.5 oz jar. Meticulously crafted, this gourmet seasoning perfectly melds the warmth of hand-picked spices with the crystalline allure of pure salt. Whether you're searing, roasting, grilling, or simply sprinkling on your favorite dish, this robust blend promises to elevate every recipe to new gastronomic heights. Crafted for avid home cooks and professional chefs alike, let Jennifer Fisher's signature blend inspire your kitchen creations. Dive into a savory experience that's bound to leave a lasting impression on your palate. Order now and relish the spice of life
Jennifer Fisher's Spicy Salt was created to give your food that added kick. When your cooking needs a little extra spice add a pinch of our JF Spicy Salt to any protein, vegetable or starch for the perfect seasoning. Try it for brunch on eggs, Jennifer's personal favorite.
SPICY SALT
ALL NATURAL INGREDIENTS
Kosher Salt
Korean Red Pepper Chili Flakes
Black Pepper
Granulated Onion
Garlic Powder
Parsley Leaf Flakes
Our Facility is Gluten Free + Nut Free
The wellground Look:
In our household, where culinary experiments are a weekend tradition, we've ventured through countless seasonings. Yet, Jennifer Fisher's Spicy Salt has carved out a special place on our kitchen shelf. The inviting aroma captivates you the moment the jar is opened, signaling the gourmet experience that awaits.
This seasoning has transformed many of our dishes. From our signature roasted veggies to the family-favorite grilled steak, the spicy salt adds a hint of warmth and depth. It's that perfect middle ground, offering a kick without overshadowing the original flavors of our recipes.
Despite the jar's modest size, a little goes a long way, proving its potency and value. It's no exaggeration to say that our culinary adventures have found a trusted companion in Jennifer Fisher's Spicy Salt. It's an absolute must-have for any kitchen, and ours certainly won't be without it anytime soon!