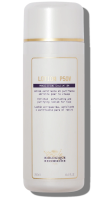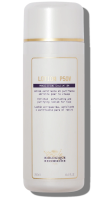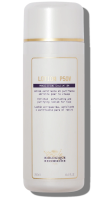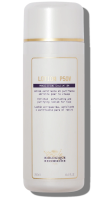 Lotion P50 8.4 Fl Oz
Lotion P50 formula from Biologique Recherche for young, thick, dry skin that's not sensitive, prone to rosacea, or reactive.

This P50 toner is especially good for teenagers prone to acne breakouts.

This version Biologique Recherche P50 contains no phenol.
Actions:
Purifies your skin on daily basis
Regulates secretion of sebum
Helps in epidermal renewal process
Improves the strength and quality of the epidermis
Hydrates the top layers of the epidermis thanks to its keratolytic action
Balances the surface pH of the skin
Improves effectiveness of the other Biologique Recherche products used after it
A multi-function lotion which exfoliates, purifies, cleanses and regenerates the epidermis
Pillar of the Biologique Recherche epidermis reconditioning method
Progressive exfoliation that can be used twice daily
How To Use:
All over the face, neck and cleavage
Avoid the eye area and contact with eyes
The first week: Saturate moistened cotton pads with Lotion P50 and apply to the face, neck and cleavage.
Thereafter: Saturate dry cotton pads with the lotion.
Note! If the product enters the eye, rinse abundantly with clear water for 1 to 2 minutes.
Ingredients:
Exfoliating, moisturizing and reconditioning active ingredients:
Alpha-Hydroxy-Acids, Poly-Hydroxy-Acids and Beta-Hydroxy-Acids, Cider Vinegar, Phytic Acid, Sulphur
Purifying and sebum regulation active ingredients:
Magnesium Chloride, Vitamin B3 (or PP), Horseradish, Burdock, Sorrel, Onion, Myrrh and Myrtle Extracts, Thyme Essential Oil