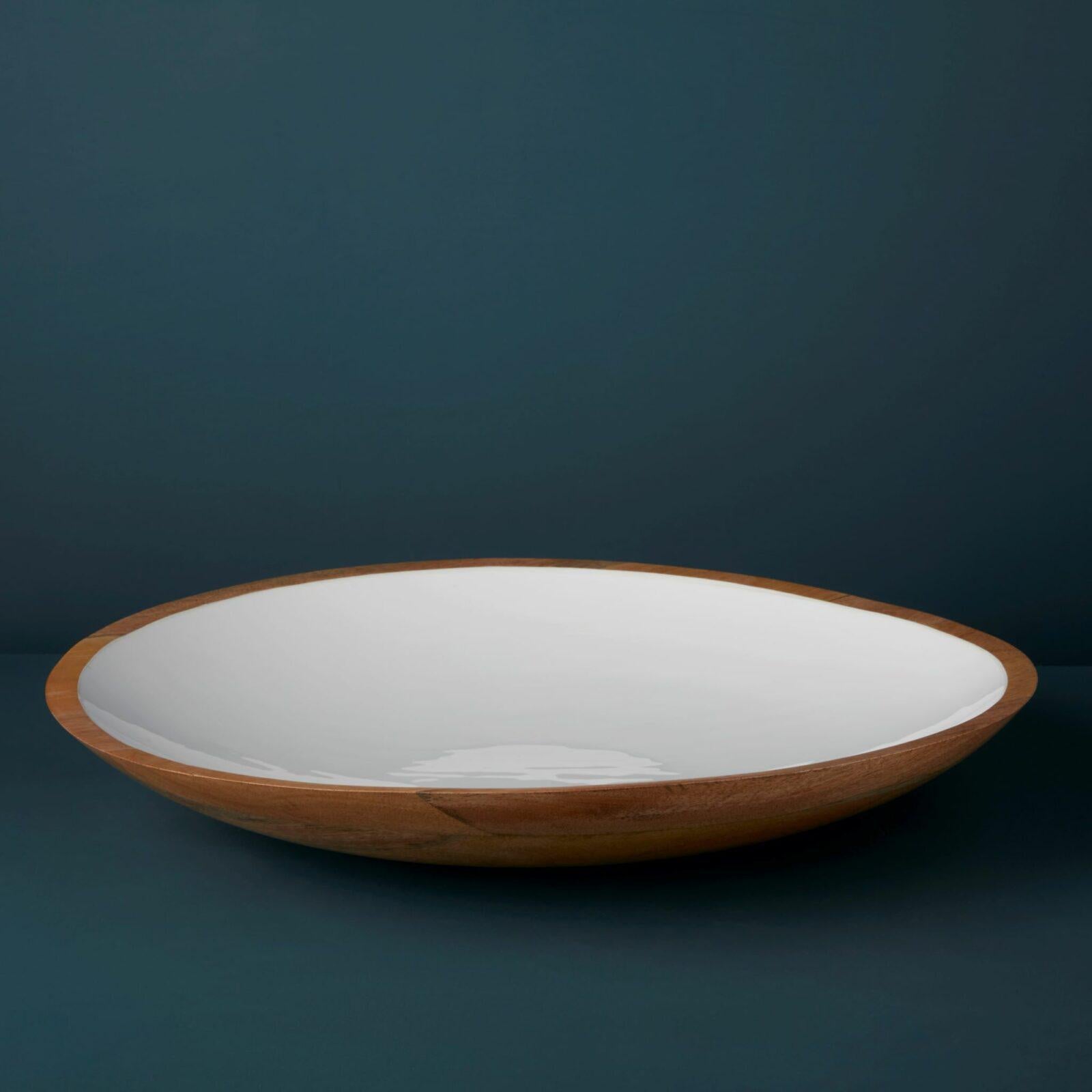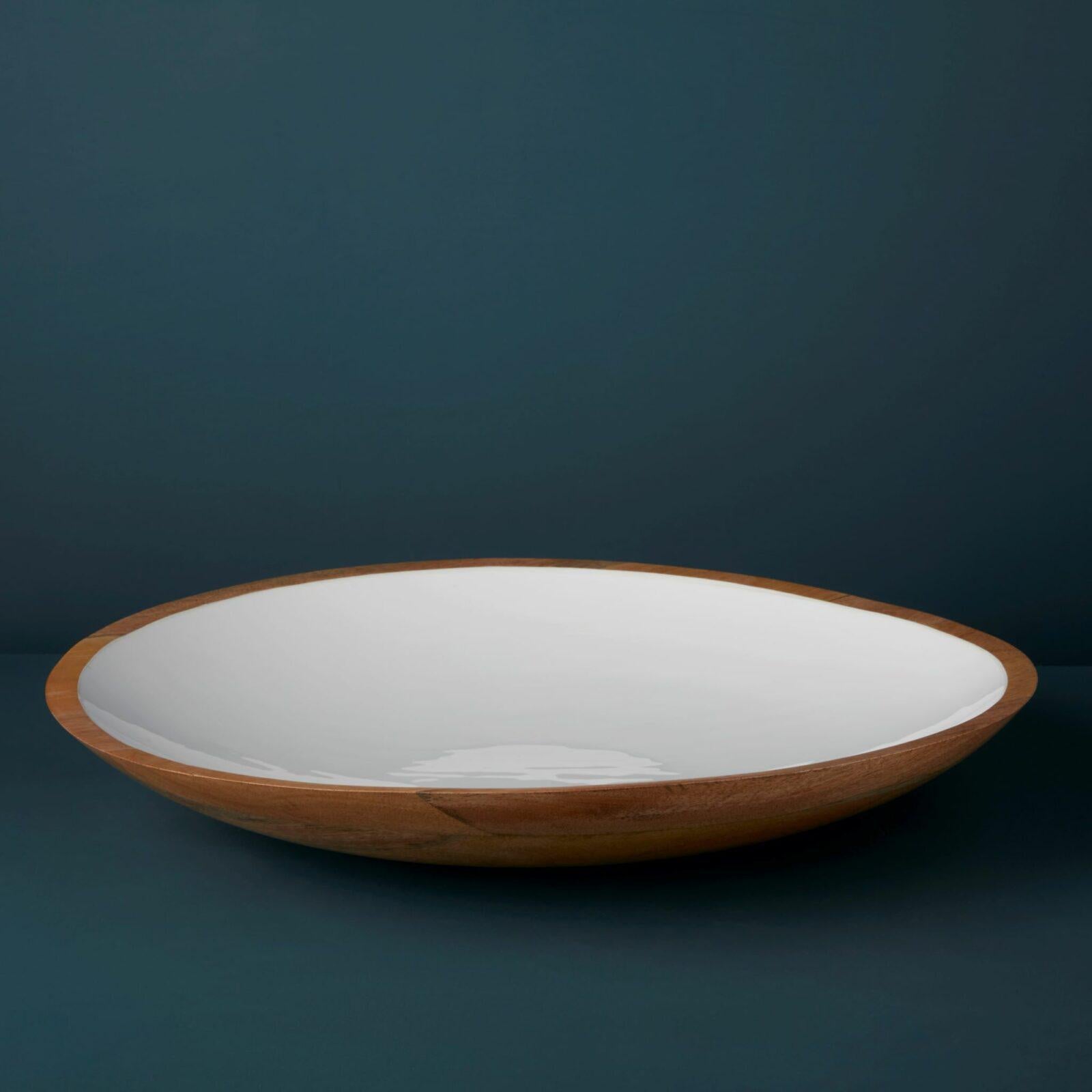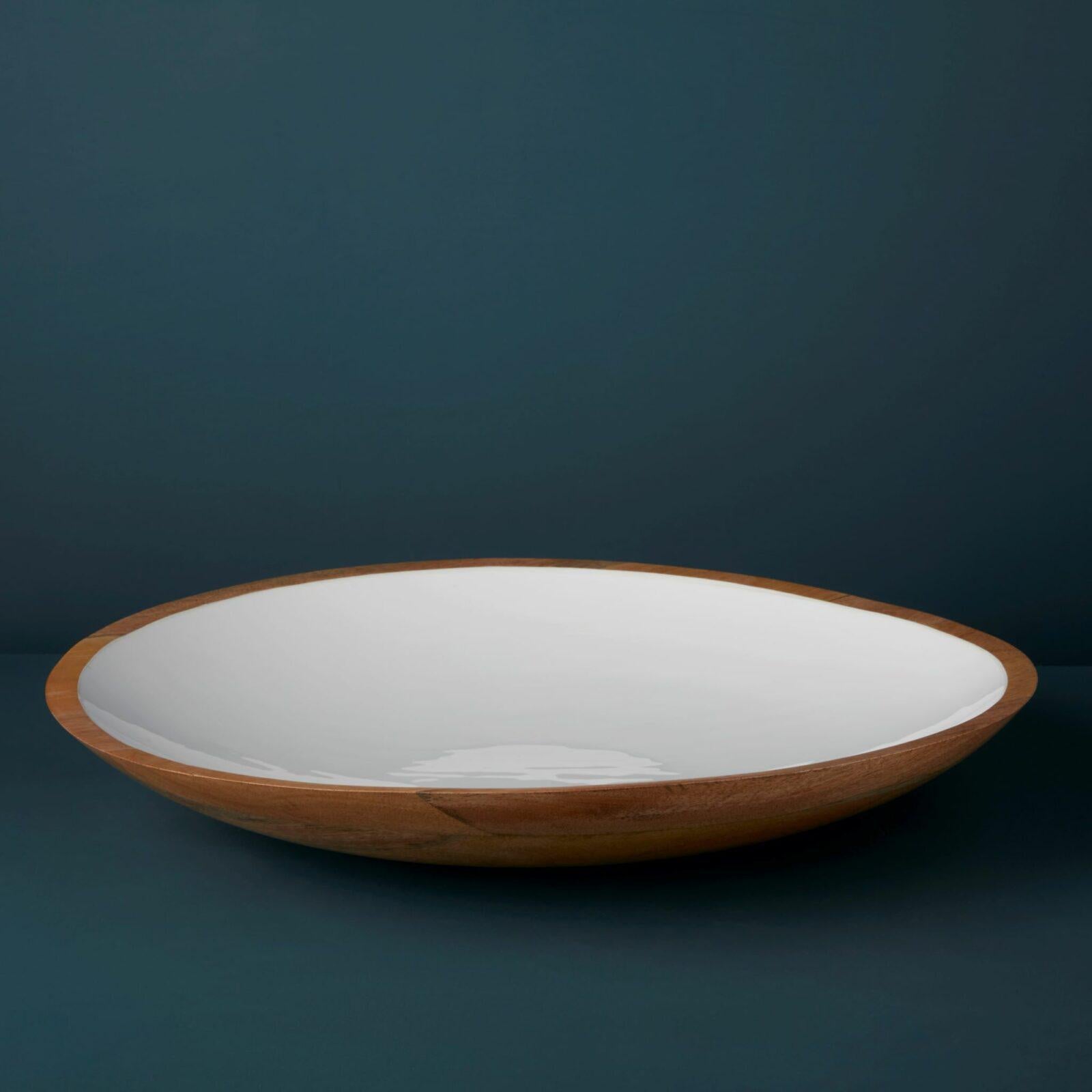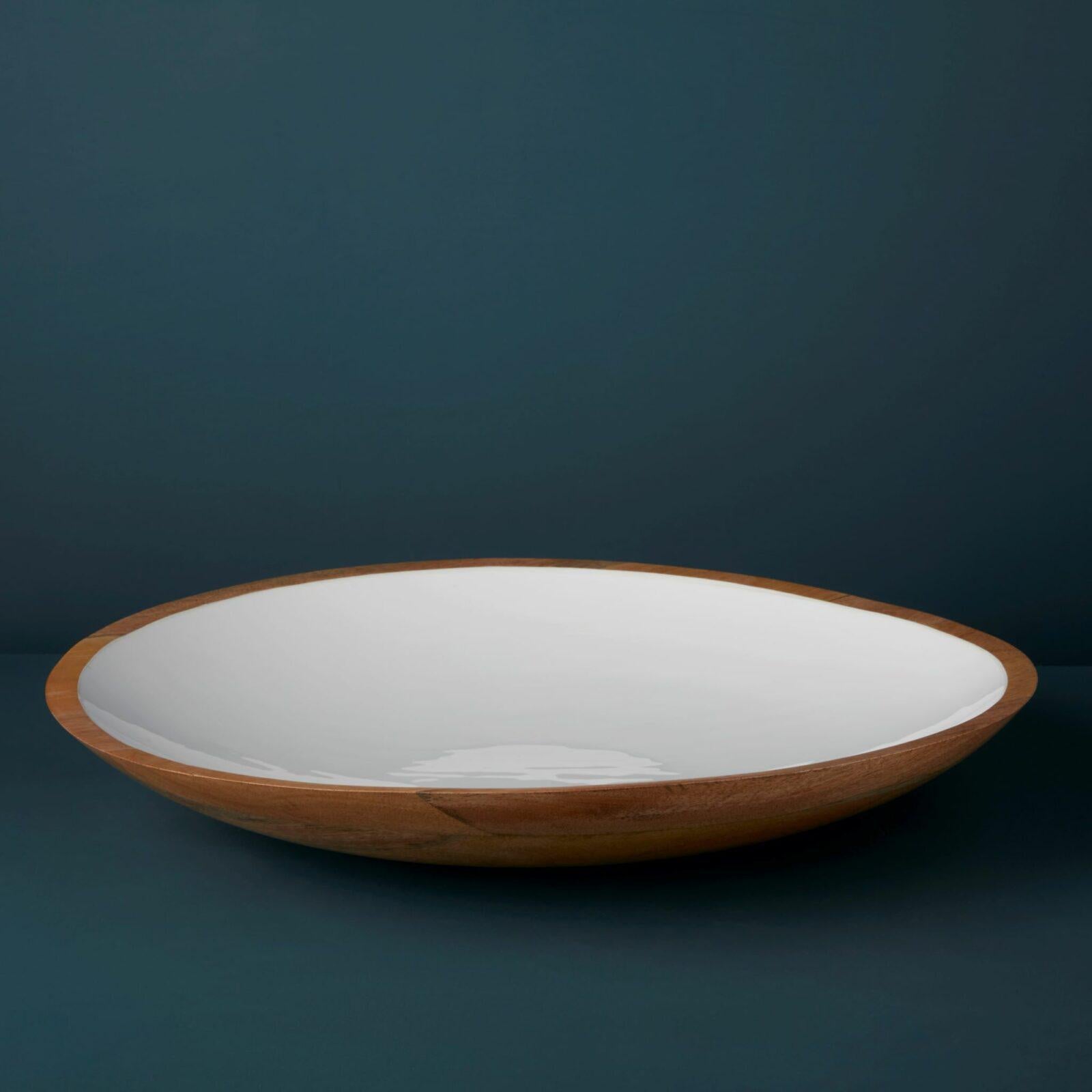 Madras Oversized Bowl
With its eye-catching shapes and sleek design, the Madras Mango Wood Oval Dish is a true showstopper. Handcrafted from protected groves, each piece is uniquely infused with its own set of natural striations and subtle highlights.
Measurements: 22" W X 21" L X 3.5" H
Imbued with a food-safe enamel coating.
Sustainably sourced from protected groves in India.
Ethically crafted in small batches.
Care Instructions: Protect your bowl for many meals to come. Hand wash with mild soap and avoid harsh detergents or soaking.